Students and teachers at two Dallas ISD elementary schools got a surprise visit from the season's Man in Red, along with gifts of books and classroom materials on Monday, Dec. 14.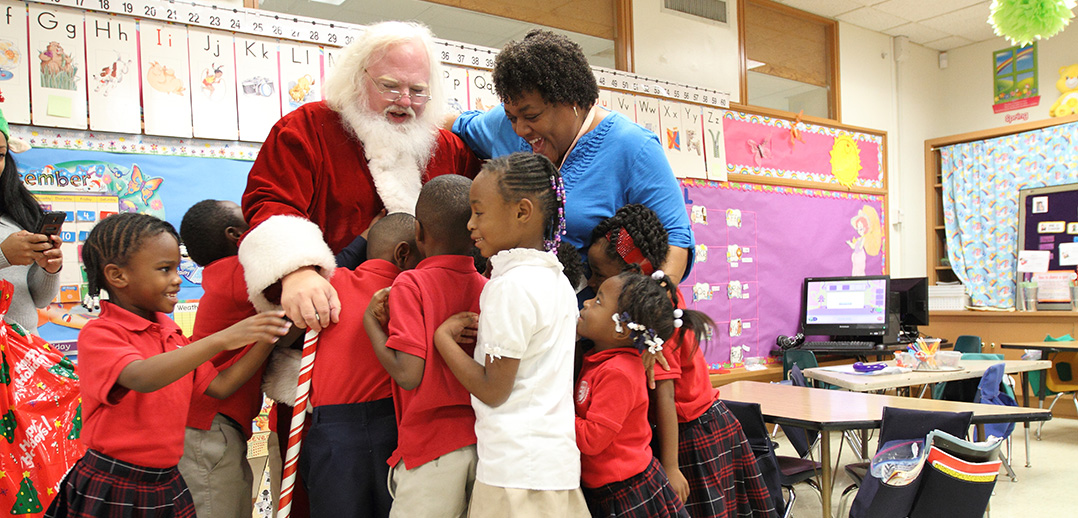 Santa Claus stopped by Roger Q. Mills Elementary and H.I. Holland Elementary at Lisbon to spread cheer and – along with community volunteers – distribute the gifts to classrooms. Coordinated by the Commit! Partnership and funded by an anonymous donor, the items were distributed to 234 kindergarten-second grade teachers in the South Oak Cliff and Molina feeder patterns and ACE schools.
"This donation presented to the Dallas ISD by Commit on behalf of an anonymous donor is a shining example of supporting those students most at need with the gift of reading," said Tom Hayden, manager of Dallas ISD's Volunteer and Partnership Services. "We are grateful to Commit! for opening up the windows of opportunity with this generous donation."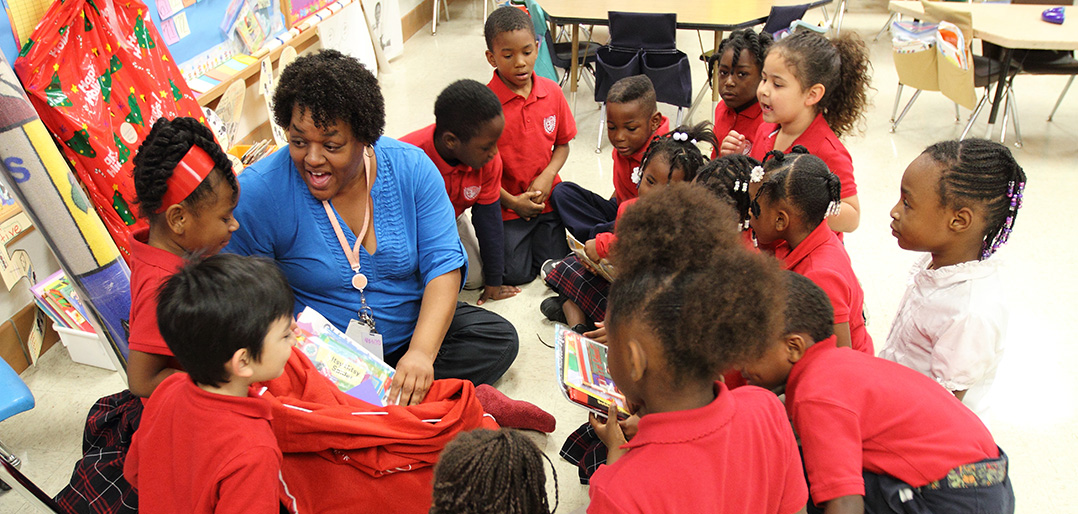 The donation, valued at $195,000, included an oral language-reading program, reading rugs, teacher professional development and 150 books for each of the classrooms.
"The kids are going to be so happy to receive these books," said Tanya Clark, principal at Mills. "We're truly thankful to the donor and the community for coming together to support our students and teachers who have been working very hard."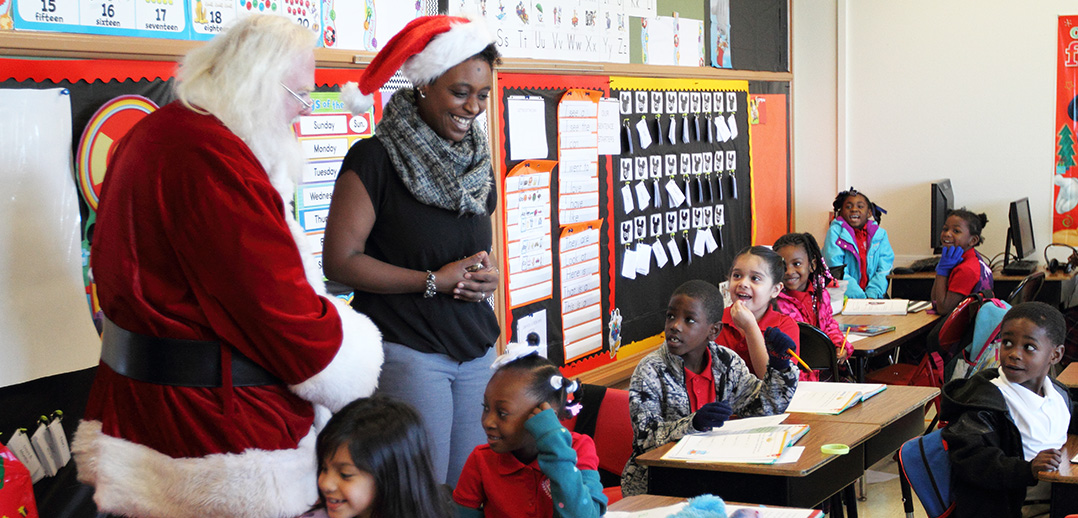 Jolee Healey, executive director of the ACE campuses, said books are essential in helping children develop reading skills. "Having a rich classroom library is critical to reading development," she said.