A total of 40 fourth- and fifth-grade students at James Bowie Elementary will be featured on the national TV game show "Are You Smarter Than A Fifth Grader?" in June.
The show's producers contacted the Bowie Elementary principal after the school gained recognition as one of six schools nationally, and the only school in Texas, to receive the Gold National Healthy Schools Award at the Alliance for a Healthier Generation 2014 Leaders Summit.
Physical education teacher Sharon Foster, a National Healthy Schools Program ambassador, said that after the school was invited to participate on the game show, the school submitted a video of students answering questions on elementary school subjects. A production crew in January visited the Bowie library after school, and students competed on the show via satellite with an adult contestant back in the studio for a chance to win money for their school.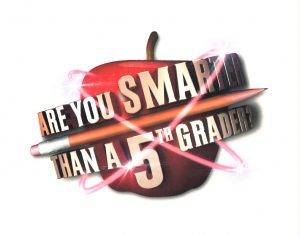 "At first, I was kind of nervous because I didn't know what to expect," said fifth-grader Natalie Gonzalez. "But, at the same time, I was confident we would do a good job."
By way of a confidentiality agreement, Foster and the students were not able to tell anyone about the filming until show producers gave them the "OK."
"We had to not say anything for four months," Foster said. "Do you know how hard that was? It was very difficult."
James Bowie Elementary is inviting parents and students to a watch party at the school when the episode airs to find out if the students came out as winners. The episode is set to air at 7 p.m. on Tuesday, June 23 on KDFW Fox 4.