Overall, results for Dallas ISD students on the 2015 STAAR test administered in grades 3-8 show improvement.
The results indicate progress and stability in most of the exams compared with the previous year. The gains shown in Dallas ISD STAAR results compared to a year ago include:
A higher percentage of fourth- and fifth-graders passed the Reading test;
A higher percentage of seventh-graders passed the Writing test;
A higher percentage of eighth-graders passed the Science test;
A higher percentage of eighth-graders passed the Social Studies test. The Social Studies test was only given to students in the eighth grade.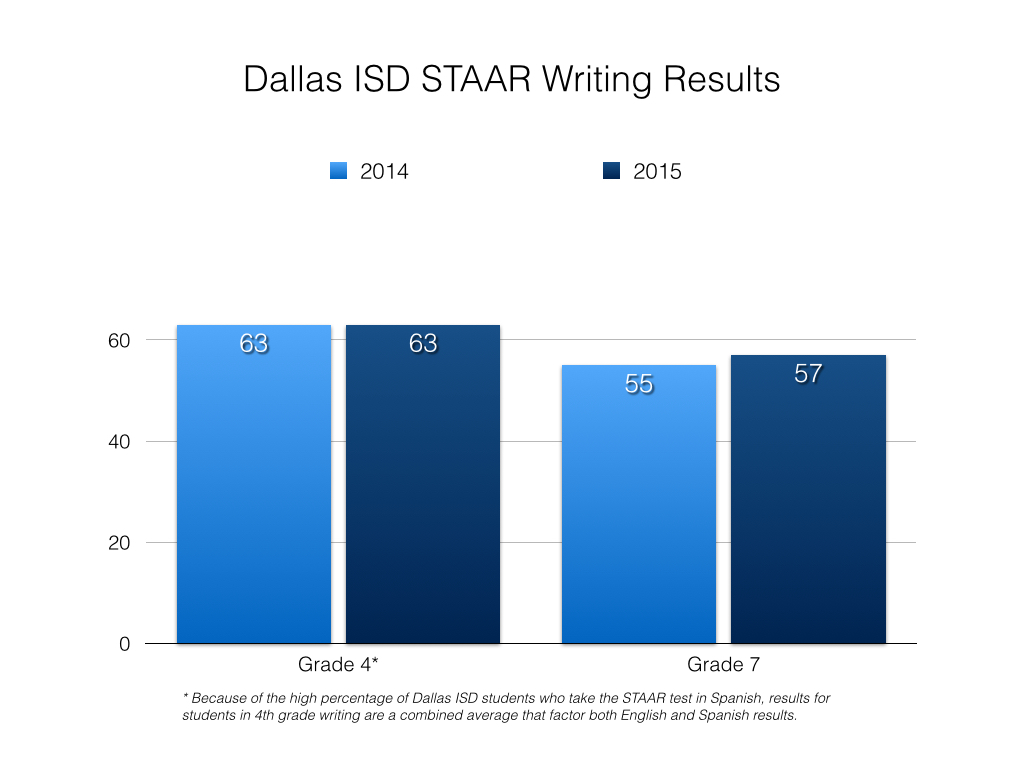 While several exams showed gains, four of the 11 tests saw decreases. District leaders expressed optimism that the STAAR results noted more gains than decreases, and that work will continue to improve across all subject areas.
"The modest gains of our STAAR results this year confirm how I have been describing our last three years of work: That our staff has been focused on establishing the foundation on which we can build," Dallas ISD Superintendent Mike Miles said. "The STAAR results are an important indicator of performance, but they should also be seen in the context of other important signs of progress at the student, campus and district level. I am encouraged by the multiple signs of progress that show we are on the right track."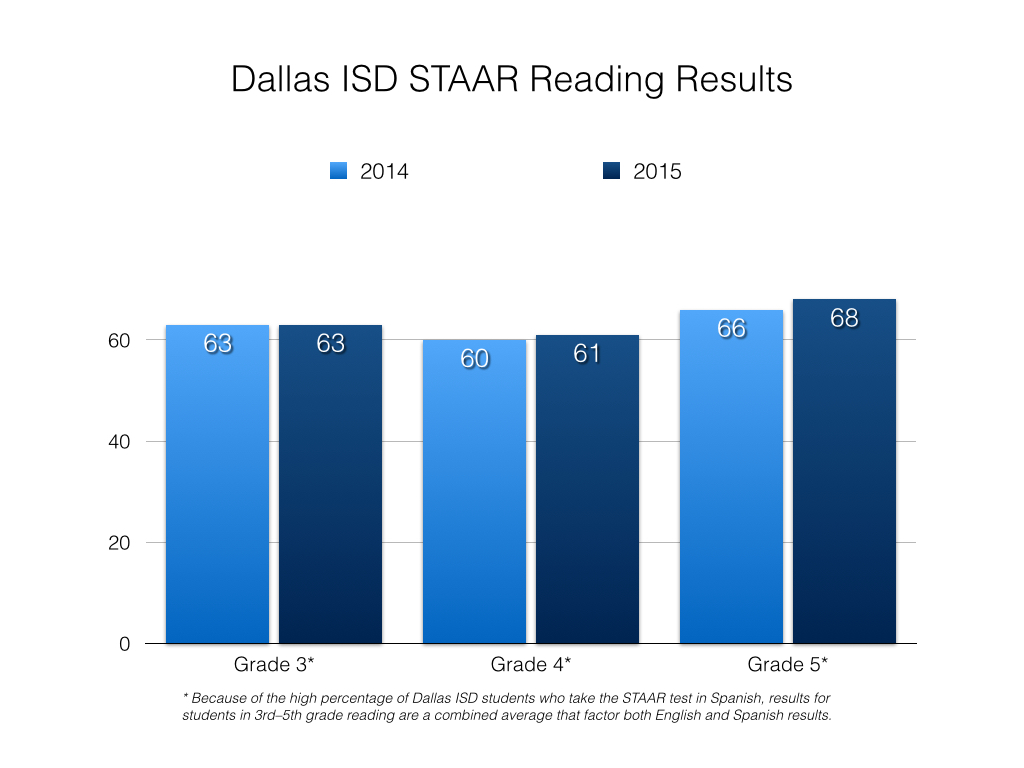 A recent climate survey administered to all Dallas ISD campus staff also speaks to the positive momentum and transformational gains by the district. The survey showed a notable increase in the percentage of campus-based employees who believe the district and their campus are heading in the right direction. Additionally, it indicated that morale at campuses is improving and that staff feels supported in their work.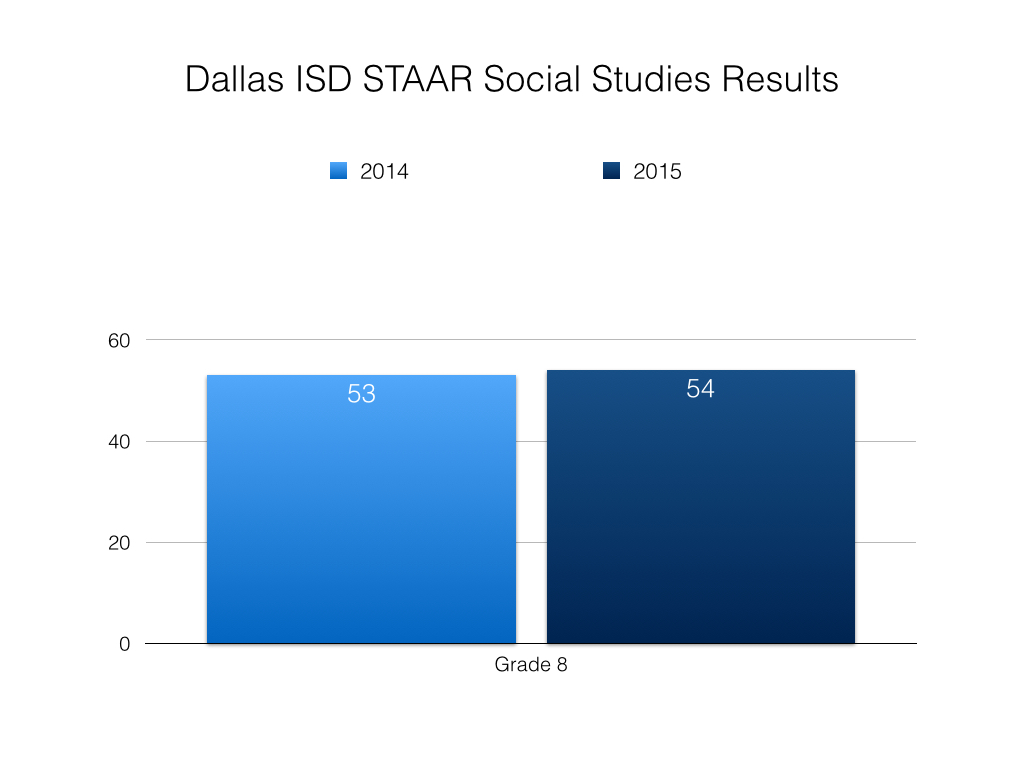 Notes about the STAAR results
Information is based upon the 2015 STAAR Summary Report provided by the Texas Education Agency. Because of the high percentage of Dallas ISD students who take the STAAR test in Spanish (for example, 44% in 3rd grade reading), results for students in 3rd-5th grade reading, 4th grade writing, and 5th grade science are a combined average that factor both English and Spanish results. Also, Mathematics results are not included in this year's STAAR report because new standards are still being set.