Twenty-two Woodrow Wilson dancers will be among thousands of students across the nation flying out on Nov. 18 for the trip of a lifetime – to perform at the 97th Macy's Thanksgiving Day Parade. For Alberto P., a self-proclaimed Swiftie, yearbook club editor in chief, and musical theater enthusiast, it's a dream come true. He surprised everyone by making all three of Woodrow's dance teams this school year, entirely self-taught.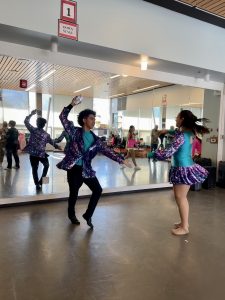 Every day, hours before getting ready for school, Alberto's house has been his own personal dance floor. Spaces like the living room and backyard were fair game, and his family has been incredibly supportive. "I just wanted to be around my friends and be able to dance with them. I was constantly comparing myself to them. In the middle of the night, I'd have my videos playing to learn about technique." When he saw a technique he liked, he says, "I would just get up and start to imitate that, eventually, I just got it."
He accompanied the "Sweethearts" drill team to football games, passing out water, taking pictures, and assisting the dancers with anything they needed. When the directors saw the amount of work Alberto was putting in, they officially made him a Sweetheart. "I was actually very shocked because I didn't ask for it. So, the fact they decided to put me on, made me very grateful."
Ecstatic and ready to leave for New York City, Alberto started packing 10 days early. Dance directors, Marissa Marez and Daniel Negrete have been preparing their dancers since last year to make an audition tape for Spirit of America Productions. While in New York for the performance, Woodrow dancers will get a chance to see Broadway productions, the Radio City Rockettes, and New York City monuments.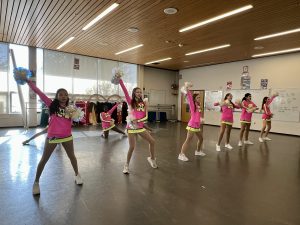 Alberto says he's excited to try Cha Cha Matcha and take photos in Times Square, plus he already has his outfits picked to watch three Broadway musicals for the first time: "Wicked," "Six" and "Angela."
"I want to see the Rockettes so badly, and the musicals," he said. "I know all the songs from 'Six' and half of the songs from 'Wicked.' I don't know how I'm gonna react, but I already planned everything out."

The 97th Annual Macy's Thanksgiving Day Parade will air at 9 a.m. CST on Thursday, November 23 and can be watched on NBC and Peacock.