Class is now in session for more than 140,000 Dallas ISD students. Across the district, students were greeted in a variety of ways at their campuses prior to the first bell of the day. Campus cheerleaders, principals, mascots, and special guests were at their school's entrance ready to drum up excitement for students of all grade levels.
Superintendent Stephanie S. Elizalde, Ed.D. kicked off the first day of school at Walnut Hill International Leadership Academy (WHILA). The campus reopened in January 2023 as part of the 2015 Dallas ISD Bond Program which marks this day, Aug. 14, as the first day of school at a new building for students and team members.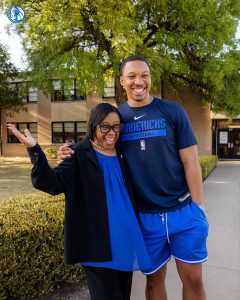 After meeting with students, teachers and team members at WHILA, the superintendent continued the first day of school festivities at Lincoln High School and Humanities/Communications Magnet. Elizalde was joined by Dallas Mavericks CEO Cynt Marshall, 97.9 The Beat, and Dallas Mavericks dance team, D-Town Crew.
Earlier in the day, the Mavericks also hosted a back-to-school celebration at Adelle Turner Elementary with a special appearance from Dallas Mavericks player Grant Williams. Students were greeted with free school supplies, backpacks and posters. 
The theme for this school year is "The Year of Opportunity."

"This is the year of opportunity, everything kids need to ensure their success is here from highly qualified teachers in every classroom and innovative programs to championship athletics, extracurricular activities, and modern learning facilities. Dallas ISD ensures that opportunity, equity and excellence are within reach for every child," Elizalde said.