Before Hamersen B. moved from Ethiopia to Dallas at 14 years old, his typical day consisted of riding around his village on a bicycle, going to school, and teaching other kids how to ride a bike to earn lunch money. Today, he is a graduating senior at W.T. White High School, looking forward to a bright future of someday becoming a surgeon and traveling the world.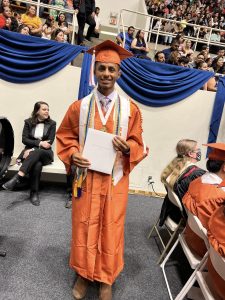 Hamersen always dreamed about accomplishing big things, but he wasn't sure what his path would look like until he met his Junior Reserve Officers' Training Corps (JROTC) teacher, Major Nebyou Yonas. Through his instructor's encouragement and guidance, Hamersen was led to accept an offer to attend the U.S. Military Academy at West Point as a biology/pre-med major. 
"It completely changed my future. I never thought I would be in the military. I never had any idea what I was going to do in this country, to be honest. It was so hard. I was just focused on learning English. I did not plan to even apply to college, but the reason I joined ROTC was the instructor. He is Ethiopian too, so it was nice to have someone who can speak your own language."
Hamersen's personal connection with Major Yonas was an unexpected one, but it gave him insight to a potential career path he had not yet imagined. He quickly learned that he and his teacher grew up in the same village and even learned how to swim in the same lake. They also immigrated to America at the same age. After hearing what they had in common, Hamersen was convinced he could accomplish his goals.
"I always wanted to have an adventurous future, an adventurous life. [Major Yonas] literally traveled everywhere around the world. I want to be like that, too," Hamersen said.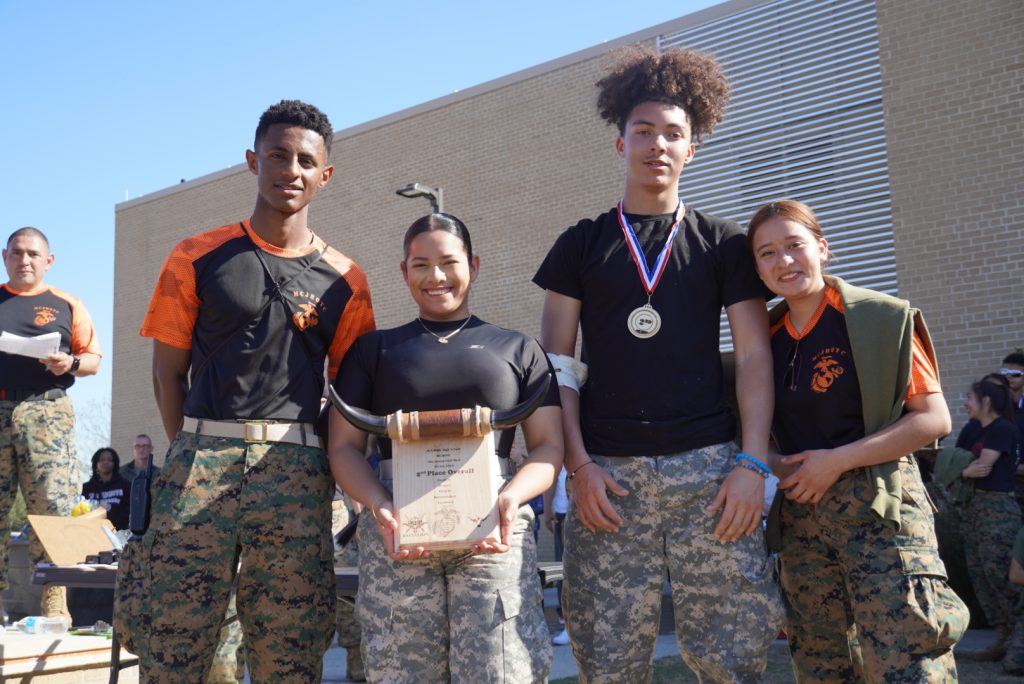 A new life, 9,000 miles away
When he first moved to Dallas, Hamersen only spoke Afaan Oromoo and Amharic, but he perfected his English by watching the television show "Friends." In just two years, he had learned the language but still felt nervous about speaking in English to others.
Starting as a seventh grader, he advanced to ninth grade in one year's time, having spent only two months as an eighth grader because of his progress. Yet, he said, "I was like the most silent kid ever. I didn't talk."
In high school, he found his way. Joining ROTC helped him feel connected and purposeful. He became more disciplined and committed, knowing that his participation in the corps would bring him closer to his future goals. He also plays soccer and track at his school.  
"There are different types of people here, I can actually learn about a lot of cultures at just one school. I can learn about Hispanic culture and American culture in general. I have diverse friends, so that's one of the best things that happened to me. Now, I can actually understand some Spanish." 
Paving the way to success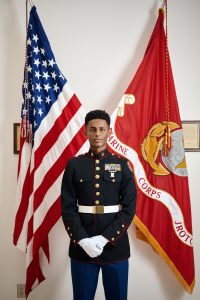 During the pandemic, Hamersen researched several military academies and decided to follow the medical route to become a surgeon because he enjoys working with his hands. And his chosen field hits close to home: His father is a director of environmental science at a major hospital in Ethiopia and his mother works in a pharmacy.
Being a surgeon is not his only goal. Although there are good surgeons where he comes from, Hamersen said, Ethiopia and some other African countries could benefit from better medical equipment. He would like to work hard and invest his money in new, advanced technology to improve their medical system.
"My main thing is I'm planning for my future," he says of his career path. "I had this 30- or 40-year plan that I made with my mom. So, hopefully, I can accomplish my goals. Second thing is, I want to have that adventurous future, so I'm ready to risk it all."