UPDATE: March 22 8:30 P.M.
Thanks to the hard work by our investigative team who received valuable information related to Tuesday's incident, Dallas ISD Police have arrested the individual responsible for what occurred.
_____________________________________________________________________________________
"Today is about coming together to heal."
During an update to the community and the media on Wednesday, Dallas ISD Superintendent Stephanie Elizalde emphasized the importance of healing. A day earlier, a student was shot in the Thomas Jefferson parking lot shortly after dismissal. Fortunately, the student is expected to make a full recovery and the incident has been determined to be isolated. 
Within minutes of the initial 9-1-1 call, Dallas ISD police, the Dallas Police Department and Dallas Fire-Rescue quickly came together to secure the campus. Of the 1400 students at Thomas Jefferson High School, approximately 300 were on campus.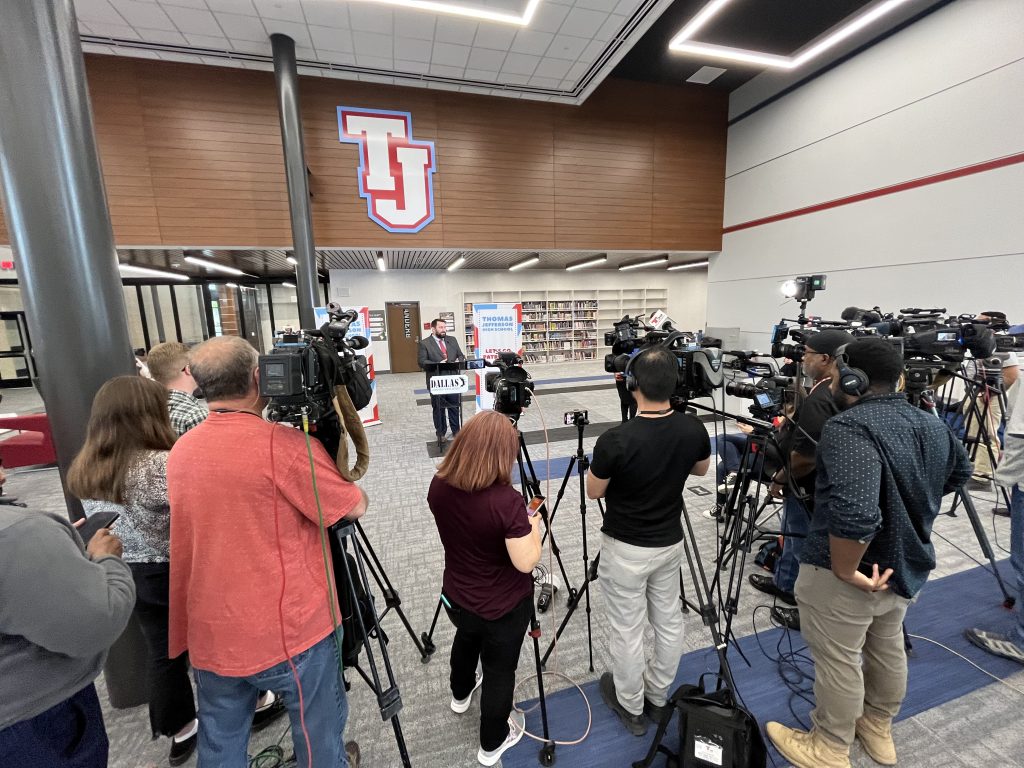 Due to the swift action of team members, students were safe and secure in the building.
"Our comprehensive safety plan worked, and that's why the weapon was not in our school," Dr. Elizalde said. The comprehensive safety plan incorporates:
Facility enhancements and extensive protocols

Training and safety awareness 

Mental health programs

Resources for reporting concerns 

School safety support for families

,

and more
The investigation is ongoing and Dallas ISD police officers are exploring every option to ensure anyone responsible is held accountable.
The decision to cancel classes was made to allow students at both TJ and Walnut Hill Leadership Academy time to heal. When students return, there will be an additional police presence for the remainder of the week. Walnut Hill Leadership Academy will have an officer on campus the rest of the year.
Students will return to both campuses on Thursday, March 23.