The defending 5A Division II State Champions are making us proud and clawing their way back to the top. The South Oak Cliff Golden Bears are the only Dallas ISD football team still standing in the UIL Football Playoffs.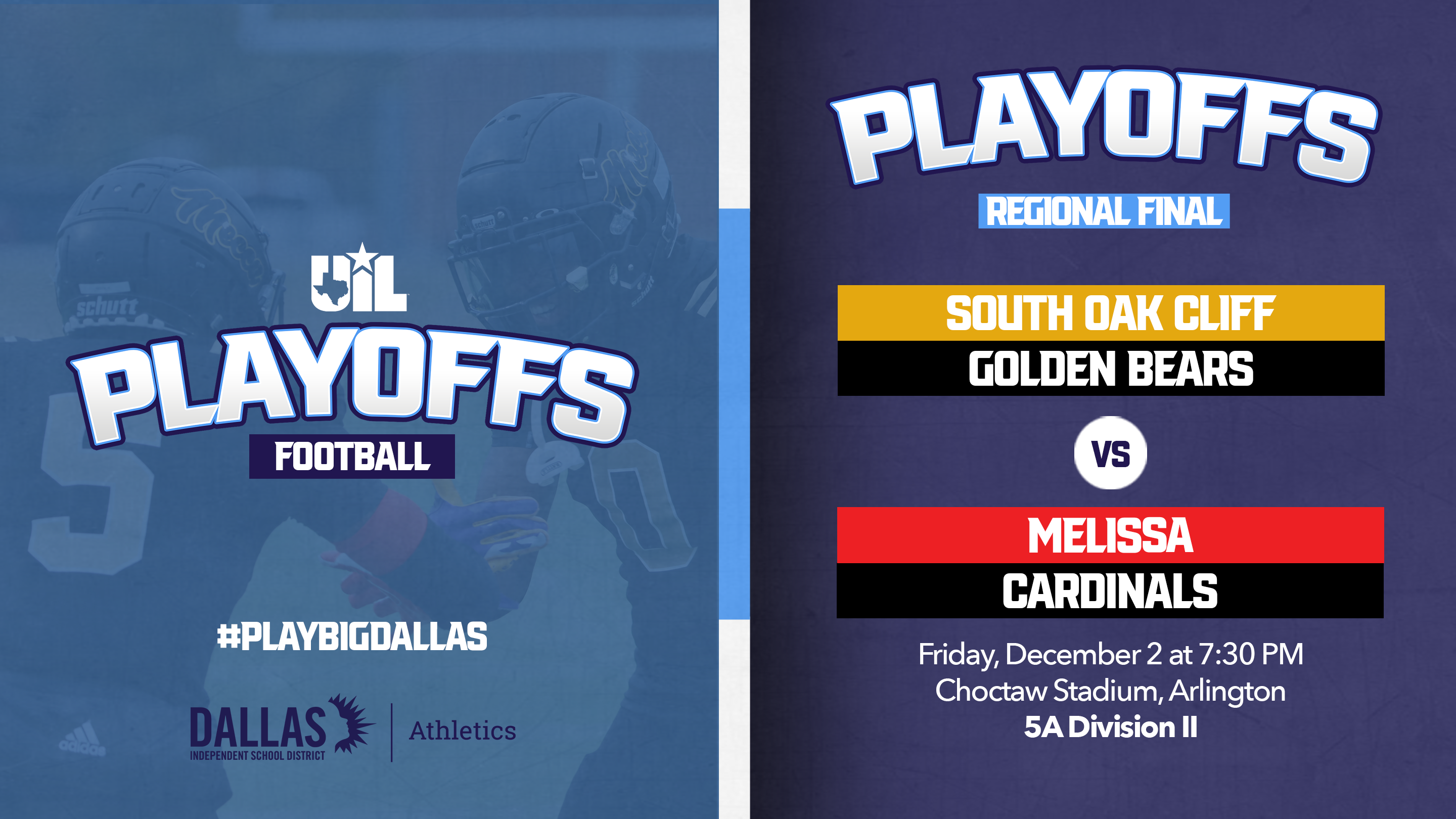 In the Regional Semifinals of the UIL Football Playoffs, the reigning champs defeated the Midlothian Heritage Jaguars by a score of 33-27 to advance to the 5A Division II Region II Quarterfinals.
On Friday, Dec. 2 at 7:30 p.m. the South Oak Cliff Golden Bears will take on the Melissa Cardinals at Choctaw Stadium.
If the Golden Bears win this week, they will then go on to the UIL State Semifinal game slated to be played next week and then go on to defend their UIL Class 5A Division II state title at AT&T Stadium on Friday, Dec.16.
"We hope we can hoist another championship trophy soon" said Executive Director of Athletics, Silvia Salinas.