Edna Rowe Elementary School, junto con otras cuatro escuelas de Dallas ISD que adoptaron el calendario de rediseño del día escolar, dio la bienvenida a los estudiantes para su primer día de clases el lunes.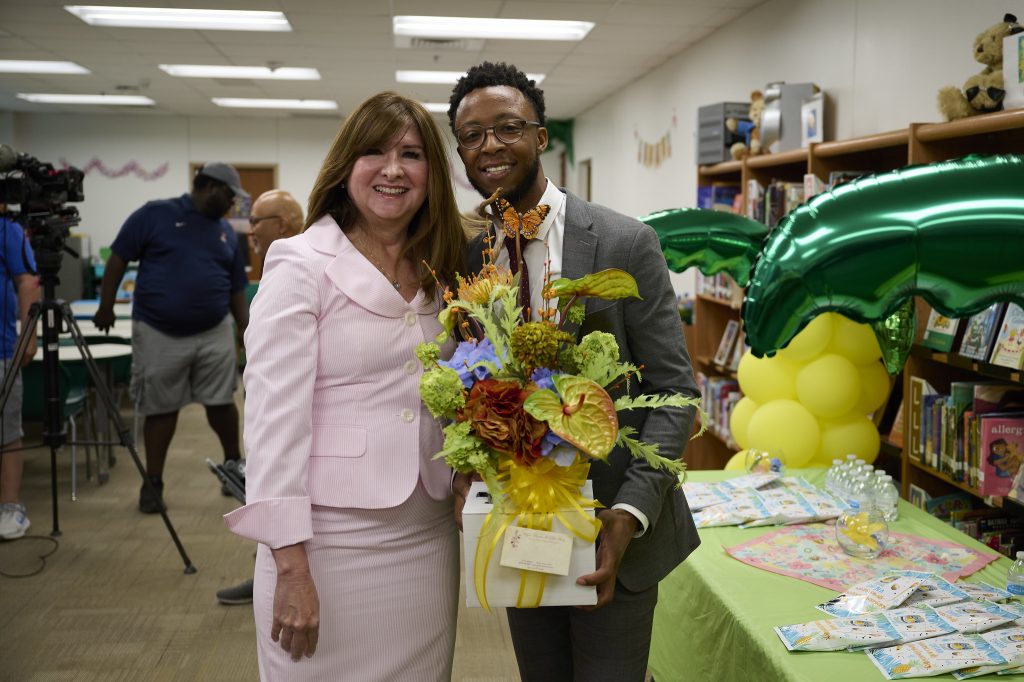 Stephanie Elizalde, superintendente de Dallas ISD, acompañó al director de Edna Rowe Elementary School, Aaron Joseph, para recibir a los estudiantes y visitar los salones de clase.
"Sería un error no reconocer a un director tan excepcional como el Sr. Aaron Joseph", dijo la Dra. Elizalde. "Su liderazgo ha ayudado a transformar nuestra comunidad. ¡Ha hecho un trabajo increíble! Y qué decir de los maestros, no todos los maestros aceptan trabajar bajo el calendario de rediseño del día escolar. Son días adicionales, así que les estamos muy agradecidos ya que siguen dedicados y trabajando para asegurar que nuestros estudiantes aprendan todo lo que necesitan".
A las 8 de la mañana, la superintendente y el director Joseph, quien ha dirigido la escuela durante los dos últimos años, visitaron los salones de clase, hablaron con los estudiantes sobre el nuevo año escolar y les desearon buena suerte a los maestros en su primer día.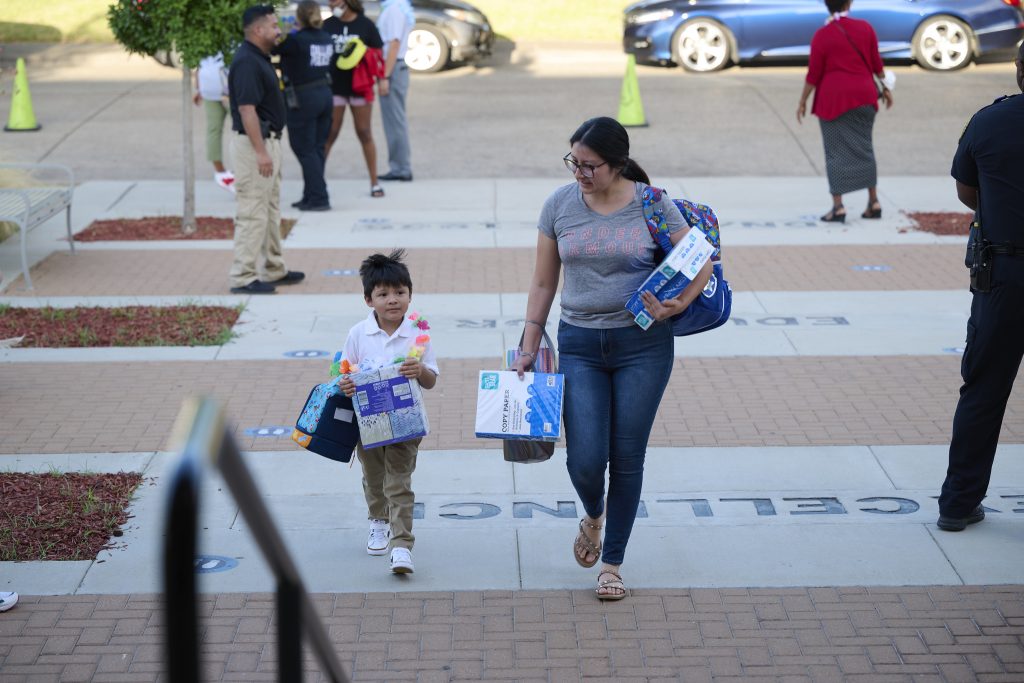 "My favorite part is to see students run out of their cars," Joseph said. "We're excited to provide additional time, we're excited to provide enrichment, and we're excited to make history again!"
"Lo que más me gusta es ver a los estudiantes salir corriendo de los carros", dijo Joseph. "Estamos muy contentos de ofrecer tiempo adicional, enriquecimiento y por volver a hacer historia".
Dallas ISD ofrecerá tres calendarios escolares. La mayoría de las escuelas seguirán el calendario básico. Cuarenta y una escuelas implementarán el calendario con sesiones adicionales y cinco escuelas el calendario con rediseño del día escolar.
Edna Rowe, Boude Storey Middle School, H.I. Holland Elementary School at Lisbon, Maple Lawn Elementary School y Thomas J. Rusk Middle School son las cinco escuelas que optaron por el calendario con rediseño del día escolar, por lo cual las clases comenzaron el 1 de agosto y terminarán el 22 de junio para todos los estudiantes, maestros y personal escolar.