First-year teacher and native Korean speaker, Soo Mee Park shares her culture while teaching Korean to kindergarten through second grade at Preston Hollow Elementary School and sixth through eighth grade at Jesus Moroles Expressive Arts Vanguard. Although it has been a challenging experience, Park says it is also a rewarding feeling and a privilege for her to be able to teach Korean.
"I was pleasantly surprised at the interest and, for a few students, the familiarity they had with the Korean culture and language. So it makes me proud to be able to teach my culture and language to non-Koreans," Park said. 
A friend who formerly taught Korean at the middle school level in Dallas ISD inspired her to teach. Park has always enjoyed working with children and believes that kids learn new languages best at a younger age. She describes Korean as a unique second language for them to learn, and that is why she incorporates different aspects of the culture into her lesson plans. 
"While teaching different concepts, I try to incorporate all aspects of that topic. If I am teaching a unit on family, I not only teach the vocabulary for the different family members, but also talk about family customs, traditions, and roles. I also try to teach my students traditional Korean games, which is an excellent way to keep them engaged," she said.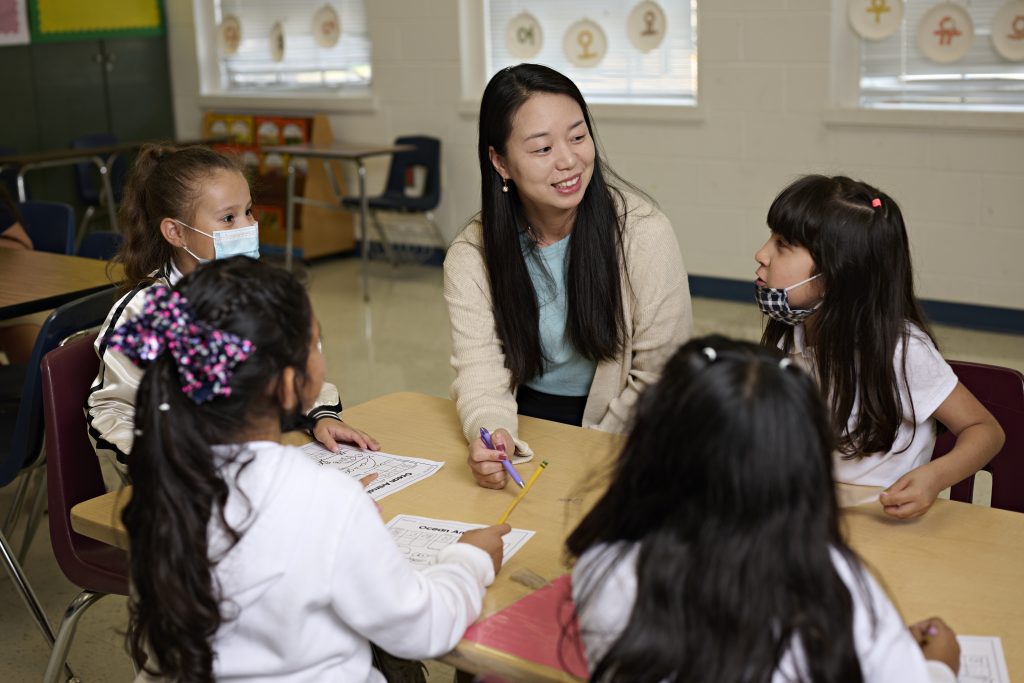 One way that Park stays connected both to her students and to her culture is through research on Korean pop music or, "K-Pop." In recent years, the genre has become a mainstream choice for American students, so she uses this to remain informed on the interests of the younger generations. 
Although this is Park's first time being recognized during Asian American and Pacific Islander Heritage Month, it's her hope to commemorate the month more in the future. "Many Asian communities are underrepresented in American culture, so I believe it's important and extremely meaningful that there is an organization dedicated to raising awareness and creating a space for the exchange of Asian cultures. I think it's amazing that AAPI is allowing people in marginalized communities to tell their stories."