For over a decade, every student who is part of the distinguished dance programs at W.E. Greiner Exploratory Arts Academy and Sunset High School has learned the traditional dances of Mexico, among other cultural dance styles.
And earlier this year, after a first-of-its-kind regional dance tournament, both of these neighborhood schools in the heart of North Oak Cliff were deemed to have top-tier Ballet Folklórico programs.
The first North Texas Ballet Folklórico Competition (NTBFC) took place in December and January. Middle school and high school teams from several public schools in Carrollton, Dallas, Farmers Branch, Grand Prairie and Richardson entered the virtual contest by submitting videos of their best dance routines.
NTBFC, which advocates for furthering educational Ballet Folklórico programs, hired maestros and professional dancers as judges to watch the video entrees and give them a score from 0 to 100. Sunset earned three Division I titles and Greiner won two, meaning that they scored between 95 and 100 in a particular dance.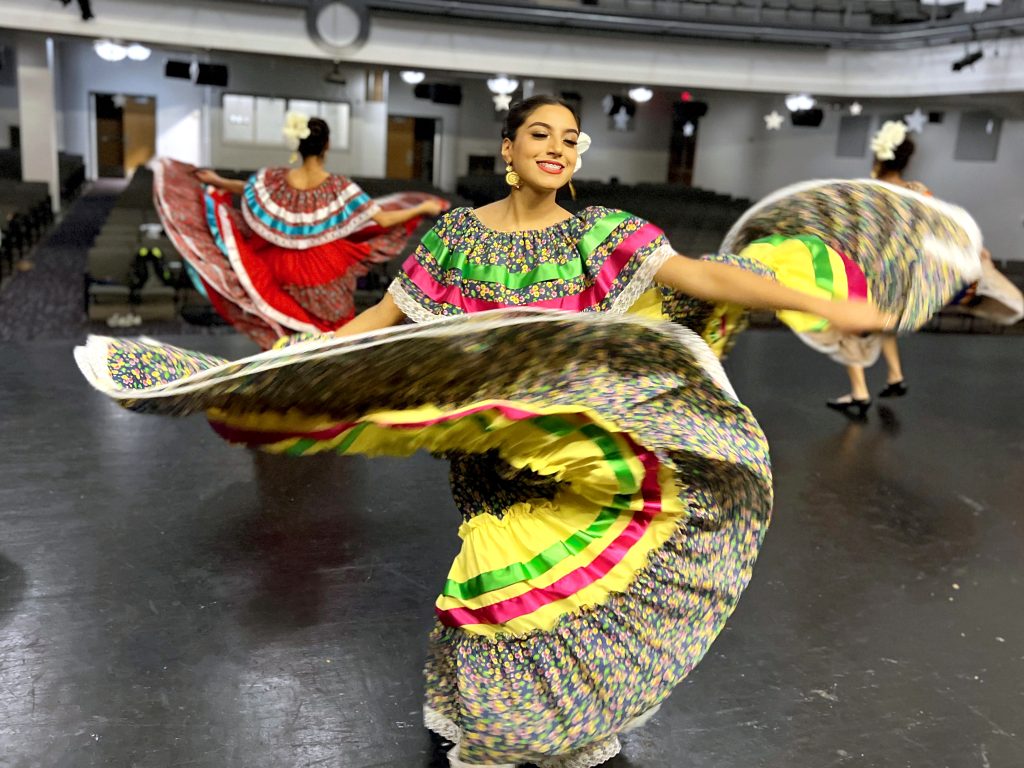 "Some of the biggest impact our program has had is that dozens of students go to college for dance," said Leah Longoria Huggins, Sunset High School dance teacher. "One of our former students recently came back to Sunset to student-teach. Seeing those kids getting full ride scholarships for folklórico, go into university pom squads or make their college drill teams is a full circle moment. As an educator, it is wonderful to see that they apply what they learned here into collegiate dance."
Longoria Huggins, who leads the Sunset Dance Company, built the school's dance program from the ground up 12 years ago, when she first set foot at Sunset High School as dance educator. As a person of Mexican descent, she focused on implementing a well-rounded program with several cultural dances – including jazz, hip hop, ballet, African, modern and Ballet Folklórico – integrated into the curriculum.
Since her early days at Sunset, Longoria Huggins has become immersed in the local folklórico scene by building bridges with fellow dance instructors and learning new techniques from maestros and local dance companies. Today, she's on the board of NTBFC along with Karla Hardaway, a Carrollton-Farmers Branch ISD high school dance instructor, and Daniel Negrete, who teaches dance at Emmett J. Conrad High School in Dallas.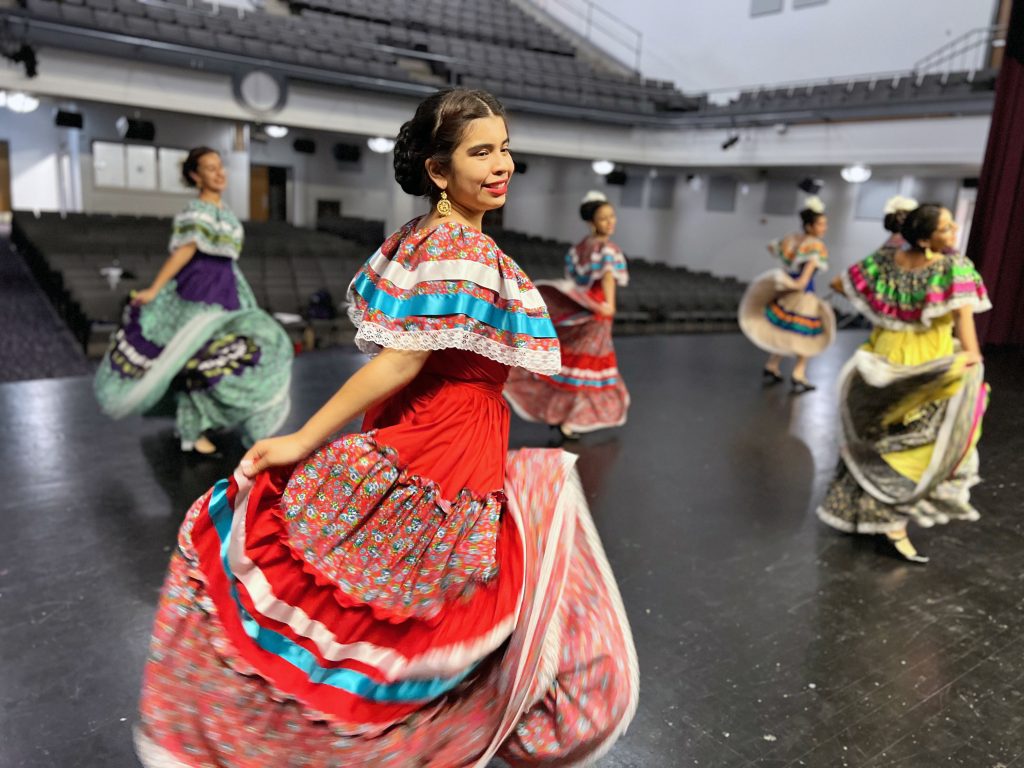 "The two other dance teachers and I who are on the board came together because there is nothing for our students in this space. And we said, 'Let's create our own!'" Longoria Huggins said. "We're trying to get Ballet Folklórico accepted as an official UIL activity."
'It's part of who I am'
Sunset Dance Company Captain Leslie Nuñez remembers watching her first folklórico performances while visiting her parents' first home, the town of Villa De Ramos in the Mexican state of San Luis Potosí, when she was 11 years old.
"I felt like I wanted to get closer to my culture and learn more about why we dance a certain way or why we have different traditional dresses, because it's part of who I am," Leslie said. "By learning more and being able to teach it to other people, it feels as if I'm helping others connect with a culture that we share and that they might not know much about. It's important to be proud of who you are and where you're from."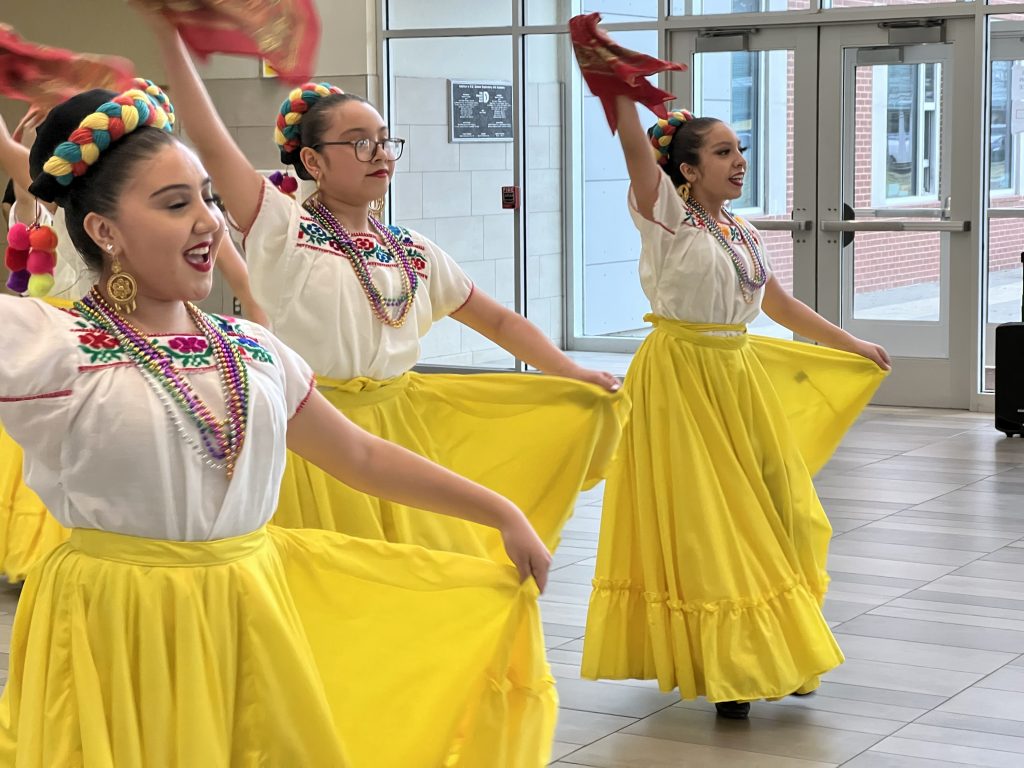 After returning to Oak Cliff from her trip, she was intent on learning the huasteco and polka dance-styles that changed her life. She turned to her middle school, W.E. Greiner Exploratory Arts Academy, whose campus dance instructor Koreyci Santiago, a fellow first-generation American and Greiner alumni, had learned folklórico for the same reasons.
"I was born in Mexico and I moved to North Oak Cliff when I was young," Santiago said. "I wanted to connect to my heritage and my culture and joined the Greiner dance group in middle school. I can relate to the students and the community as well, not necessarily because a lot of them have moved here from Latin America, but because of the culture of this area and the city where I grew up."
Leslie is currently teaching beginner and intermediate folklórico classes at a local dance company and plans to attend Texas Woman's University in the Fall, where she'll study nursing.