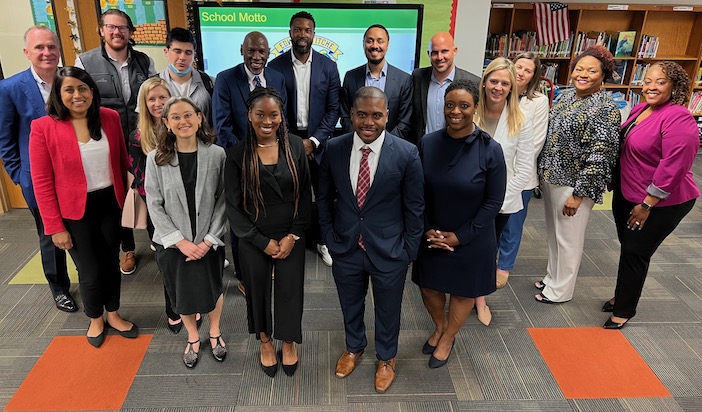 As Damien Stovall walked the halls of Edward Titche Elementary School along with fellow education and nonprofit leaders, he reflected on the school's journey from a low-performing campus facing closure to a Blue Ribbon school.
Titche underwent a tremendous transformation starting in 2017 as part of the Accelerating Campus Excellence initiative, which incentivizes high-performing teachers and campus leaders to voluntarily work at low-performing schools. Stovall, who served as principal at Titche and is now an executive director, joined the current Titche principal, Jazmune Jenkins, in leading a tour with the Commit Partnership to showcase how the school was transformed under the ACE program. Geoffrey Canada, of the Harlem Children's Zone and the philanthropic group Blue Meridian, joined the tour to see the transformational work firsthand.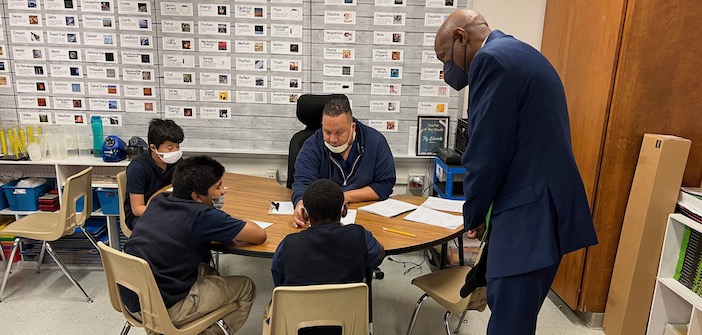 "The fact that so many representatives from nonprofits showed up to our campus means the world to us and to this community," Principal Jenkins said. "We work so hard for our students, and they deserve to be recognized for the hard work that they put in every day. It was just great to showcase all the systems and the processes through ACE that we've been able to accomplish that have led to the student academic achievement."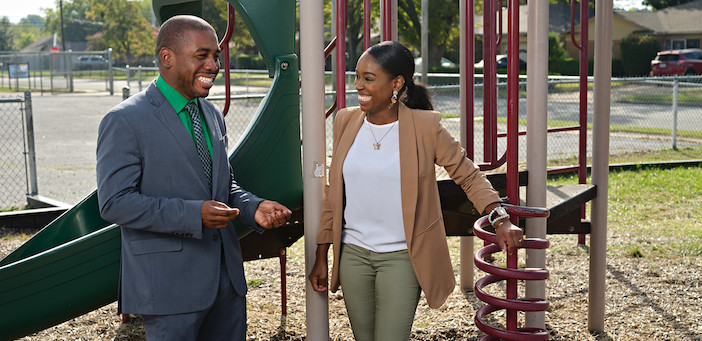 Stovall said the ACE program helped Titche change the school's culture and climate, which is vital for students to learn. He credited Principal Jenkins for continuing to build a leadership team that ensures the systems are in place to help students continue to succeed.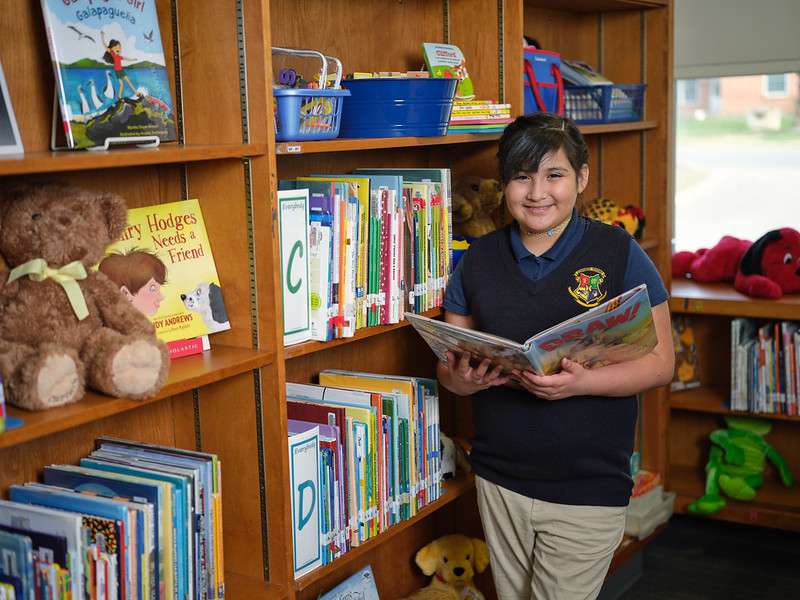 "Overall, it's great to see that programs like ACE are influential in our state and nationwide," Stovall said. "Students deserve this opportunity. It's great to see that we've proven that scholars can achieve with the right people and the right systems in front of them."