Before he began shaping lives in Dallas ISD as an educator, Robert Gonzalez was a family doctor in Colombia who made sure kids were healthy.
Gonzalez left Colombia for Texas as his home country grew increasingly dangerous. He felt called to become a teacher and joined Dallas ISD through the alternative certification program.
"Serving students and serving patients as a doctor are very similar: You get to make a positive difference in a child's life," Gonzalez said.
Gonzalez went on to become an instructional coach, assistant principal and, most recently, principal of Stevens Park Elementary. He jumped at the opportunity when he learned Dallas ISD was partnering with the UT Southwestern Medical Center to open the new Medical District PK-8 Biomedical School. Dallas ISD announced Nov. 3 that Gonzalez will serve as the principal of the new school located on the UTSW campus.
"These are my two passions, medicine and education, together in one building," Gonzalez said.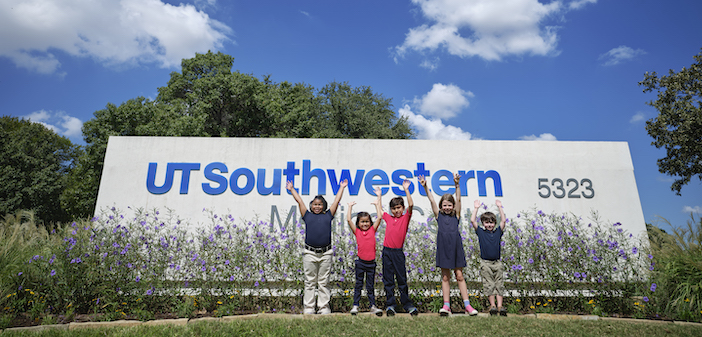 The Medical District PK-8 Biomedical School will start by serving scholars in prekindergarten (ages 3 and 4) through first grade, expanding one grade level each year up to eighth grade. The application window opened Nov. 1, and families can go here to apply.
The curriculum will immerse students in science, technology, engineering, and mathematics (STEM) by introducing real-world experiences in biomedical science. These daily explorations, centered on a STEM-based curriculum, will also provide firsthand exposure and direct access to innovative field trip opportunities.
"I want the students to have an opportunity to explore science from an early age so when they get older, they can pursue a career in biomedical science, if they choose," Gonzalez said. "We are trying to build a student who isn't afraid to make mistakes, who will be self-reflective and can apply what they have learned to create something new."
The unique partnership is one of the first in the nation to focus on biomedical science for elementary students at a medical institution.
The Medical District PK-8 Biomedical School is an OTI transformation school, which has no academic requirements or attendance boundaries. Enrollment offers are generated through a lottery system, based on the number of seats available in each grade; fifty percent of the seats are reserved for economically disadvantaged students and 50 percent are offered to non-economically disadvantaged students. For more information, contact the Office of Transformation and Innovation at 972-925-5560.
The application period closes Jan. 31, 2022.
For more information, visit www.dallasisd.org/medicaldistrictschool.