The launch of the Dallas Education Foundation's HeART of Teaching annual campaign–celebrating the talents of Dallas ISD art teachers while raising money to support district schools and students–surpassed its fundraising goal by 20 percent!
The Dallas Education Foundation is the direct, nonprofit philanthropic partner of Dallas ISD, with a mission of inspiring community investment to accelerate student success. The HeART of Teaching is a tribute to the 10,000+ teachers in Dallas ISD and an opportunity to recognize the talents of Dallas ISD art educators, a majority of whom are working artists.
"It was a great event and an absolute privilege for the Dallas Education Foundation to support our educators in this way," said Mita Havlick, executive director of the Dallas Education Foundation.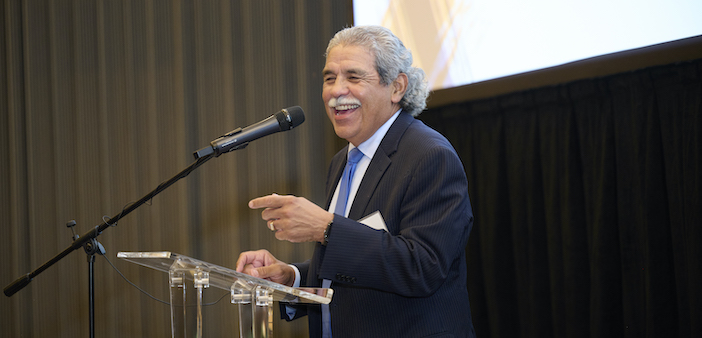 An art exhibition of nearly 60 of our Dallas ISD teacher-artists was open for viewing at the Music Hall at Fair Park during and after the State Fair of Texas. All artwork was available for purchase through a silent auction with bidding starting on Oct. 1 and closing at an evening celebration on Oct. 25. All proceeds support the Dallas Education Foundation as they work to fund equity-minded programming districtwide.
The HeART of Teaching celebration on Oct. 25 launched DEF's 2021 annual campaign, which runs through Dec. 31. At the celebration attended by more than 300 people, creator and star of "Hamilton" Lin-Manuel Miranda shared a special message with students, teachers and parents.
"As a proud DEF Board Member and Dallas ISD parent, it was wonderful to see the incredible art created by Dallas ISD visual arts teachers available for purchase at The HeART of Teaching," said Jennifer Scripps, who is also the director of Arts and Culture for the City of Dallas. "The turnout for the event and the support we raised exceeded our goal and was the perfect way to launch our DEF Annual Campaign, which runs for the balance of the year."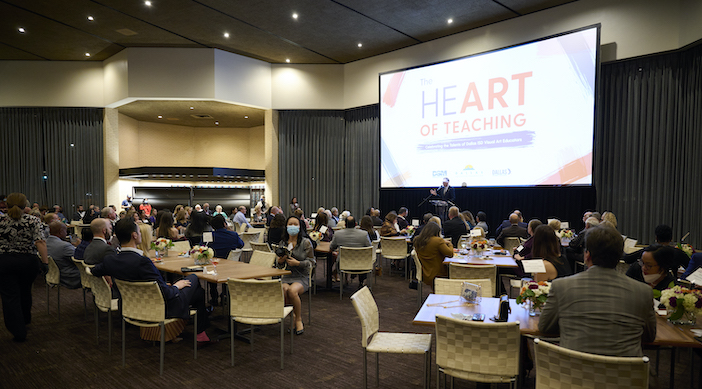 Dallas ISD was recently named a 2021 District of Distinction by the Texas Art Education Association – one of only 40 out of 1,110 districts across the state.
"Dallas ISD is the largest district to ever be awarded this honor," said Monica Hayslip, Dallas ISD director of Visual Arts. "We have an art program on every campus and nearly 300 art teachers in the district. Each one of them is credited with us being named a District of Distinction."
Atmos Energy is serving as the HeART of Teaching's title museum sponsor, with the Addy Foundation, the Dallas Mavericks, Grand Canyon University, and Texas Instruments as additional major sponsors.
Learn more and donate at futureofdallas.org.