Superheroes–and a few well dressed supervillains–took over 41 Dallas ISD schools this week. But instead of a battle of good versus evil, these teachers and students are tackling something just as important: unfinished learning.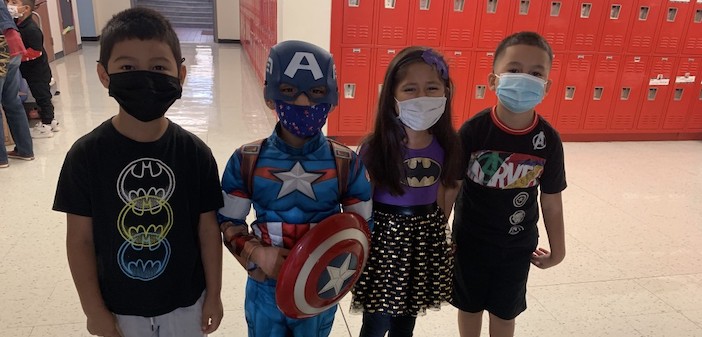 The 41 schools adopted an intersession calendar, which extends the school year to start at the beginning of August and end in late June, creating time for five additional weeks spread throughout the year. Sept. 20–24 marked the first of the intersession weeks, granting select students the opportunity for more personalized attention and fun instruction in small groups. There is no testing in the intersession weeks, just fun hands-on learning opportunities to help students grow.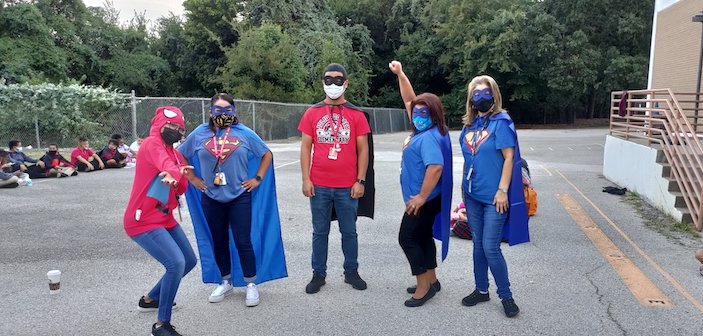 This week's intersession theme is "Heroes & Villains." Students and staff dressed up as their favorite characters and the lesson plans related to the theme.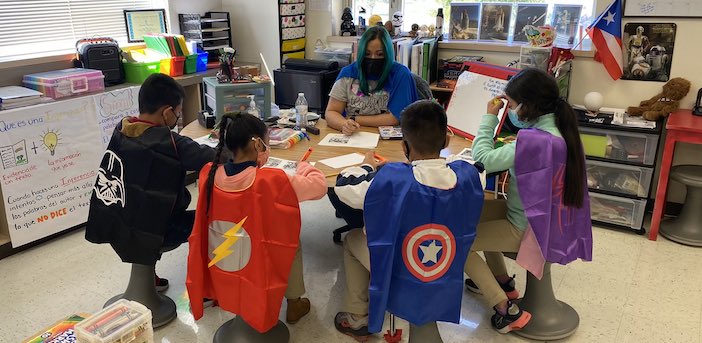 Eladio Martinez Learning Center Principal Josefina Murillo called the week a huge success. About half of the school's students attended the intersession week. The school is celebrating the end of a great intersession week with a fun barbecue cookout on Sept. 24.
"Our students are feeling empowered with learning they might have missed during the pandemic," Murillo said. "These intersession weeks are a way to even the playing field and get students up to speed with their peers."
Over at Jack Lowe Sr. Elementary School, which won the National Blue Ribbon Award in 2019, Principal Sandra Barrios praised the intersession week.
"Teachers loved the schedule and the amount of time they were able to focus on kids," Barrios said. "We've done fun activities and everyone is saying how peaceful and beneficial this is for teachers and students alike."