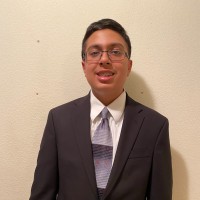 Vedant Tapiavala, estudiante de 12o grado en School for the Talented and Gifted, y tres de sus amigos, incluyendo un estudiante de Plano ISD, desarrollaron una aplicación llamada AlzBuddy con el fin de entretener y ayudar a pacientes con alzhéimer y demencia.
Los tres módulos de la app permiten al usuario seleccionar sonidos, juegos o imágenes. Se incluye música popular de los años cuarenta hasta ahora, anuncios, discursos, sonidos de animales y otros misceláneos invocar recuerdos. Los juegos incluyen cuadrículas para emparejar colores y otros juegos similares. Las imágenes son de figuras políticas, artículos del hogar, deportistas profesionales, animales, festividades, entre otros.
En noviembre de 2019, una primera versión de la app se llevó el primer lugar en la Congressional App Challenge en el distrito de la representante Eddie Bernice Johnson.
Vedant creó la app porque siempre le ha interesado la medicina, particularmente la neurocirugía. "Siempre me ha interesado explorar lo desconocido, y también quiero ayudar a las personas que están pasando por algo similar a las que ayudamos con AlzBuddy", dijo Vedant.
La labor de estos estudiantes no ha pasado desapercibida por la Alzheimer's Association.
"El covid-19 ha causado una gran sensación de aislamiento para aquellas personas que cuidan de un ser querido en casa", dijo Kathy Shockley, directora de programas y servicios en el capítulo de Dallas y el noreste de Texas de la Alzheimer's Association. "Es inspirador ver a estos jóvenes interesarse por mejorar la vida de las personas que viven con alzhéimer y los que las cuidan".
Vedant compartió: "Tengo la firme convicción de que el Distrito Escolar Independiente de Dallas cree en proveer oportunidades para impulsar a los estudiantes a que den lo mejor de sí mismos y usar sus dones para ayudar al mundo a su alrededor".
AlzBuddy está disponible solo en inglés por el momento. Ha sido descargada en 12 países hasta la fecha luego de que saliera por primera vez el 6 de julio de 2021, y se puede descargar sin costo alguno en la App Store, Google Play y en Amazon Appstore.
Sobre la Alzheimer's Association
La Alzheimer's Association encabeza la lucha para poner fin al alzhéimer y la demencia al impulsar la investigación global, la reducción de riesgos y la detección temprana, además de maximizar la calidad de atención médica y apoyo. Su visión es un mundo sin alzhéimer y demencia. Visite alz.org o llame al 800.272.3900, disponible las 24 horas del día, siete días a la semana.