Paolaenid Rodney-Hernandez has been on the path to study neuroscience since she was in ninth grade, and has not missed a single academic or athletic opportunity that has presented itself along the way.
Having already finished two years' worth of college credits while in high school, the Hillcrest E-TECH graduate will start the Fall 2021 semester as a medical neuroscience student and an official member of the Power Dancers at the University of Texas at Dallas.
"I have over $400,000 in combined scholarship offers from the 14 universities that I was accepted to," Rodney-Hernandez said. "My mom is a single parent and I have a younger sister who will be a high school junior next year. I chose UT Dallas because they offered the program that I wanted to pursue, along with the financial aid and scholarships."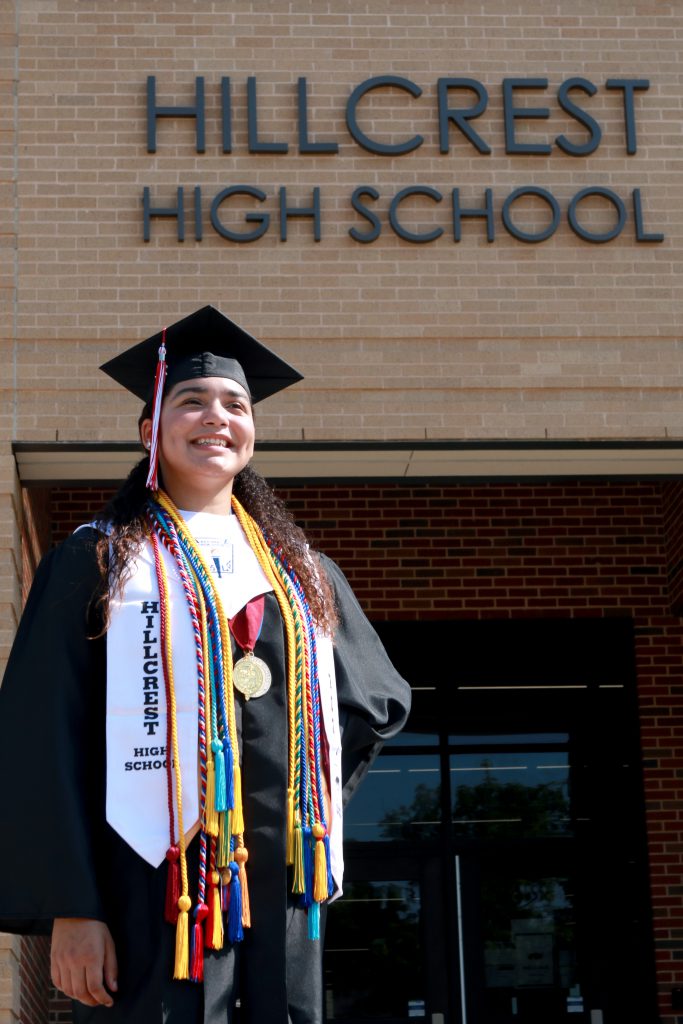 During her high school career, Rodney-Hernandez was a varsity tennis player, the girls swimming captain and co-captain of the Calculator Applications team. Her classmates named her junior secretary of Hillcrest's National Honor Society and senior lieutenant of Hillcrest's Panaders Drill Team Dancers. She competed in the Texas Academic Decathlon, where she earned a perfect score in the interview event, along with first place at State.
Along with her high school diploma, she earned an Associate of Science Degree from Dallas College, Richland Campus, and was accepted at UT Dallas School of Behavioral and Brain Sciences. The university offered Rodney-Hernandez approximately $20,000 in scholarships, and she earned an additional $10,000 in community-based scholarships.
"I've been involved in several student organizations, learned sisterhood with my dance team, sportsmanship with tennis and pushed my mental limits with many challenging dual-credit classes," Rodney-Hernandez said. "Since elementary school, Dallas ISD has taught me how to become disciplined in several aspects of my life and has opened many doors for me, for which I am very, very grateful."
Two Life-Changing Trips
In 2017, the former Hillcrest Collegiate Academy Coordinator Alessandra Mercon nominated 20 students — including then-13-year-old Rodney-Hernandez — to participate in the Ambassador Leaders international summit.
The ninth grade-student was surprised with a letter in the mail congratulating her for being selected for the program. She enrolled in the Medical and Health Care summit and traveled to The Johns Hopkins University School of Medicine in Baltimore, Md., where she stayed nine days in a campus dorm.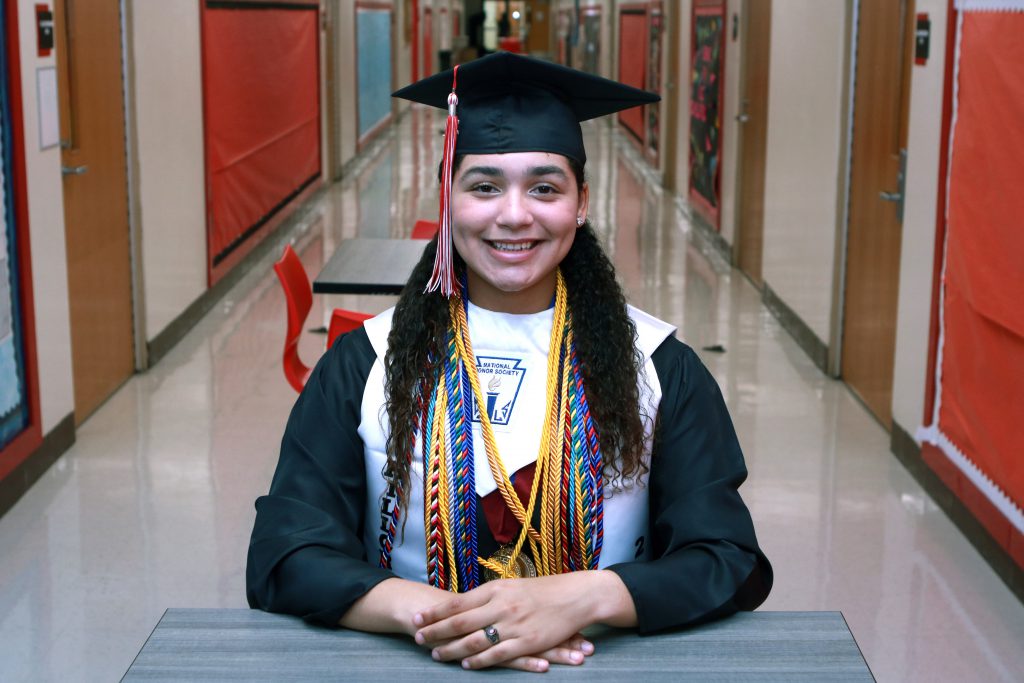 "During a campus tour to the University of Maryland at Baltimore, I was able to hold a real human hip bone, a femur and a human brain in my hands," Rodney-Hernandez said. "I already knew that I wanted to study for a career in medicine, but that's when I knew that I wanted to be a neuroscientist."
A year later, she received another surprise in the mail. Mercon, who now serves as assistant principal at Woodrow Wilson High School, had once again nominated Rodney-Hernandez for a once-in-a-lifetime opportunity: The letter was an invitation to the Congress of Future Medical Leaders, which took place at Harvard University.
"I got a package in the mail that I wasn't expecting and it had a letter signed by the president of the Congress of Future Medical Leaders, who is a Nobel Prize winner as well," she said. "I actually cried when I got it because the top students around the country who want to study medicine have attended this program. I cried because someone at the school actually believed in me and wanted to send me to this program. It just opened a bunch of doors for me, which I'm seeing now."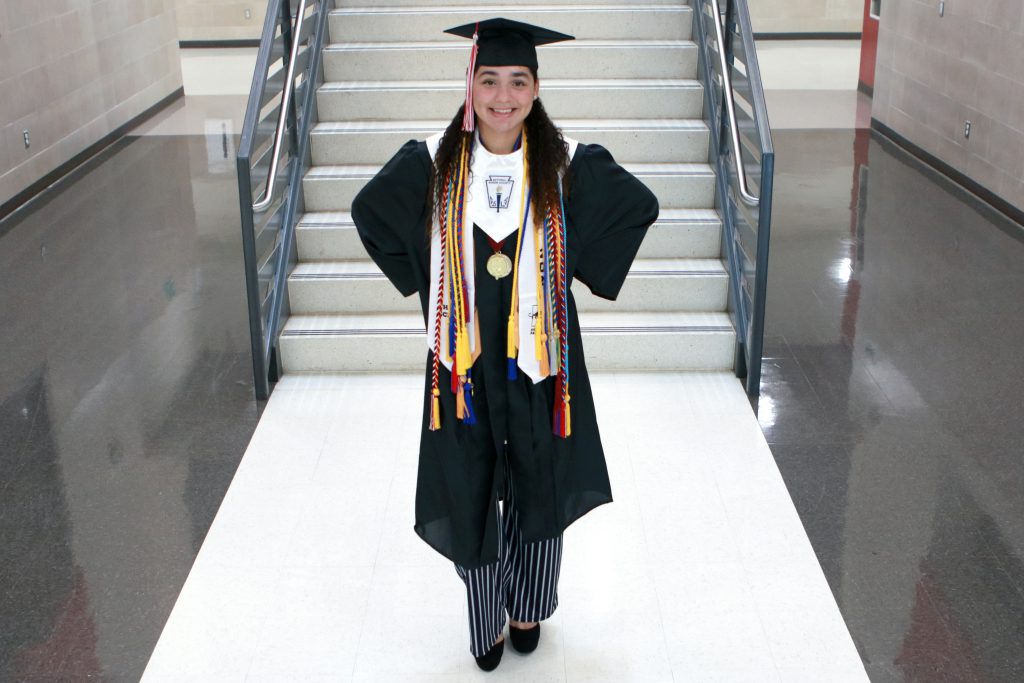 The National Academy of Future Physicians and Medical Scientists encourages and mentors students who want to become physicians, medical scientists, technologists, engineers, and mathematicians. This institution organizes the Congress of Future Medical Leaders, an annual three-day gathering where they invite the highest-achieving high school students around the country to be recognized and to meet face-to-face with prestigious scientists and top experts in the medical field.
"We got to see a live broadcast of a partial knee replacement," she said. "While we were in Massachusetts, the knee surgery was taking place in Virginia, and we were able to speak with the surgeon while he was in the operating room doing the actual surgery."
An early spark for science
Rodney-Hernandez was born on the island of St. Thomas in the U.S. Virgin Islands and moved to San Juan, Puerto Rico, seven days after being born. She lived there until she was three years old, and then moved to Dallas-Fort Worth, where she's been living for the last 14 years.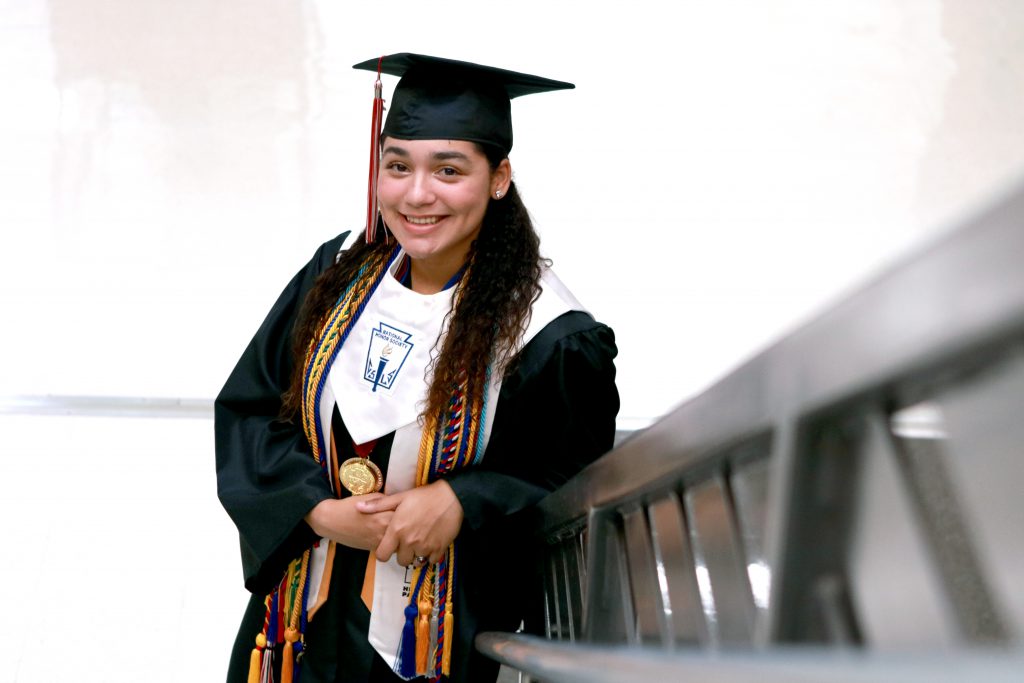 Her mom, Dr. Rosenid H. Badia, works for Dallas ISD's Library and Media Services Department as a specialist. In Puerto Rico, she was a biology professor, and she currently teaches part time at Ana G. Méndez University.
"My mom always did science experiments with us at home. Whether it was adding food coloring to milk and adding a drop of soap to it to watch it spread out, or making elephant toothpaste in the kitchen," she said. "She is a very big inspiration, and some of my greatest memories of my childhood are of my mom showing us the science experiments that she would do with her students."
Rodney-Hernandez went to Dan D. Rogers Elementary, then to Henry W. Longfellow Career Exploration Academy for sixth grade. She transferred to George Bannerman Dealey Montessori Academy, and started high school at Hillcrest in ninth grade.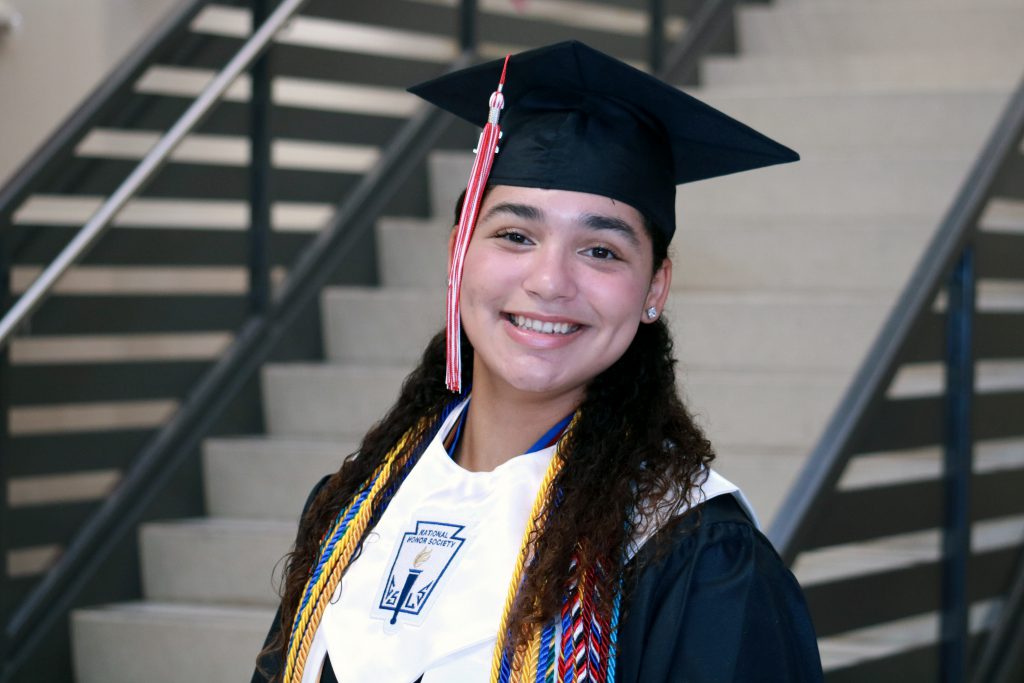 "My history in Dallas ISD has helped reveal a lot of things that I don't think I would have been able to learn if I would have gone to any other school district," she said. "It has such a purpose and a goal in mind, to make sure that all their students have equal access to the best education they can achieve, with teachers that care about them and can adapt to the different learning abilities that each student has. I experienced that firsthand, and I'm a proud Hillcrest and Dallas ISD graduate."