Joe Soliz developed the confidence to become an internationally renowned salesman, studied under the leadership of then-teacher Michael Hinojosa, and met his high school sweetheart at W.H. Adamson High School almost 40 years ago.
The life lessons he learned at his alma mater boosted this Leopard to succeed as a national assistant key account manager for Yakult – a company based in Japan that produces a world-famous probiotic beverage.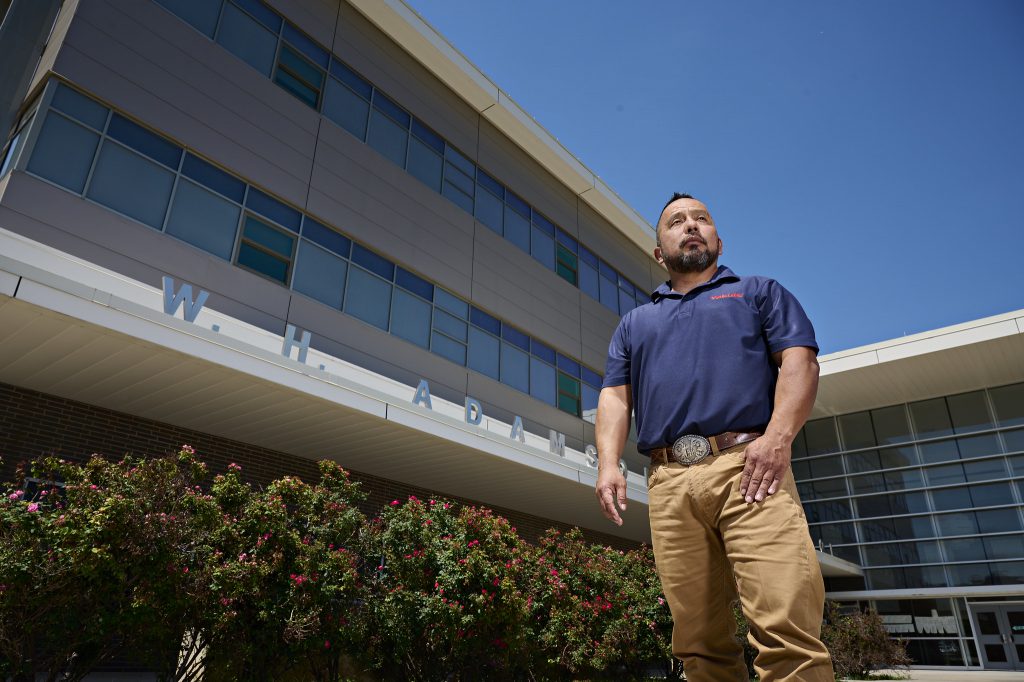 "I was kind of shocked when I first walked into Adamson. I was really shy and was trying really hard to find my comfort zone at first," Soliz said. "My kids, they're grown now, but we would see people who I went to school with. My old classmates would tell them 'Oh, your dad just thought he was everything at school.' That's because of the way I learned to carry myself at Adamson and my kids know that that's still who I am today."
Soliz is a Waco native. He grew up in Oak Cliff, attended W.E. Greiner Middle School and began his freshman year at Adamson in 1979. Despite being timid and reserved, he joined the varsity football team, ran cross country and played soccer. After high school, Soliz jumped right into the workforce and was hired in a grocery store.
Throughout his career, he climbed the corporate ladder and was hired by Yakult 10 years ago. Soliz is currently in charge of selling Yakult's product to hundreds of grocery stores and making sure Yakult's bottles remain on the shelves. He supervises client relations with supermarkets and chains throughout the Midwest, from Texas up to Chicago, and all the East Coast, from Florida to the Canadian border. A few years ago, Soliz was honored in Tokyo as Yakult's number one salesman in the world.
He's a proud parent of three, grandfather to seven grandchildren and was married to his wife, who he met at the school cafeteria during his sophomore year, for close to 40 years. We spoke with Soliz about the impact that Adamson High School had in his life.
Tell us about the most life-changing moment you lived at Adamson.
Around 1980 and 1981, I would always see a lot of students come up to the stage and dance during the pep rallies, but never anyone Hispanic.
My friend Richard Blackmore and I had a lot of energy. We had the pop locking moves down and he suggested that he and I dance during one of our pep rallies. And we practiced for a couple of days, but nothing came of it. Then he called me one morning and goes 'come to school dressed up, because we're doing it today.'
I went onstage at the auditorium, and the whole school was in there and I was terrified. The music started playing, and boom! I gave it a couple of minutes of what I had and then I slowly eased off the stage. And I looked through the curtains and everybody was jumping up and hollering and screaming because I was one of the ones that performed. And after I left that stage, everything changed. Everybody knew from there.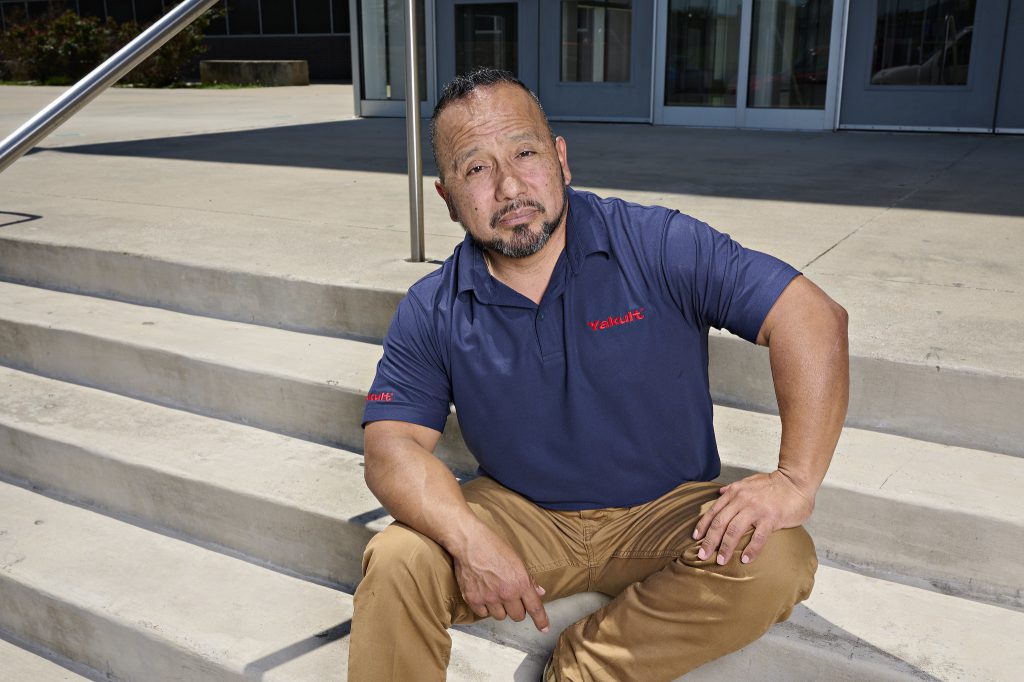 That was probably one of the scariest, most eventful highlights of being an Adamson student. I did it. It was a step to break out of your comfort zone, to have a more positive energy and also to change the school culture.
What do you remember most about Dr. Hinojosa when he was a teacher at Adamson?
If I remember correctly, Dr. Hinojosa was my English teacher during freshman year, and he made an impression.
"For me, it was kind of hard for me to come out of my shell and find my identity. When I saw Mr. Hinojosa, I knew he was a person who was already there. He was an outgoing teacher who didn't hide his personality."
I remember that he stood out too because he was a Hispanic male teacher. You didn't see a lot of Hispanic male teachers, especially in the '70s. He treated everyone equally, male or female, Black, White, Hispanic or Asian. And in his classroom, nobody was better than the other. He treated everyone with the same respect. He was real, and always had a smile on his face, just like he does right now. To me, he looks exactly the same.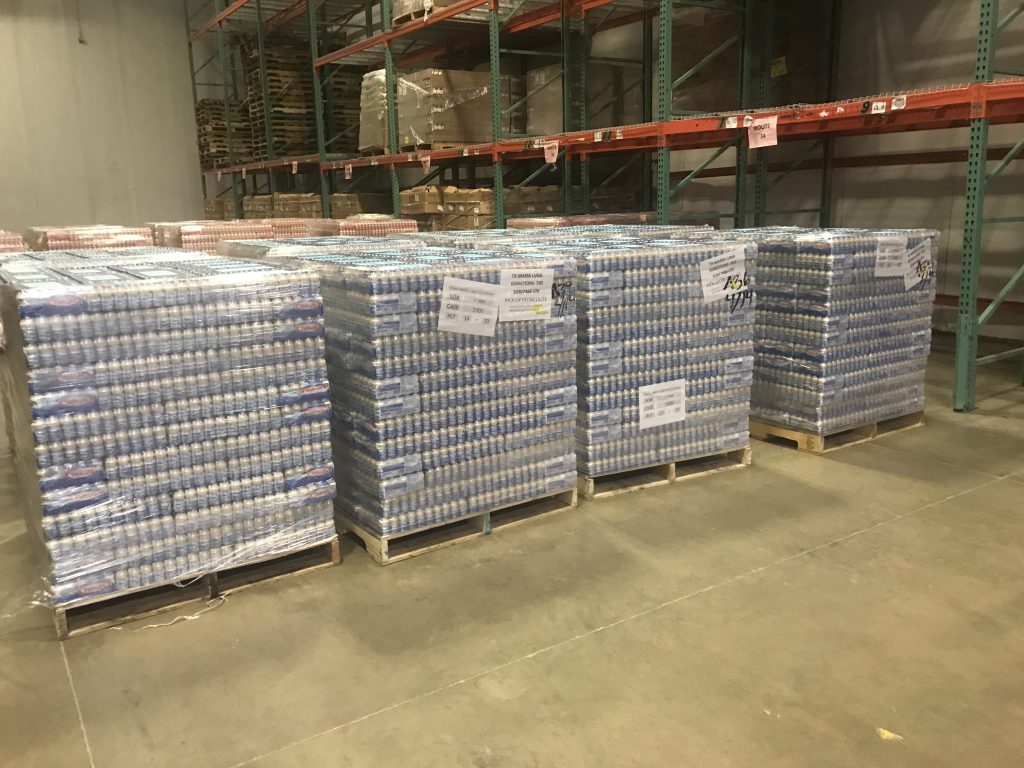 He made his presence known. And even when he wasn't your teacher, he always made sure that the students were doing what they were supposed to. He would stop the students running in the hallway, and would ask us 'Where are you going? Where is your hall pass? How do I know you're going to football practice?'
I can imagine that, as a teacher, it must be impossible to remember the thousands and thousands of students that come in and out of your doors. But if we, your former students can remember you, you made an impression on us and that's the key.
I know he made an impression on a lot of us. He made an impression on me, and when I see him, I always remember that Mr. Hinojosa, now Dr. Hinojosa, was a great teacher.
What did you take from Adamson that you still apply today?
What I took from Adamson is to never be afraid to step. Not letting my ethnic background hold me back.
I remember walking in the hall and Dr. Artmann told me 'sir, come here.' He told me 'don't ever let anyone tell you that you can't do nothing.' I asked him, 'why are you telling me this?' and he said, 'well, I saw you at football practice. And I heard the coach telling you that you're not going to be a running back because you're too small. Don't ever let somebody tell you what you can and can't do.' That was Dr. Edwin Artmann (principal of W. H. Adamson from 1973 to 1985).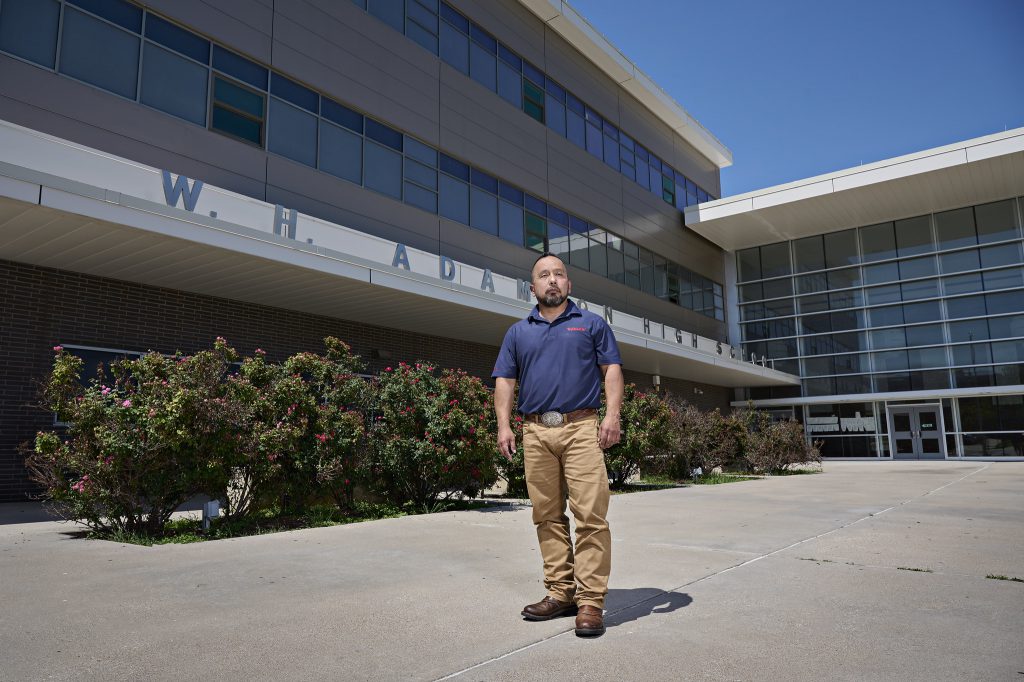 That kind of stuck with me. It did. It made me walk on with my chest up and my head high. I took that from Adamson and that's how I still carry myself these days.