When Collin Porter and Sergio Reyna began their internship at Magnin & Associates last fall, they never imagined their work would help people across the country who are learning how to adapt to electric wheelchairs. They also certainly never expected to get a recognition from Texas Governor Greg Abbott.
Both seniors attend Dr. Emmett J. Conrad High School and are studying video game design through the Conrad Global H-TECH, a program where students can choose a career pathway, take college courses and earn up to 60 credit hours–or an associate degree–upon high school graduation. In partnership with Dallas College, Dallas ISD manages 18 Pathways in Technology Early College High School (P-TECH) programs and eight collegiate academies. Throughout the district there are 85 industry partners that provide opportunities for students to engage in workplace learning experiences.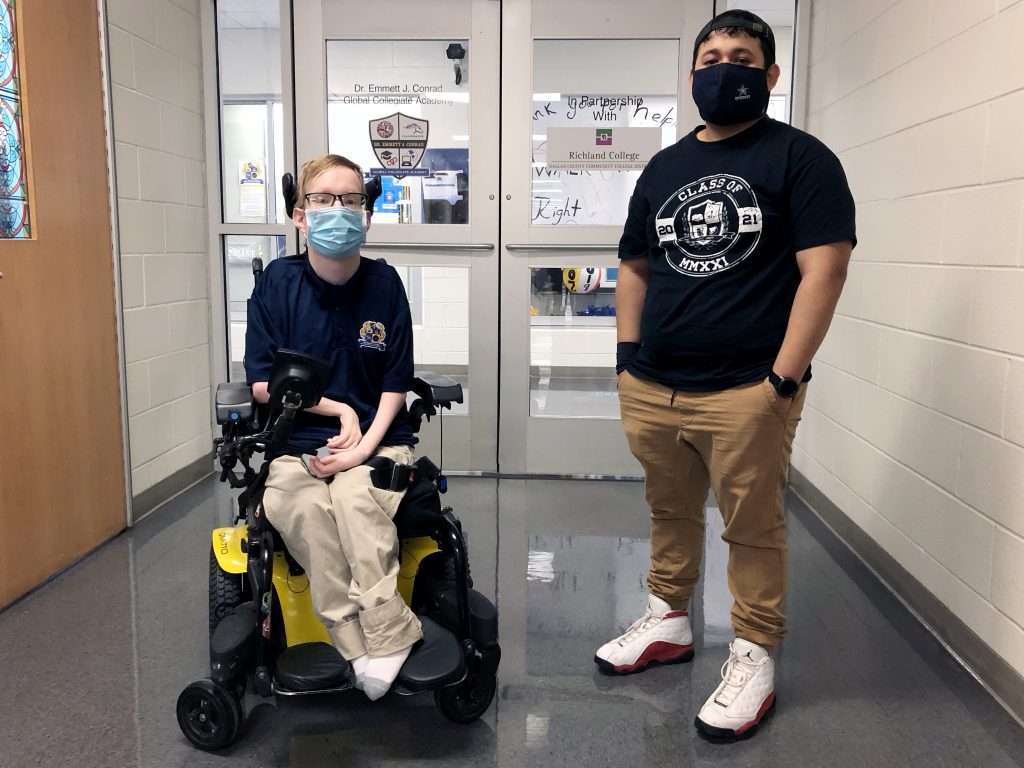 Magnin & Associates, a Dallas-based video game development company, is one of the 7 industry partners that serve Conrad Global H-TECH. Magnin & Associates supports students in the gaming pathway.
After Ed Magnin, the company's director of development, met Porter and Reyna during a mentoring session, he hired them as interns during the Fall 2020 semester.
"One of my goals is to advance the careers of young people in the video game industry," Magnin said. "I try to reach out to the next generation of professionals and help it make it easier for them than it was for us."
Porter and Reyna put their knowledge and ability to work with others to the test. Once the students proved that they were skilled and that they could manage their time effectively and independently, they were given their own project. The students began working with Magnin on the Wheelchair Mobility Experience, a PC /mobile game that was in the planning stages that simulates the perspective of a person who relies on a wheelchair to move around.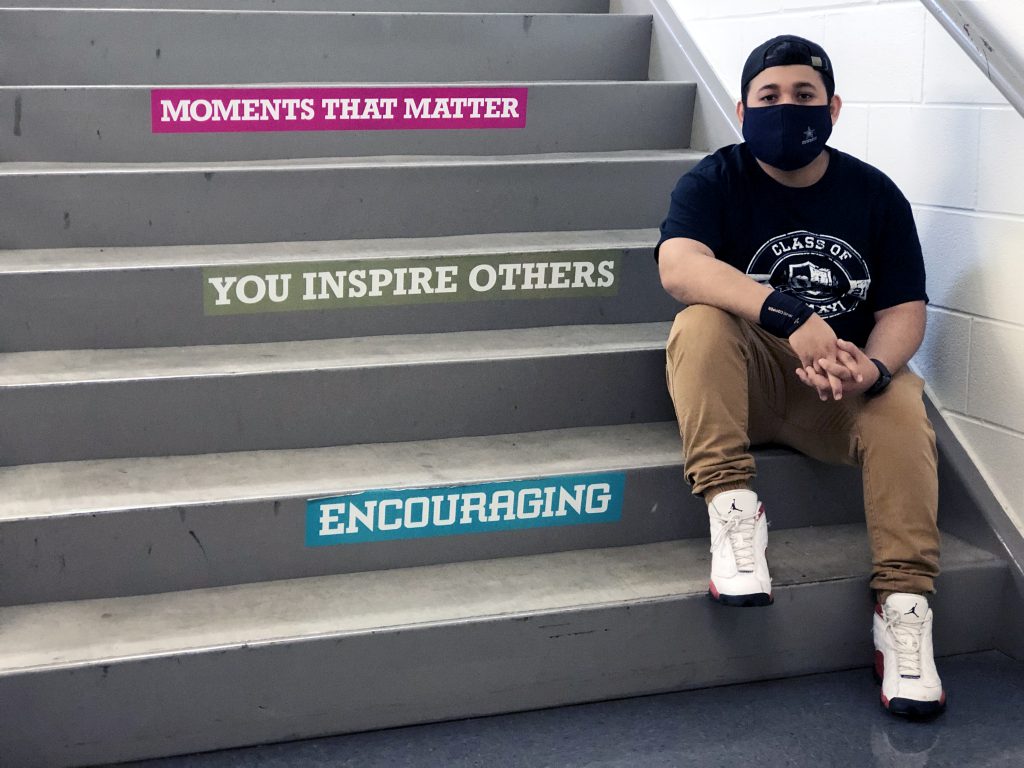 Porter was born with a condition called Arthrogryposis and has relied on wheelchair mobility his whole life. He was tasked with designing the levels of the game, while Reyna designed and created the 3D objects that were inside the game.
Throughout the game, the player goes through everyday life and sees the world from the perspective of someone in a person who is in a wheelchair. The user visits a park to gather with friends, goes shopping and grabs products on the high shelves with a handheld reacher.
"It really shows the different perspective that someone who is always on a wheelchair sees and goes through every day," Reyna said. "People who walk on crutches or use a wheelchair to move around have a very different experience that I do, and we often don't take into consideration what that's like."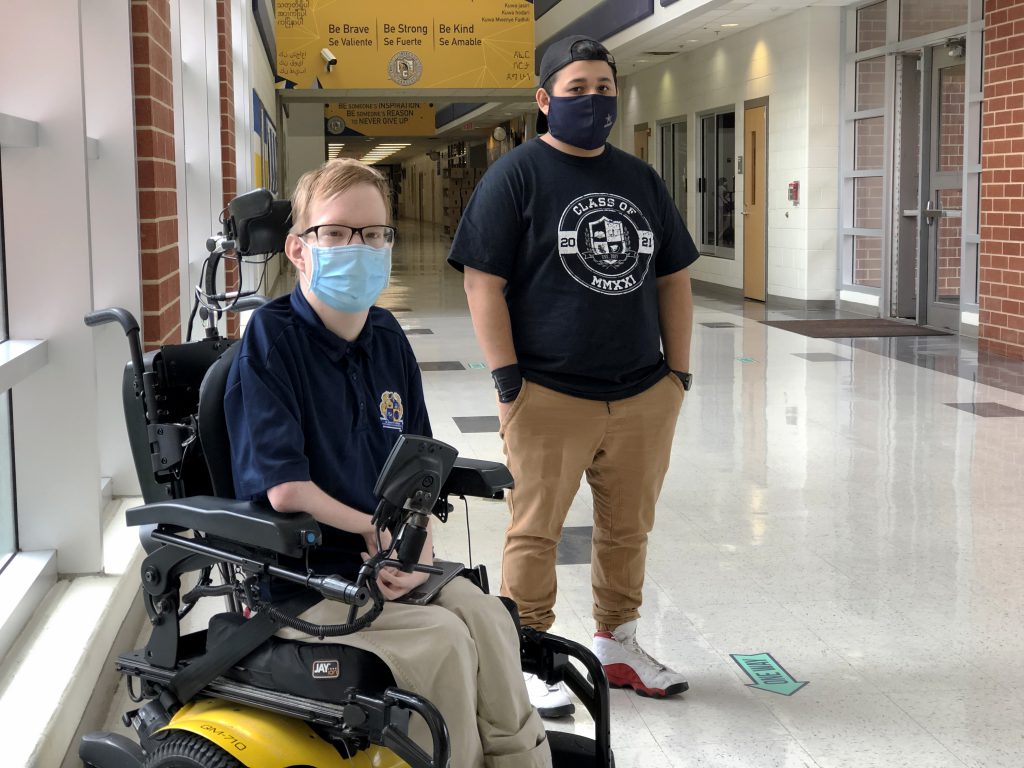 David Cook, a physical therapist with the Tacoma Public Schools is using the game to customize wheelchair controls for his students and to see how they do in a sample run. He used a PC and adaptive controller to attach switches near a student's knees and head to enable her to go forward and turn left and right.
These modifications enabled Cook to let his students test drive the controls and enabled the student to practice wheelchair mobility in the game, prior to ordering a wheelchair. We have included some of Mr. Cook's suggestions in this latest build to be even more useful to him and his students.
In appreciation of his efforts, Gov. Greg Abbott issued an official recognition to Porter in recognition of his outstanding contributions to the development of the game.
"I thought the game itself was a really neat idea," Porter said. "Originally it was supposed to show the experience what it's like to be on a wheelchair, or as close as you can get, by playing a game. We never really expected it to turn out like this, and I think it is really nice that it did."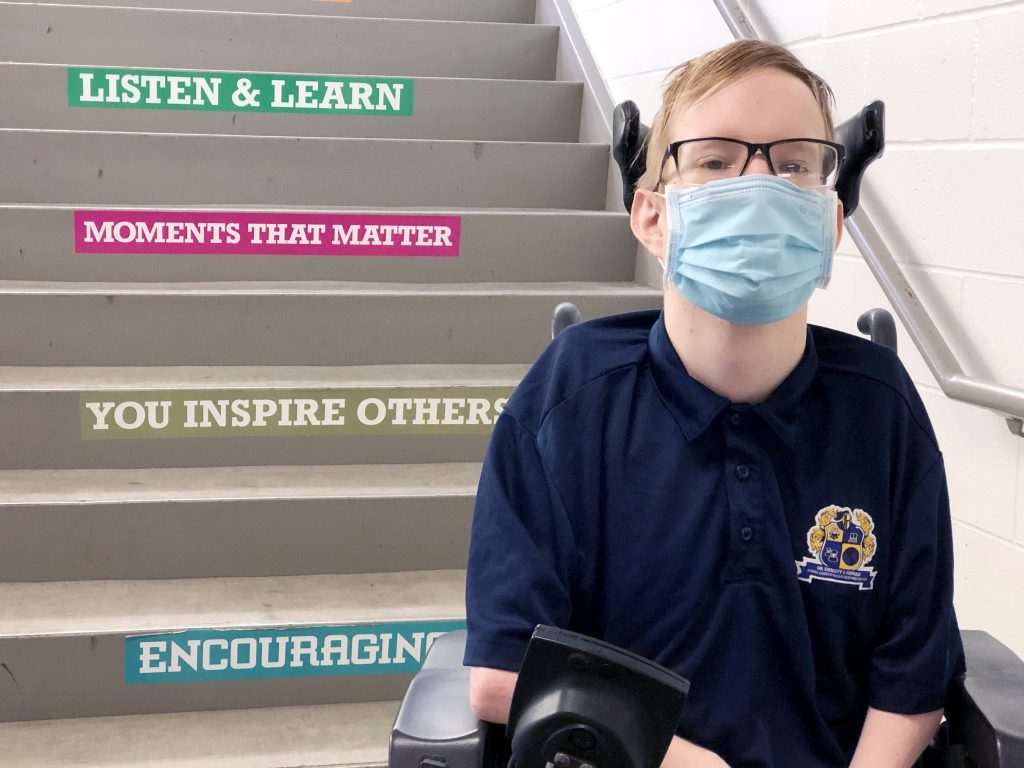 In the fall, Porter plans to join the Game Design program at the University of Texas at Dallas and Reyna will attend the University of Texas at Arlington and join their mechanical engineering program.
And for Magnin, getting to support these students on their paths toward a bright future is a priceless experience.
"It's a privilege as an industry partner to give these students real world experiences and watch them shine," Magnin said. "I can't wait to see what they do next."