Staff at Young Men's Leadership Academy at Fred F. Florence Middle School (YMLA) managed a schoolwide competition that increased the students' engagement with an educational computer program.
Two retired NFL players visited the campus auditorium to inspire the students with motivational words and reward the winners of the competition on April 30.
Kerry Arrington's main tasks include setting up special programs at YMLA and helping with math instruction. She's the campus coordinator and the architect of the academic competition, whose main purpose was to promote the usage of the Imagine Math, an interactive math-instruction program.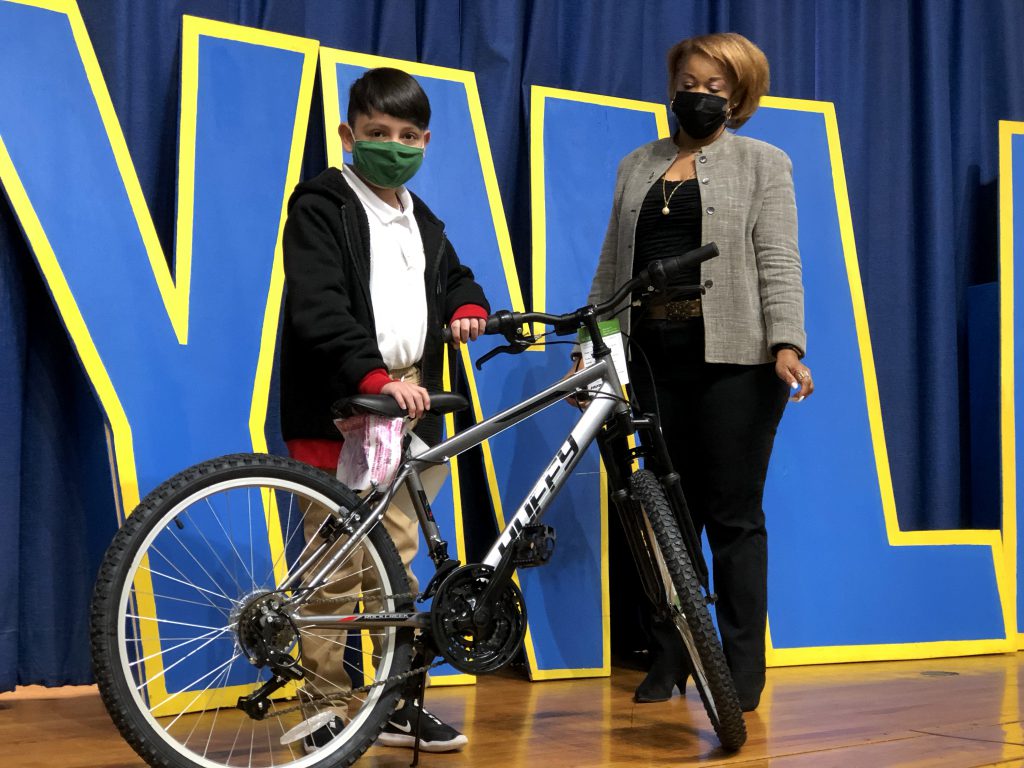 "Imagine Math helped close the gap of students," Arrington said. "We saw an increase in the time that the students spend doing math after school through this program. Now, over 50 percent of the students at the campus are on the software. There are a lot of learning gaps caused by the pandemic, and it just helped increase the engagement."
The top six students with the most usage hours were rewarded with gifts. The third place received a pair of wireless headphones, the second place won a skateboard and the first place took home a bicycle. The fourth-, fifth- and sixth-placers earned a pair of sneakers each, donated by Hurles Scales, a retired Richland College professor and former defensive back for the St. Louis Cardinals, Green Bay Packers and Chicago Bears.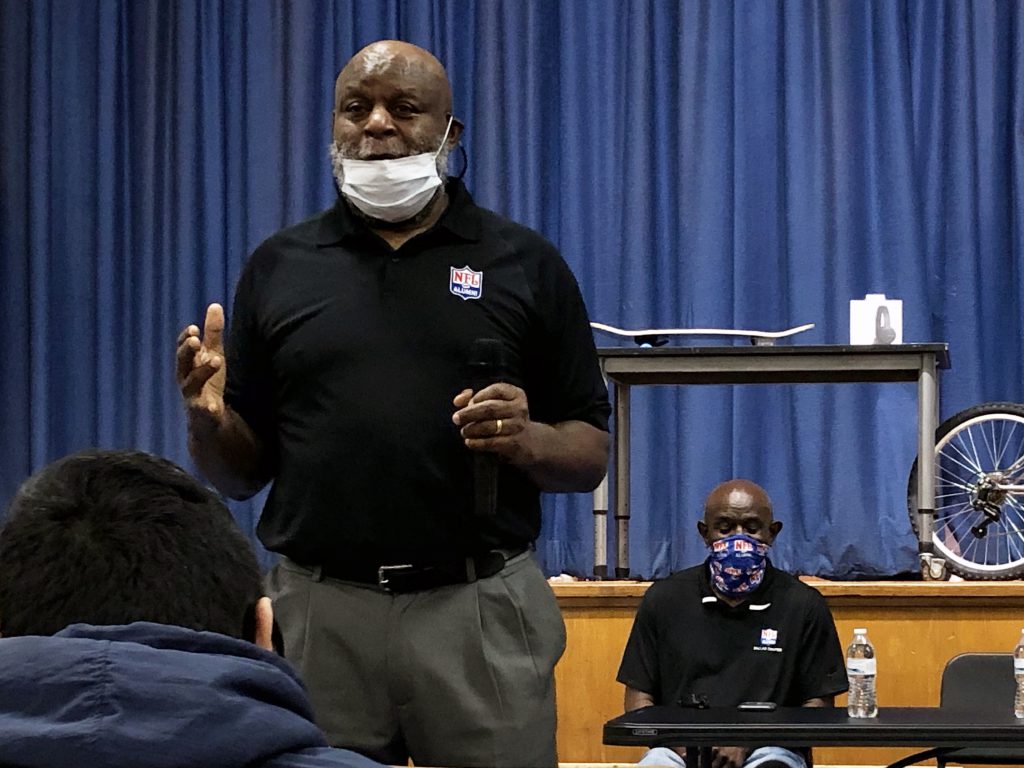 "One of the reasons I was motivated to play professional football was because I got to touch and see a professional football player that came to my school," said Scales. "When I was young, I didn't know that in order to play professional sports, I had to go to school. And when that was brought to my attention, there was a new motivation about school. I'm doing exactly what was done for me, and hopefully I can motivate someone."
Each of the six winners also received a signed football from Scales and Liffort Hobley, former NFL player for the Pittsburgh Steelers, the St. Louis Cardinals and the Miami Dolphins.
Hobley also serves as president of the Dallas / Fort Worth chapter of the NFL Alumni, an organization composed of former NFL players, coaches and team staff members who volunteer to raise funds for youth-related charities. He had been a guest speaker at YMLA for three years, prior to the closure of school buildings due to the COVID-19 pandemic. Hobley was happy to be back in the school and to be able to talk face-to-face with the students after a rocky year.
"This is a great opportunity for the kids to get some recognition," he said. "Based on all of the things that they experienced last year, like not being able to come to the building like they use to, being in an environment that is totally unusual for everyone, working with technology all day, every day, it's amazing that they got through a year and hopefully we can give our kids an opportunity to gain more momentum and get everything that was undone, done."