Sixth-grade student Kayla Clemmons already knows what it's like to run a business.
She studies at Young Women's STEAM Academy at Balch Springs Middle School (YWSA), plays softball for the Lady Jags and manages her own design company during her free time.
"I see my classmates buying $45 shirts, and I tell them: 'you can come to me and I'll make it for $20, and I can make it better!'" Clemmons said.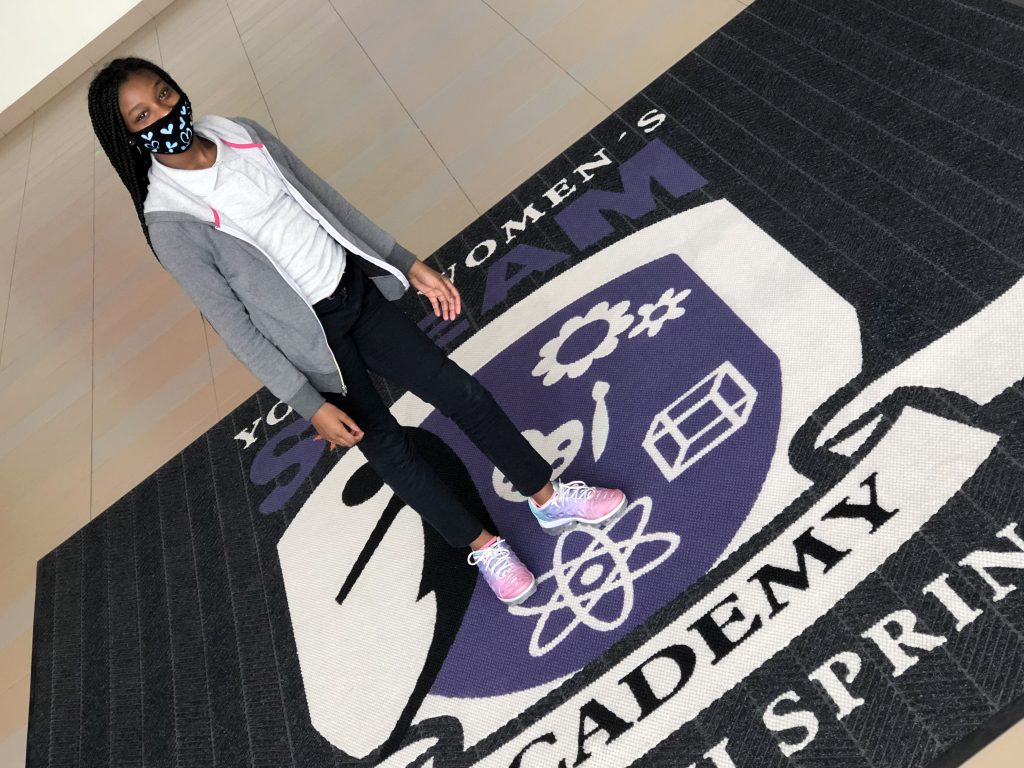 Since she launched Kayla's Designs in December, she's made over two dozen custom-made articles of clothing such as t-shirts, face masks and hoodies. Clemmons sells her products to her classmates and also makes clothes for herself.
"I like to print stuff on clothes that people say to you, or that identifies with them, or something that makes you think of them. I can make whatever people like," she said. "For my friends, I've made birthday shirts, like one that said 'Birthday Queen in Quarantine.' I've made lots of shirts for my father, lots of masks for my friends, a lot of K-Pop themed stuff. I made a mask for my dance teacher that says 'One more time! Always alive!'"
As any successful entrepreneur, she has learned to save some of her profits, spend some for more supplies, and use the rest to buy things that she likes. But one of the biggest rewards, other than the entrepreneurial experience, is seeing her classmates wearing her product, she said.
"It makes me feel great because it tells me that people really enjoy what I make, and that what I make makes people happy," Clemmons said.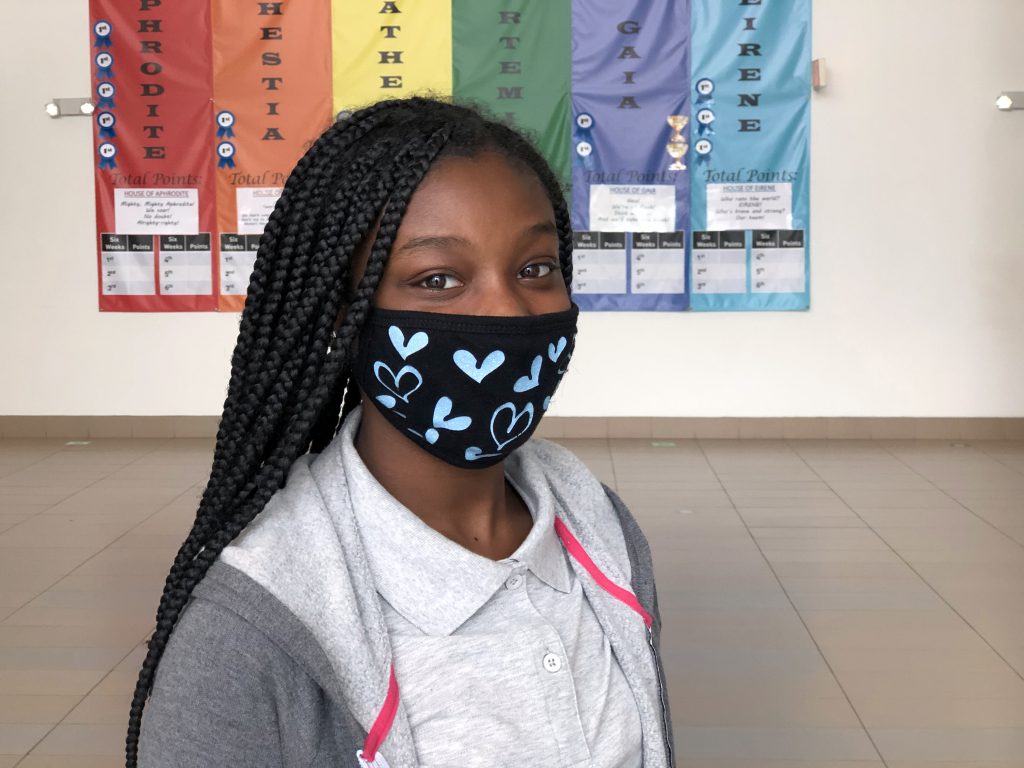 Following Entrepreneur Footsteps
Kayla's dad, Keenanlan Clemmons, is the YWSA athletic coordinator and owns a barbecue catering business. He ventured into the small-business world 12 years ago, and his daughter has been his right-hand ever since she was old enough to help.
Kayla has helped her dad improve his food by being the taste-tester, he said. She's also been very dedicated to providing the best presentation of the product, putting foil around turkey legs, and preparing containers with wax paper, tying bags and writing the customers' names on them.
"For the last six years, she really started picking up on barbecuing," he said. "She was out with me when we did our first catering order. So when she wanted to do the t-shirt project, I wanted to support her like she supported me."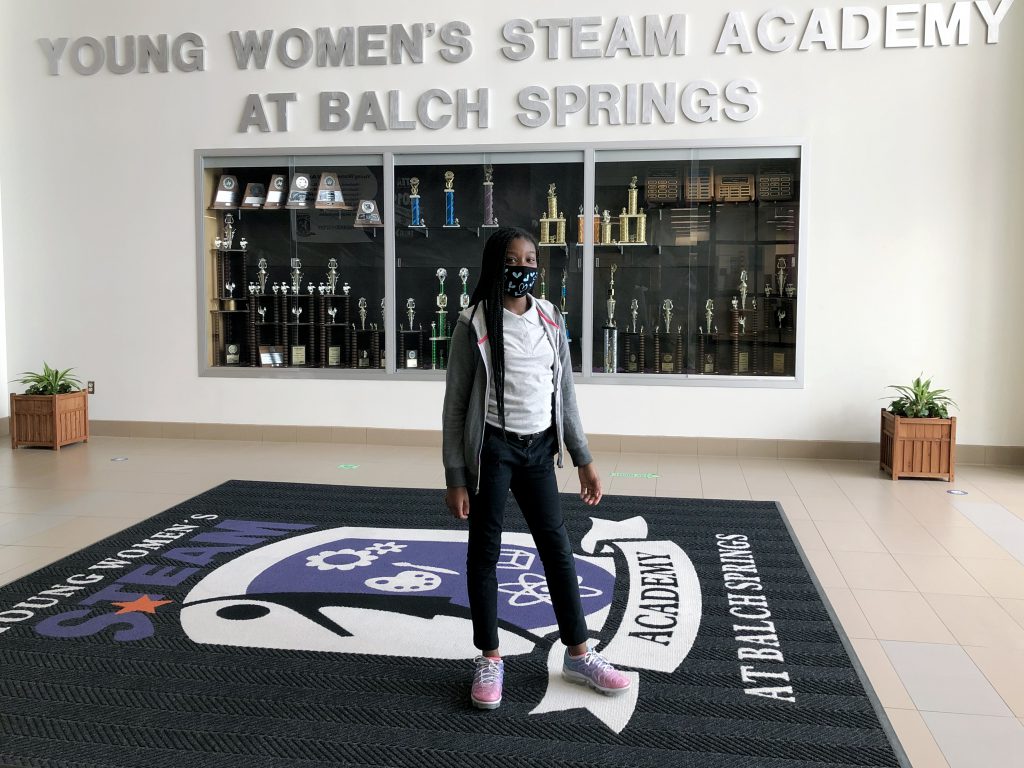 When Mr. Clemmons heard that Kayla wanted to start her own company, he began testing her knowledge and her drive. He asked questions about hypothetical situations in business, and began learning about her game plan. Then, he secretly began taking action.
"I helped her put it in motion, but she didn't know that I was putting it in motion. I took everything that she was telling me that she wanted to do and I started moving behind the scenes," he said. "When she finished helping me with one order one day, I said: ' Merry Christmas! You want to be independent? You step up and let me know what I can do to help you.'"