Five months after a tornado destroyed their campus, Thomas Jefferson High School students faced another challenge in March when the pandemic caused all learning to go virtual.
After learning from home this school year, seniors like Alejandra Resendez and Lilah Alarcon returned to campus on April 12 to finish out their high school career together and with a sense of normalcy. While keeping safety as the priority and following all established safety measures, Dallas ISD launched the Finish Strong '21 campaign to strongly urge seniors like Resendez and Alacon to return to on-campus learning five days a week.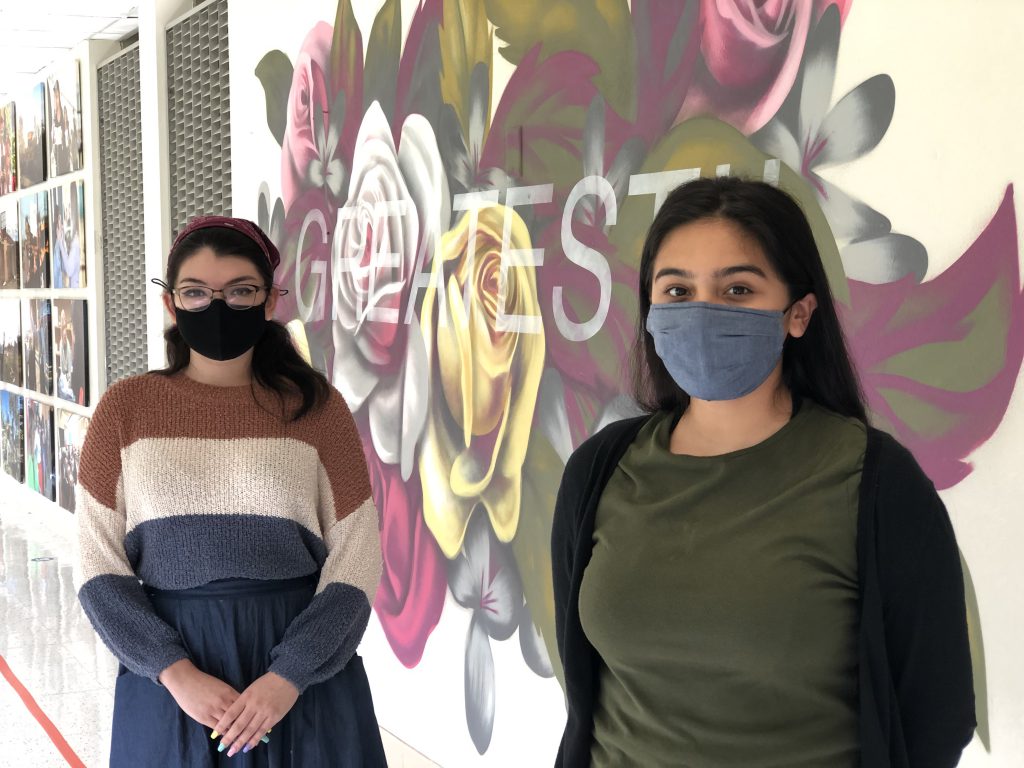 Eyes on the prize
Resendez grew up attending Dallas ISD schools and was recently accepted to the University of Texas at Arlington's College of Nursing and Health Innovation. Despite being laid off at the beginning of the pandemic and sometimes lacking motivation to study from home, Resendez stuck with her school work and kept her grades up.
"I was excited to start my senior year, even if it was going to be from home," she said. "I tried to stay engaged with teachers and unmute myself and talk, because I see it from their side too. And since this hasn't been easy for me, I can imagine that they had a hard time as well."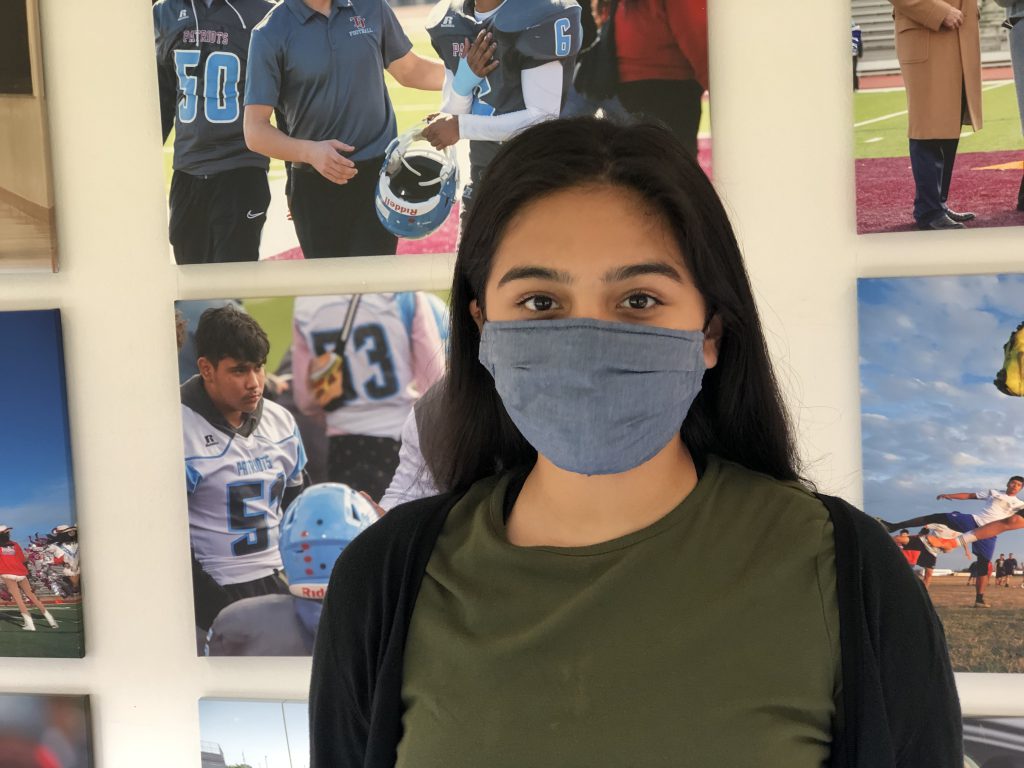 Resendez participates in the T.J. Patriot Marching Band, plays tennis and soccer for the school, volunteers as class treasurer, and even participated as yearbook staff before her school pivoted to virtual instruction in March. With so many extracurricular activities, she was used to spending most of her time at school. And while many of these are off-season and she hasn't seen many of her friends on campus, being back at school brings her a sense of relief.
"I wish things were like they used to, but they're not. And I just do my best to adapt and keep succeeding in the circumstances that I was presented with," she said. "I try to avoid thinking about the 'right now.' Instead, I consider how what I'm doing is going to help me in the future. If you're debating, 'Should I really do this assignment?', that assignment alone might not take you anywhere, but it will affect your grade, and those grades might help you get bigger opportunities."
A rocky, yet fresh start
Thomas Jefferson was Alarcon's fourth high school, yet it's the only one that's felt like home. And despite the tornado hitting TJ only months after she enrolled in the school, Alarcon understood the soul of a school isn't the building, but the students and the staff.
"I've been to many different schools. And here, all the teachers try their hardest. You can tell that they like what they're doing because they actually teach you well and they try their best," Alarcon said. "There are a lot of people who truly try their hardest, and you can truly tell when you have a good teacher who gives you motivation. They try to really connect with their students."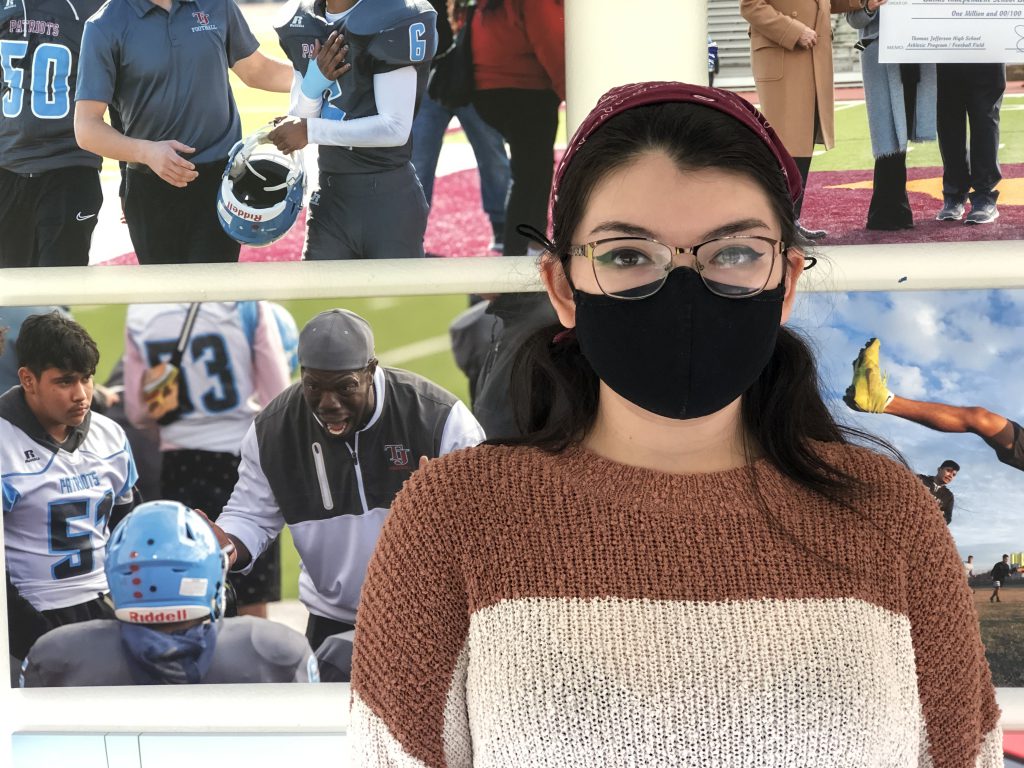 Alarcon is an artist who aspires to earn her associates degree at Dallas College and move on to a university to study fashion and design. Alarcon was able to develop a bond with her teachers who inspired her to enter art competitions, paint a mural in an art classroom, and draw cardboard cut-outs for the empty classrooms to keep teachers company during the pandemic.
The transition to distance learning was particularly tough for Alarcon, who struggles with dyslexia. It was hard for her to pay attention and to understand the material without an instructor face-to-face.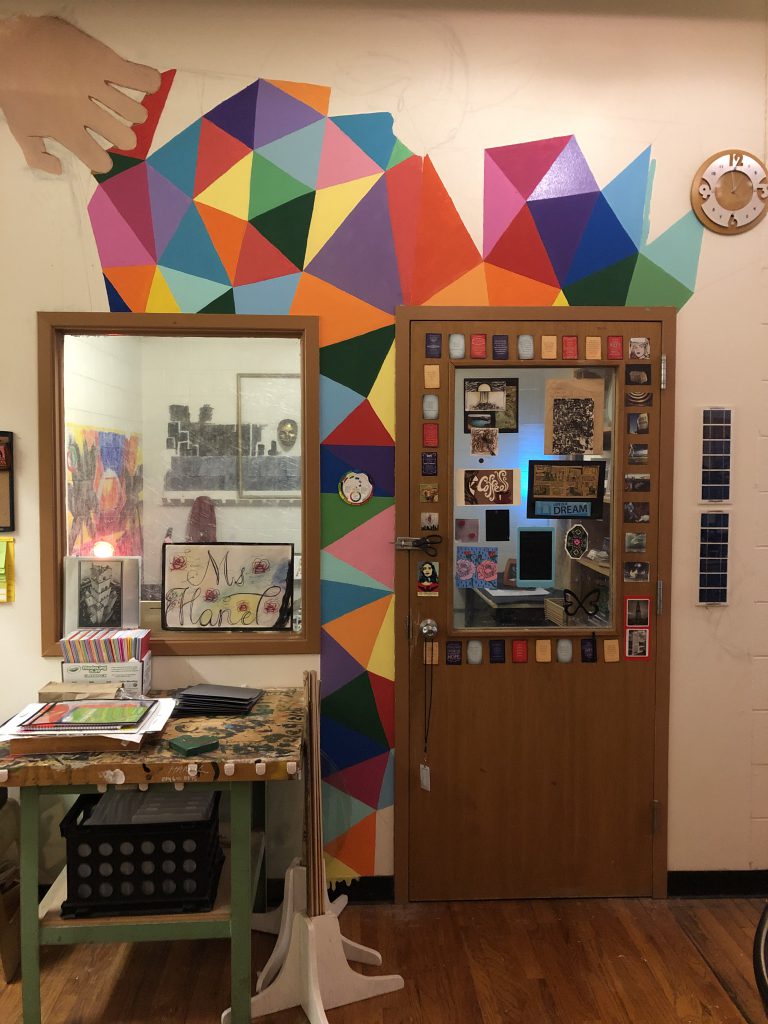 After returning to campus for in-person learning on April 12, she was excited to see her teachers– the ones she had last year and the ones she's only met online. Alarcon is happy to be back in the classroom, where she can learn more comfortably than at home. And despite all the challenges she faced, Alarcon managed to keep her grades up.
"While I struggled on virtual, I love the teachers so much that I don't want to disappoint them in any way," Alarcon said. "I've been trying my hardest, regardless of the circumstances."