Paul L. Dunbar Learning Center implemented a military-like program where every student can strive to become a campus role-model and earn their stripes.
SLAC – which stands for service, leadership, academics and courage – teaches accountability and discipline to every student at the school through a performance-based rank structure and introduces the students to various career choices.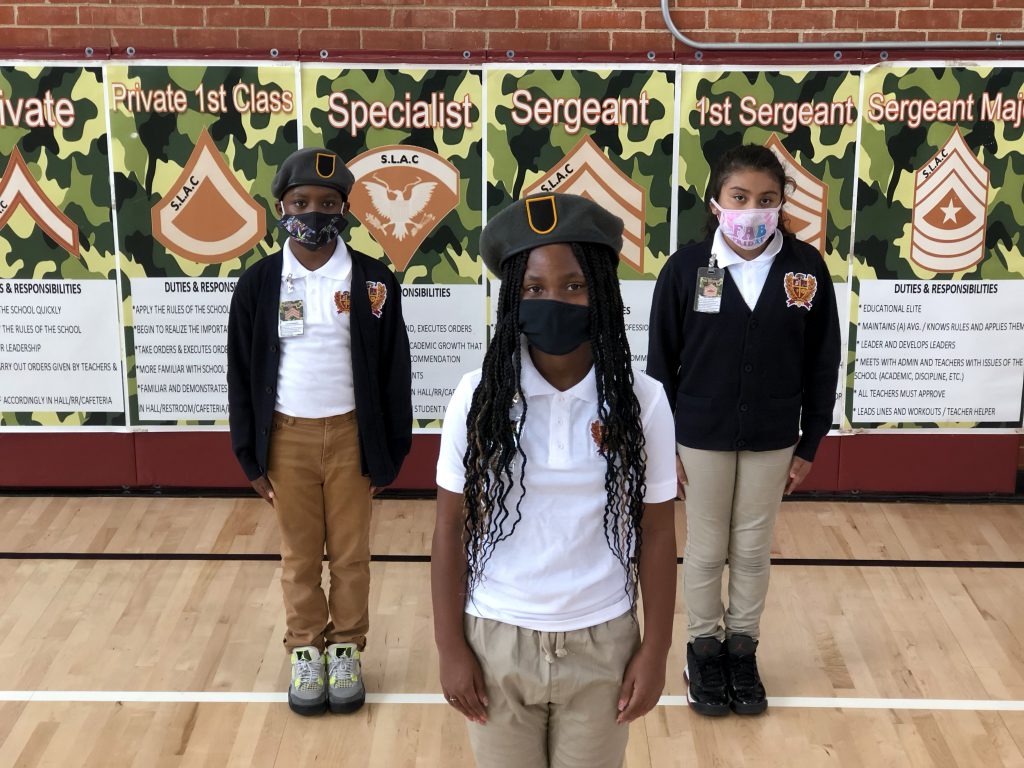 "I believe that the SLAC Program has decreased the amount of referrals and suspensions in our campus, and also gives recognition to the students who are doing good," Myles said.
All Dunbar students, from kindergarten through fifth grade, wear a badge with a rank that reflects their behavior and academic performance. Teachers make student rank recommendations to Teno Myles, the coach at Dunbar Learning Center who manages the program and sees every single student during PE every week.
Students also chose a junior occupation such as entrepreneur, attorney, nurse, doctor, fire fighter and police. They are paired with teachers who help them learn about their fields of choice. During PE, they learn basic drill commands like marching and facing movements.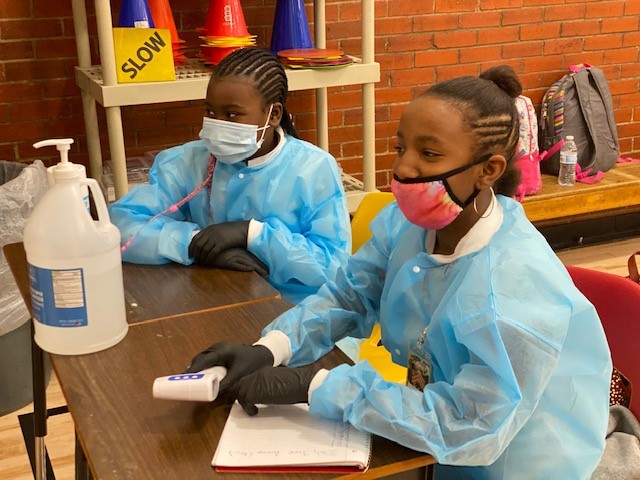 "To make it to Sergeant, I did good in my classes and I tried and tried and never gave up, and I'm still progressing in order to reach Sergeant Major," said Cedric Collins, a fifth-grade student. "If I went to talk to a first-grade student about this program, I would tell them to always be nice, and to always complete their assignments on time and that they're supposed to keep doing good in school. That's how they get higher ranks and inspire others."
How did it come into effect?
Myles put into effect the SLAC Program in 2017 with the purpose of adding a campus-wide disciplinary structure.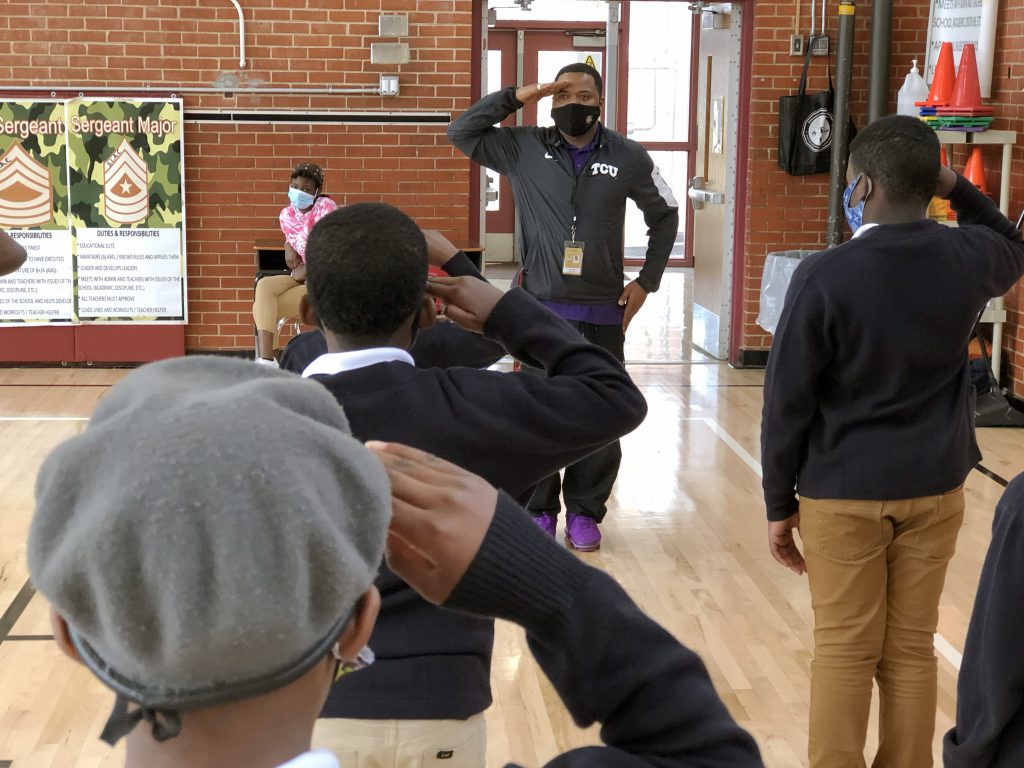 He studied psychology in TCU and joined the U.S. Army in 2010 and had a medical discharge. Myles experienced that the discipline, skills and values he learned in the army transfer well into the workforce and wanted to share this universal skillset with his students.
"The mission of the SLAC Program is to improve student behavior while building character and confidence through individual and group learning activities and experiences that teach discipline, accountability, and leadership while developing youth leaders who serve as influences and role models for their peers, school, family and community," he wrote on a proposal.