With a student population that speaks more than 40 different languages and comes from across the world, Sam Tasby Middle School Principal Audrey de la Cruz worries every day about the long-term learning effects the pandemic could have on her students.
Many students come into Tasby from across the globe needing to learn the English language. De la Cruz said the learning difficulties caused by the pandemic since last spring, added to the challenges her students already face, make her worry about how her students can catch up after the pandemic ends.
But one possibility gives her hope: a Dallas ISD proposal to provide more learning time for those who need it the most. After getting feedback from more than 10,000 stakeholders, including teachers and campus leaders, and engaging in multiple virtual community meetings, Dallas ISD is proposing three calendar models that would provide more learning time for those who need it the most.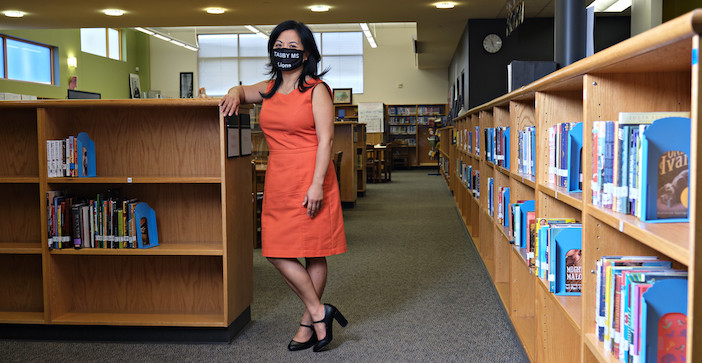 Under one of the proposed calendars that require board approval, certain schools like Tasby could adopt an intersession calendar and start the school year earlier and end later. The calendar would allow for more learning and enrichment for certain students on the additional days.
De la Cruz said an intersession calendar would let teachers immediately intervene if they see a student falling behind.
"We need serious action because these kids could fall too far behind to ever be able to catch up," de la Cruz said. "We have to make up for lost time in getting our students the foundational pieces they need for lifelong success."
In addition to a potential intersession calendar for elementary and middle schools in up to 11 feeder patterns, up to nine schools are being considered for a School Day Redesign. Under this calendar, the school would have an earlier start and later end date, with a total of 23 additional days for all students and teachers at participating schools.
Dallas ISD is hosting a TeleTown Hall meeting on Jan. 21 at 6:30 p.m. so families can learn more about the district's efforts to mitigate learning loss. Dallas ISD families will receive a call to participate, but if they want to make sure they are on the call list, register here. Registration ends at 3 p.m. on Jan. 21.
The Dallas ISD Board of Trustees are scheduled to vote on the three proposed calendars during their Jan. 28 meeting.