Akash Patel, the founder at Happy World Foundation Inc. and Spanish teacher at Ignite Middle School , is one of 30 literacy leaders named to the International Literacy Association's (ILA) 2021 30 Under 30 list. The global list celebrates rising innovators, disruptors and visionaries in the literacy field.
The 29-year-old  was recognized for his work promoting global citizenship in schools and communities worldwide. Realizing most of his students had never been out of the United States, Patel—who speaks six languages and has traveled to more than 50 countries—sought to bring the outside world to his students by turning to technology. He tapped into his global network, eventually mobilizing more than 1,000 volunteers from 150 countries to participate in "mystery hangouts" and enable students to learn from speakers across the world. This Global Connect database has been used by more than 40,000 teachers.
This turned into the Happy World Foundation, a global citizenship nonprofit that connects educators around the world. Happy World has also dedicated more than $100,000 to communities worldwide and made service learning trips abroad possible for numerous students.
"We have the extraordinary chance to use the internet to connect our scholars with new friends around the world," said Patel, who was recently elected to the United Nations Association of the United States' National Council. "These live connections are a powerful way to promote understanding in the hearts and minds of our next generation."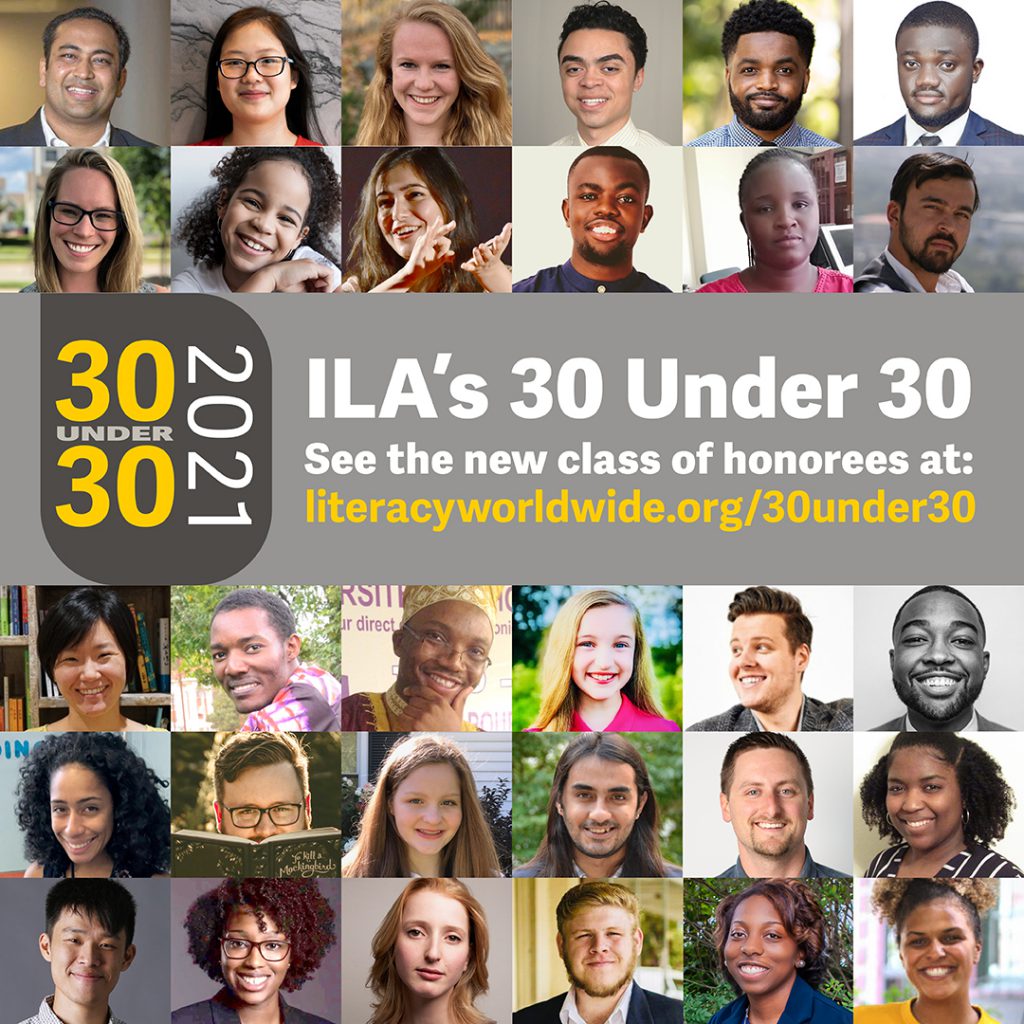 Representing 12 countries, this year's list of honorees includes educators, nonprofit leaders, authors, volunteers, researchers and social entrepreneurs.
"The start of 2021 is filled with much promise thanks to the work of this year's class of honorees," said ILA Executive Director Marcie Craig Post. "Their work—whether it's research on multicultural literacy, helping young students find the power of their voice or dismantling systems of oppression in education—is impacting the lives of countless individuals and communities. Not only do these emerging leaders share in our mission of literacy for all, but also they are helping to ensure that the post-COVID era, when we get there, will be grounded in equity for all."
Patel joins a growing cohort of leaders. Past honorees include Gerald Dessus, social justice teacher and curriculum developer in Pennsylvania; Shiza Shahid, cofounder of the Malala Fund; Allister Chang, founder of Civic Suds; and Freshta Karim, founder of mobile library Charmaghz in Afghanistan.
ILA's 30 Under 30 honorees are featured in the January/February 2021 issue of Literacy Today, ILA's bimonthly magazine, which published today. To view the Literacy Today feature and read more about the honorees' accomplishments, visit literacyworldwide.org/30under30.