CityLab High School is currently accepting applications for the 2021-2022 school year. Visit www.dallasisd.org/applycitylab to learn more.
When CityLab High School sophomore Stephanie Jimenez moved to the United States just two years ago, she only knew one word of English.
Jimenez was determined to get the education she wanted and, after visiting a number of schools, enrolled in CityLab, a Dallas ISD transformation school. In just two years, Jimenez has not only learned English thanks to bilingual classmates and teachers who helped her learn at her own pace, the school has nurtured her passion for art.
"CityLab is in an amazing building, filled with amazing people and so much talent," Jimenez said. "CityLab inspires me every day."
Located in Downtown Dallas, CityLab offers students a unique high school experience with its open-concept classroom layout and vision for students to use the city itself as a classroom. Programs of study include architecture, environmental science and urban and regional planning.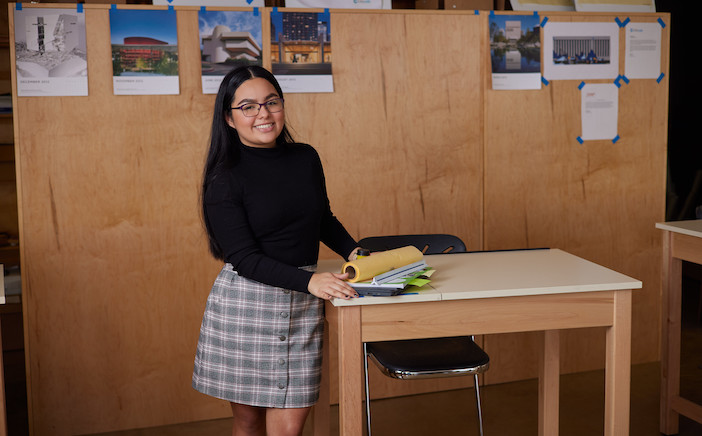 Jimenez has opted for virtual learning during the pandemic, and, despite the challenges that come with virtual learning, she still raves about her teachers.
"My teachers really take the time to explain our virtual lessons," she shared. "They search for pictures and examples and extra practices so we can keep learning."
Jimenez looks forward to returning to in-person classes and is thankful to attend a school where much of her learning comes from exploring the city and outside world. Looking forward, Jimenez plans to pursue a career in urban planning while finding time for her newfound passion for art.
"CityLab is like a family," Jimenez said. "It's there to help you find a career, to help you find the perfect college, so you can really know what you want in the future."