The new Hybrid Future School is now accepting applications for students entering 4th, 5th and 6th grade next school year.  Families can apply by visiting www.dallasisd.org/choosedallasisd and filling out the online application.
Dallas ISD is launching a first-of-its-kind public school option for families in Dallas: a new hybrid school where students do part of their learning remotely and part of their learning on campus.
The Hybrid Future School is opening in Fall 2021 and will start by offering a creative and flexible learning environment for students in grades 4 through 6. Additional grade levels will be offered in future years.
"This school year has given us the opportunity to reimagine the school experience," said Angie Gaylord, deputy chief of the Office of Transformation and Innovation. "While we know many students and families prefer the traditional learning environment, we have seen how some students thrive in a blended learning model. This is part of the district's larger mission to a provide best-fit school for every student."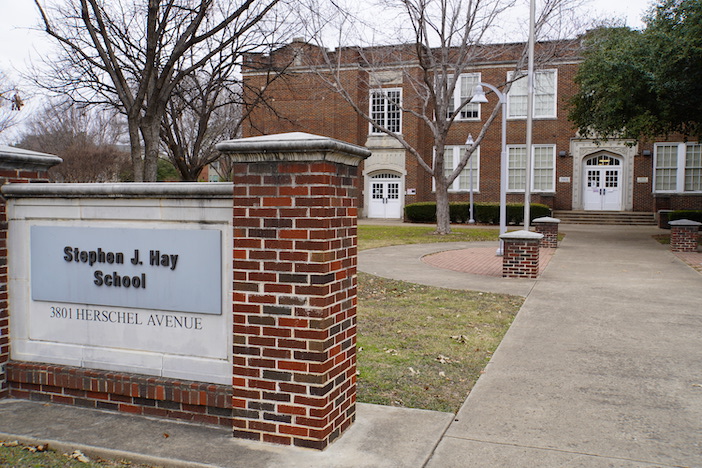 How will the Hybrid School work?
Students will attend classes in the school building twice a week and engage in remote learning three days a week. School staff will partner with families to provide direction, encouragement, accountability, and curriculum, including weekly assignments and comprehensive assistance for students preparing for college.
While on campus, scholars will problem solve and create in small groups. Students will design projects based on their own unique interests and needs while developing and demonstrating competencies. During remote learning, scholars will have pacing flexibility and engage in discussion boards, blogs, and pre-recorded webinars and lectures.
Olga Romero, who currently leads the Lenore Kirk Hall Personalized Learning Academy at Oak Cliff, will serve as principal at the Hybrid Future School. 
To apply, visit www.dallasisd.org/choosedallasisd.