A $20 million investment by Dallas ISD will allow the district to deploy iPads to approximately 46,000 students in pre-K through 2nd grade and Chromebooks for 14,000 students in grades 3–5 prior to the start of school on Sept. 8.
The Dallas ISD Technology Department will host technology deployment events at each elementary school campus in the weeks leading up to the start of school (see the schedule of deployment events for every elementary school). Parents will receive a backpack of supplies for each student. Inside that backpack will be the assigned computing device, charger, earbuds, a mobile Internet hotspot if the student doesn't have access to the Internet at home, and basic instructions in both English and Spanish for logging in and how to obtain technical support.
"We will finally realize our vision of providing one-to-one technology for every Dallas ISD student," said Dallas ISD Chief Technology Officer Jack Kelanic. "The computer and home Internet access are foundational tools to help ensure every student is successful this school year."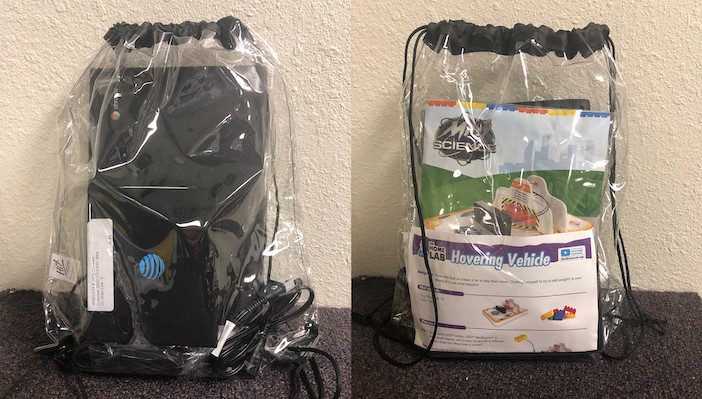 The Texas Education Agency, the branch of the state government responsible for public education, recently announced a bulk technology purchase program, as well as reimbursements for districts spending on these types of investments using limited one-time CARES Act funding. Dallas ISD could potentially receive. approximately $10 million in reimbursement for technology expenses.
Connectivity
On top of these new computers for 60,000 students, Dallas ISD will distribute more mobile Internet hotspots for students in need of home internet access. The district provided more than 20,000 mobile hotspots and cellular-enabled devices that guarantee home Internet access to secondary students.
The Dallas Education Foundation–the nonprofit and philanthropic arm of Dallas ISD– and 1Million Project Foundation have provided funds and grants to purchase mobile Internet hotspots and help close the digital divide.
"We were already heading in this direction of providing home Internet access, but now our work is urgent," Kelanic said. "We've compressed a year's work of technology rollout into three weeks. The challenge is ensuring we reach everyone."
Any parent or guardian of a Dallas ISD student needing home Internet access can request a mobile Internet hotspot multiple ways:
Call the IT Service Desk directly at 972-925-5630
Fill out this online request form
Let your campus administrator know when registering your student for school
Each Dallas ISD secondary student should already have been provided a computing device and, if requested, a mobile Internet hotspot. For secondary students who are new to the district–or need their device repaired or replaced–the district will hold events prior to the start of school to assist.