Estudiantes de Trinidad "Trini" Garza Early College High School at Mountain View publicaron un libro sobre el COVID-19, el racismo y las dificultades que han vivido.
La obra, titulada "Faceless: Untold Side Effects of Culture, Race & COVID-19" ("Sin Rostro: Los Efectos Secundarios Culturales y Raciales Nunca Contados del COVID-19", en Español)", es una colección de casi 80 historias, poemas y relatos de estudiantes de cursos de historia mexicoamericana y afroamericana en Trini Garza.
"No queremos que solo se queden con cómo pasamos la cuarentena, sino también con nuestra determinación a hablar sobre nuestras experiencias de manera que la realidad sea un poco mejor durante la cuarentena", dice el libro. "Este libro es más que un simple proyecto asignado en clase; es un escape creativo en el que podemos utilizar nuestra voz y expresar nuestros pensamientos más profundos mientras el mundo está en caos".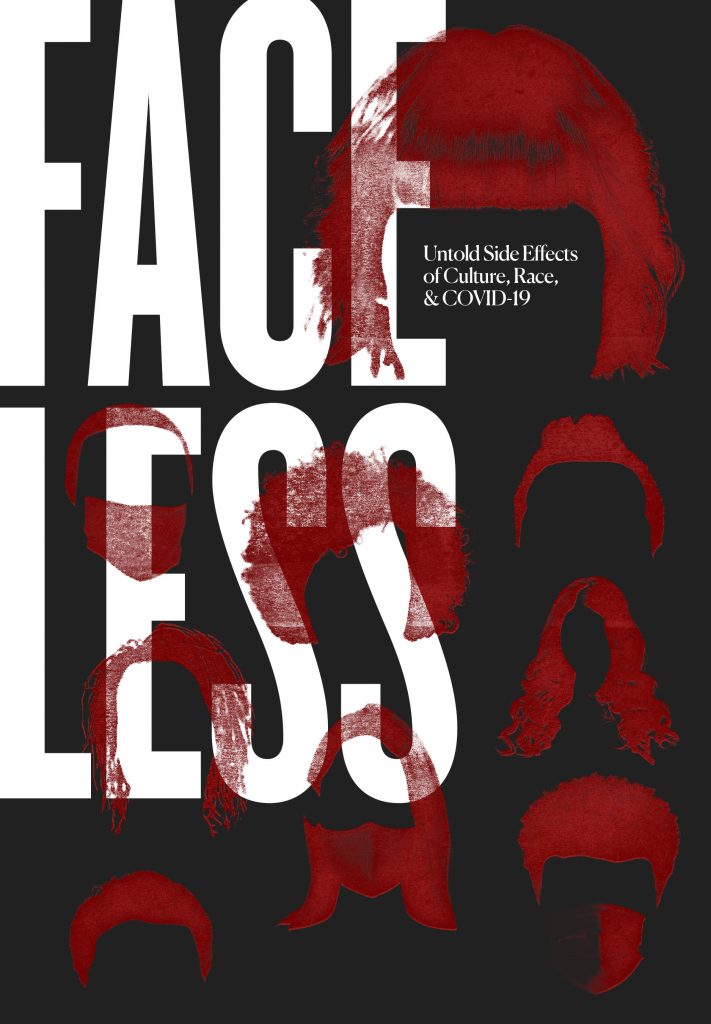 Esta antología es fruto de la colaboración entre los maestros de estudios étnicos de Trini Garza, el 826 Dallas Project, la Universidad de Texas en Dallas y otras organizaciones educativas locales.
En noviembre, una delegación de maestros y estudiantes viajó al Capitolio en Austin para mostrar su apoyo a la implementación a nivel estatal del curso de estudios afroamericanos de Dallas ISD.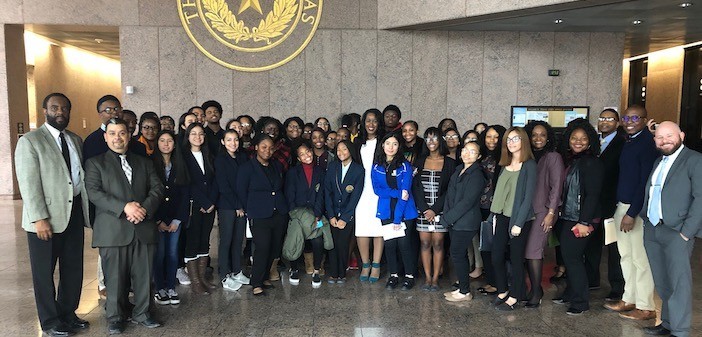 "La educación es un esfuerzo mutuo", dijo Hernández. "Como educadores, podemos aprender muchísimo más de nuestros estudiantes si les damos la oportunidad de expresar sus voces, historias y sentimientos en un ambiente educativo seguro".
"Este proyecto da voz a una generación resiliente que está viviendo un momento sin precedentes. Sus palabras tienen raíz en sus experiencias relacionadas con el racismo, la cultura y la pandemia", agregó.
826 National es una organización sin fines de lucro que ayuda a los jóvenes a canalizar su creatividad, explorar su identidad y abogar por sí mismos y su comunidad mediante la escritura. Esta organización gestiona una amplia red de capítulos que conectan a los jóvenes escritores con voluntarios y editoriales.
Faceless es el primer libro de 826 Dallas Project. Este nuevo capítulo en Dallas realizó dos talleres exitosos en los que los estudiantes trabajaron individualmente con tutores voluntarios para escribir ensayos requeridos por universidades. Estos talleres beneficiaron a 114 estudiantes de 6 preparatorias con el apoyo de más de 50 voluntarios, según su sitio web.
Faceless: Untold Side Effects of Culture, Race, & COVID-19 está disponible en la tienda en línea de 826 National a un costo de $18.00.