Two fifth-grade students put together more than 200 packages of essential items and donated them to teens who are facing homelessness.
(Click aquí para leer la historia en Español)
Penelope Roeschley and Tah'kiyah Cotton from Preston Hollow Elementary set out to help some of Dallas ISD's most vulnerable students as part of a school project.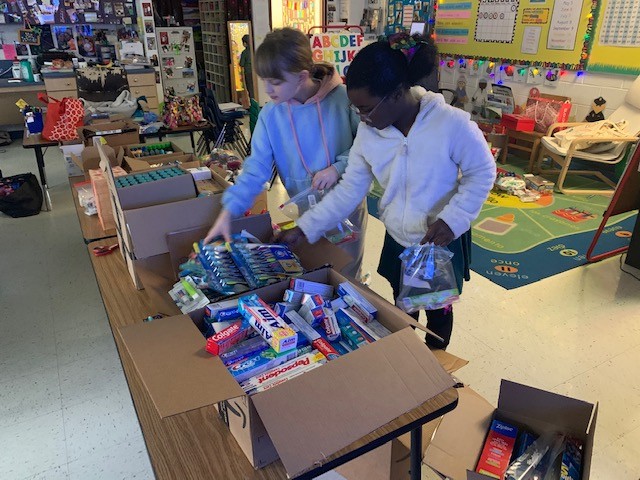 Fifth-grade students at Preston Hollow work on their IB Exhibition Project every year. They learn about issues that impact communities at a local and global level and are encouraged to take action. After seeing people who were living without a roof over their head, the students felt compelled to do something.
"I feel sad when I see people on the street asking for money or food," Roeschley said. "Most people don't give them anything, so I wanted to do something to help."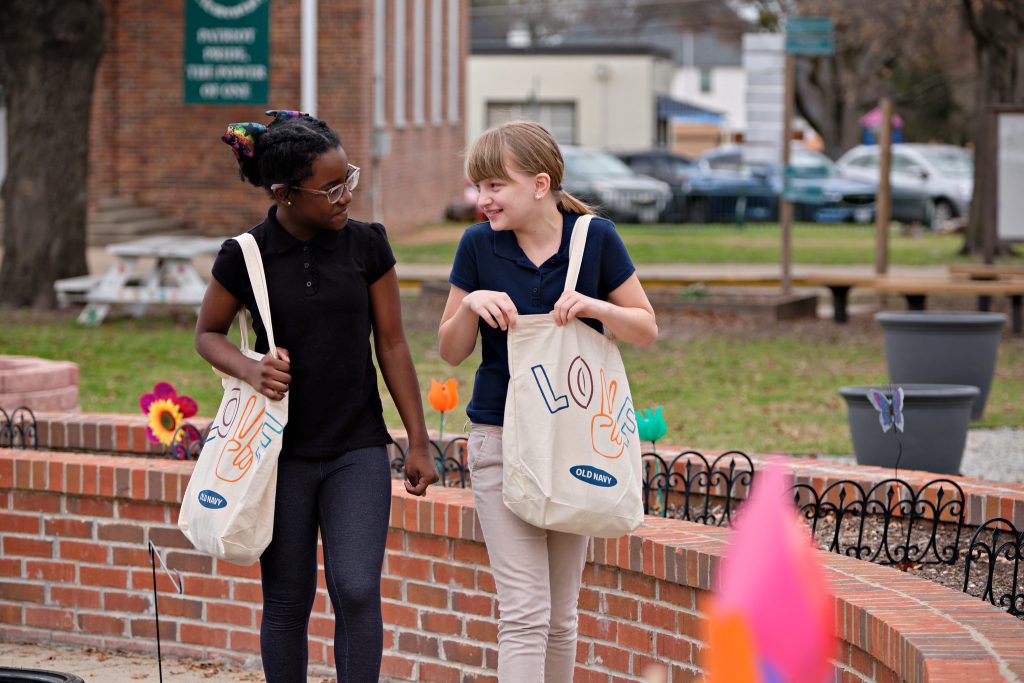 Penelope and Tah'kiyah interviewed several district officials and trustees to learn more about homelessness in Dallas ISD.
"We have kids who go to our schools and are facing homeless," said Amanda Grimm, who teaches fifth-grade Preston Hollow Elementary. "The more the students researched homelessness, the more they realized that this issue impacts all sorts of students."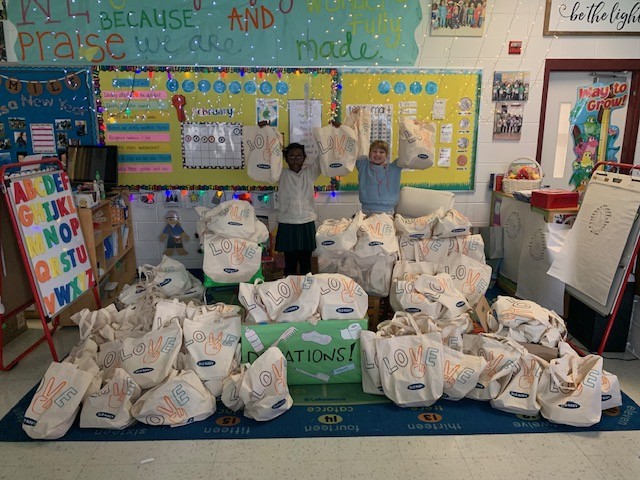 The students shared flyers and a video in their community that inspired people to donate. Their original goal was to put together 100 bags of socks, toiletries and other essentials. However, the overwhelming support led to the creation of 225 packages.
The bags went to Preston Hollow Elementary, Francisco "Pancho" Medrano Middle School, Benjamin Franklin Exploratory Academy and four high schools: Hillcrest, North Dallas, Thomas Jefferson and W.T. White. School counselors received the packages, which were given in private to students in need.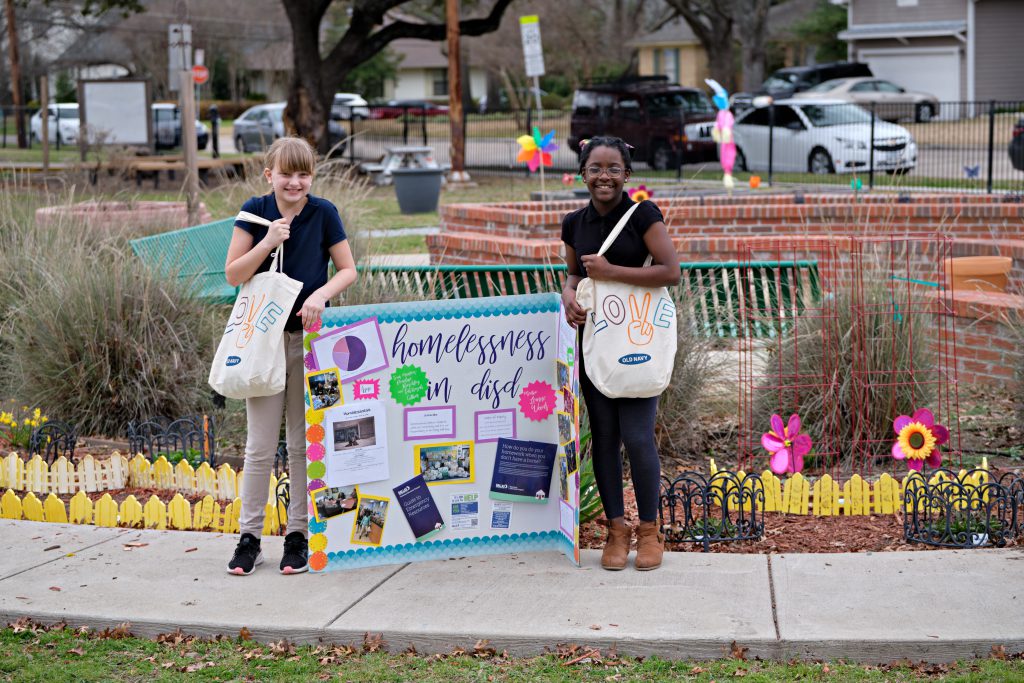 "Giving and making the bags was the most fun because it helped make others happy," Cotton said. "I wanted to help because I know people who have dealt with homelessness and have had to stay with family until they found a home."