Oscar Gonzalez can still recall the name of the fourth-grade teacher who inspired him to follow in her footsteps.
Gonzalez is a sophomore in the W.T. White High School P-TECH Education Pathway program. He enrolled in this program two years ago and has already decided to pursue a career as an elementary school teacher.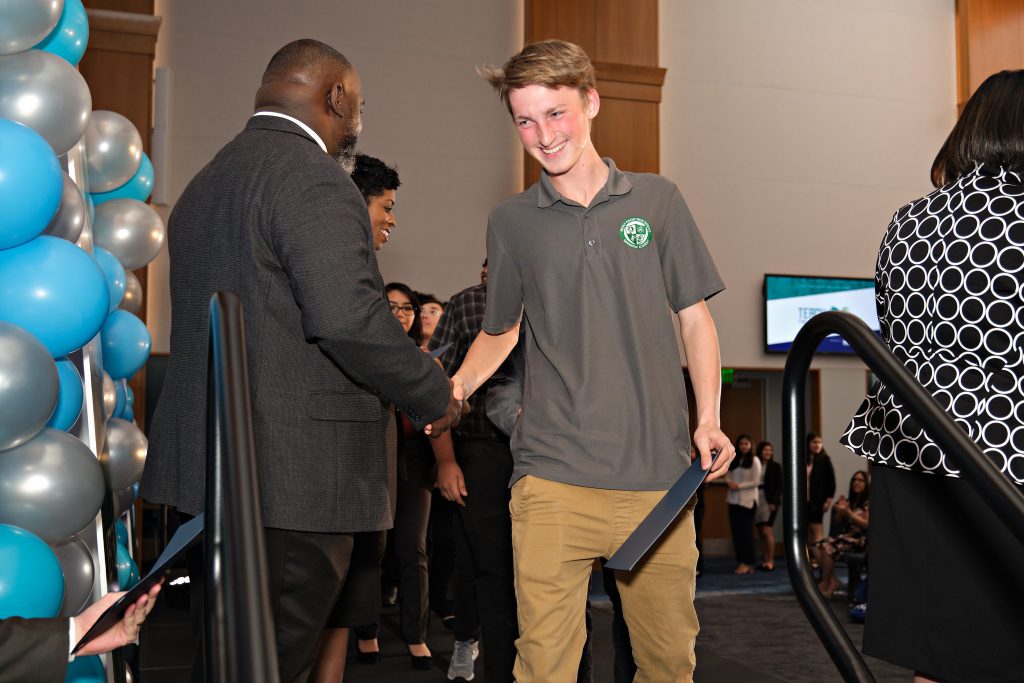 On Thursday, he took a big step toward reaching his dream by signing a letter of intent to return to Dallas ISD and work as a teacher after he earns a bachelor's degree.
"I always struggled in math, and Mrs. Cortez, my fourth-grade teacher, sat down and taught me different ways of solving different problems," he said. "I had great teachers growing up and they motivated me. I saw the support they gave me, and I want to do the same for children as well."
Gonzalez was among almost 200 students enrolled in a Dallas ISD P-TECH or Early College High School Education Pathway program who signed a letter of intent at the March 5 ceremony held at the University of North Texas at Dallas.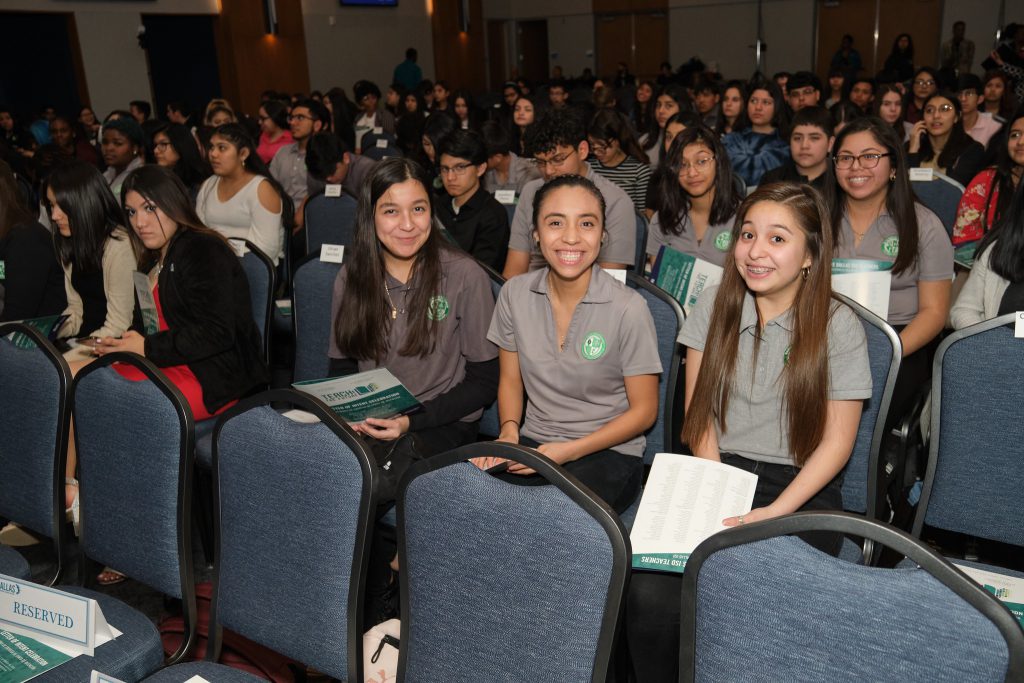 Dallas ISD, in partnership with the district's Human Capital Management department (HCM), offers graduates of the district's Education Pathway a Letter of Intent inviting them to join the district as a teacher after they fulfill the necessary requirements to become a certified teacher.
"Today you're walking away with a job offer. Right now, while you're in high school, you're guaranteed a job to come back and teach in our schools," said Deputy Chief of HCM John Vega during the ceremony. "Congratulations to you!"
Through Dallas ISD's ECHS and P-TECH programs, students can earn up to 60 hours of college credit–or an associate degree–tuition free while still in high school.
Among the speakers were UNT Dallas President Bob Mong and Dallas ISD Superintendent Michael Hinojosa.
During his speech, Hinojosa shared a story from when he was first hired as Dallas ISD superintendent. He explained that there were 1,700 classrooms that needed bilingual-certified teachers. The school district had to look for bilingual educators in Puerto Rico, Mexico and Spain who could fill that need.
"Because of these programs that you're in, now all we're going to have to do is go to Oak Cliff, Pleasant Grove, East Dallas and Northwest Dallas to find quality teachers," Hinojosa said. "We don't have to travel all over the world to find people who know our culture, know our kids, know our community, to help our students be successful. Now we have the infrastructure and we're going to help you be successful."
Samuel Cervantes is a sophomore in the Bryan Adams High School P-TECH Education Pathway who wants to become a high school English teacher. His parents, Marilyn and Gabino Cervantes, went to the ceremony to cheer him on.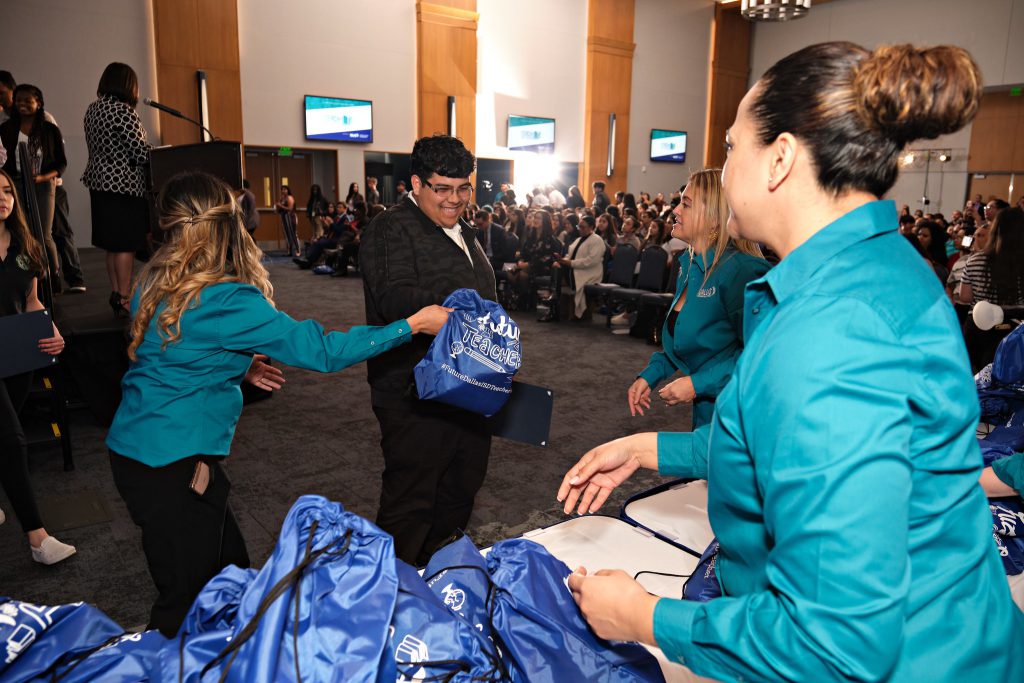 "We're very thankful for all the opportunities that Dallas ISD offers. They're supporting him so that he can start his career early," Marilyn said. "We didn't have these opportunities growing up, and we're proud that our son is engaged and is taking advantage of all that the district offers."