Los directores más eficaces de Dallas ISD fueron reconocidos por su labor y apoyo a los estudiantes y las escuelas durante una celebración especial el martes por la noche. Haga clic para ver las fotos del evento.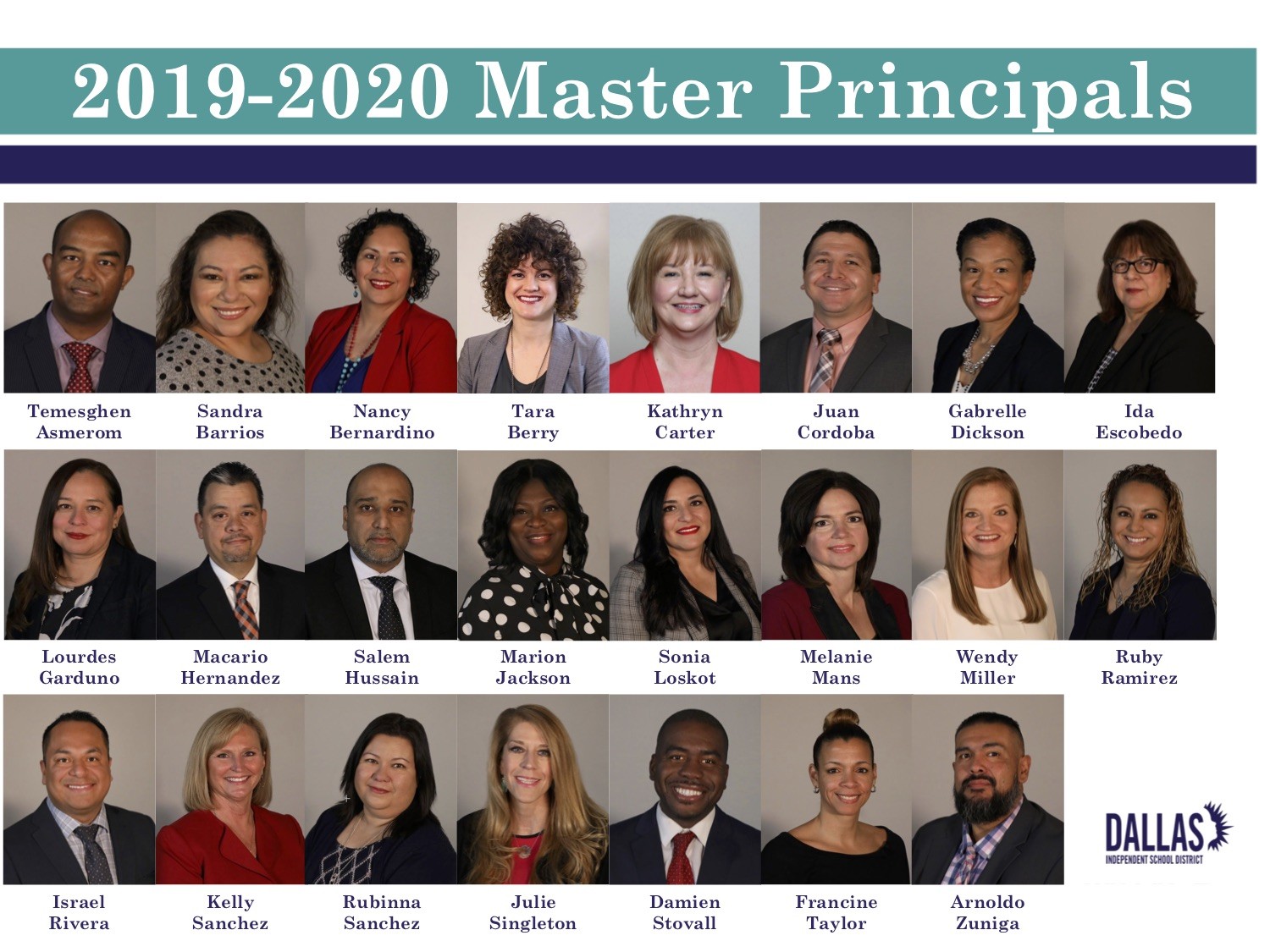 Como parte de un esfuerzo continuo de identificar y reconocer a los mejores educadores y líderes escolares, y con la ayuda de Theory of Action, Dallas ISD volvió a lanzar el programa Master Principals el pasado año escolar. Este programa estuvo en vigor durante el primer término del superintendente Michael Hinojosa.
Durante la celebración del 3 de marzo que se realizó en el Dallas Arboretum, el superintendente Hinojosa, Brian Lusk, jefe de Iniciativas Estratégicas y Stephanie Elizalde, jefa de Liderazgo Escolar, expresaron su agradecimiento a los directores por su constante esfuerzo. La orquesta de jazz de Sunset High School, dirigida por Rametria Smith, amenizó la ceremonia con música en vivo; Jasmin Barnes, directora de composición y estudio vocal de jazz en Booker T. Washington High School for the Visual and Performing Arts, cantó un tema; y los estudiantes de diseño floral de Skyline High School hicieron los centros de mesa que adornaron las mesas.