After only winning one in-district game in the 2018 season, the Skyline High School Boys Baseball Team in 2019 made the playoffs for the first time in 11 years.
Now as the 2020 season gets underway, the team is traveling to Corpus Christie this weekend to play against some of the state's best baseball teams in the Mira's Sports and More South Texas Baseball Classic. The tournament will give the players and team more statewide exposure and experience facing top-level teams.
"As the largest school in Dallas ISD, we take it upon ourselves to go out and perform at a high level and proudly represent this district and our campus," Skyline Baseball Coach Steve Robinson said. "We believe that in between the white lines of the baseball field, we can compete with anyone."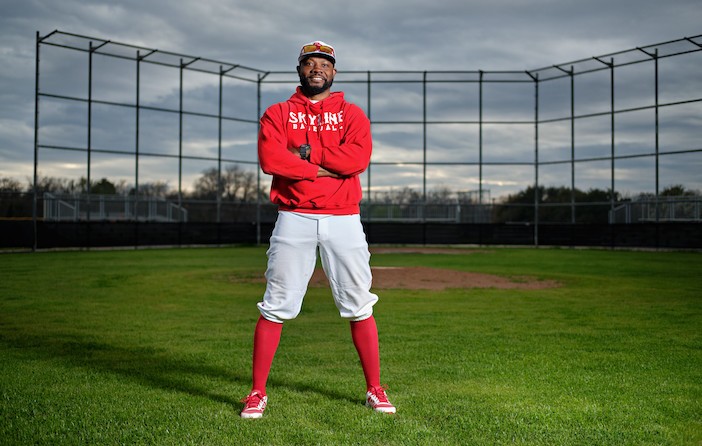 This season marks the fifth year for Robinson as Skyline's head coach. He said going from one of the district's worst baseball teams to a playoff contender reflects the character of the players and them buying into the team's process for winning.
"What I love about this group is they are a tough bunch that is dedicated to baseball on and off the field," Robinson said. "That's what makes them such great student-athletes."
Senior Romeo Rodriguez credits the team's growth to the outstanding chemistry among the players.
"The players on the team are my brothers," he said. "It really is more like a family than a team."