Students at W.W. Bushman Elementary School looked on in amazement as a dairy farm instructor demonstrated how to milk a cow.
The activity was part of Dallas ISD's celebration of National School Breakfast Week, which recognizes the importance of starting a day with a healthy meal. The dairy farmer also described how milk goes from the farm to consumer and answered a variety of questions from students.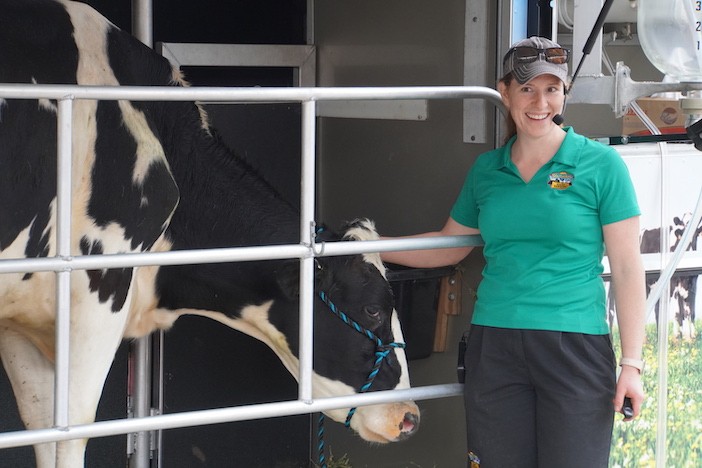 The Dallas ISD Food and Child Nutrition Services Department is hosting a variety of events to celebrate National School Breakfast Week. On March 6, students and staff can order the Galaxy Parfait during lunch in school cafeterias across the district.
Meanwhile, elementary schools are participating in a "Breakfast Alien Art Contest" that encourages students to use their imagination and art skills to illustrate their own "Breakfast Alien." This year's Breakfast Week theme is "Breakfast out of this world."