The Dallas ISD African American Read-In provided families with a great time on Feb. 22!
The Racial Equity Office (REO) hosted this cultural event in collaboration with three Dallas ISD trustees. The 2020 African American Read-In took place at Justin F. Kimball High School.
Each student received a free bag of books to build their home library, and school bus transportation and lunch were provided for elementary school students. The books were a variety of reading level appropriate stories featuring African-American characters, writers, themes, as well as other children favorites.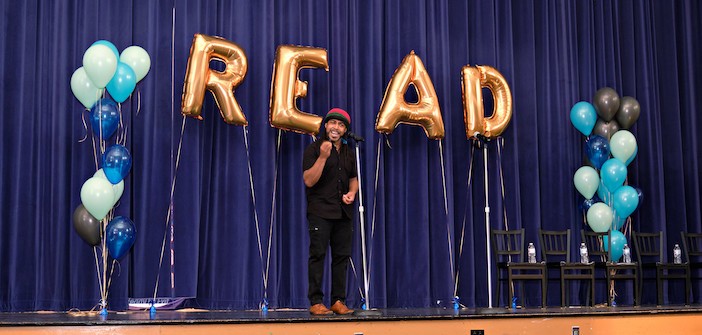 Alejandro Pérez, Jr., life coach and teaching artist for Big Thought's Creative Solutions, was the event's keynote speaker.
"Thank you to our hosting trustees, KPMG as our book donors, Dallas ISD departments, Big Thought and outside organizations that worked with us to help bring this event to life," said Monique Jones, REO parent and community engagement coordinator.
The African American Read-In Day is an annual Dallas ISD tradition. During the month of February, several schools, churches, libraries and bookstores across the nation organize similar events. This is part of a national initiative to make literacy a significant part of Black History Month.