Joseph Contreras is a Lead Dyslexia Evaluator who has partnered with parents and professionals in Dallas ISD for over 18 years to identify students with dyslexia and help them find success.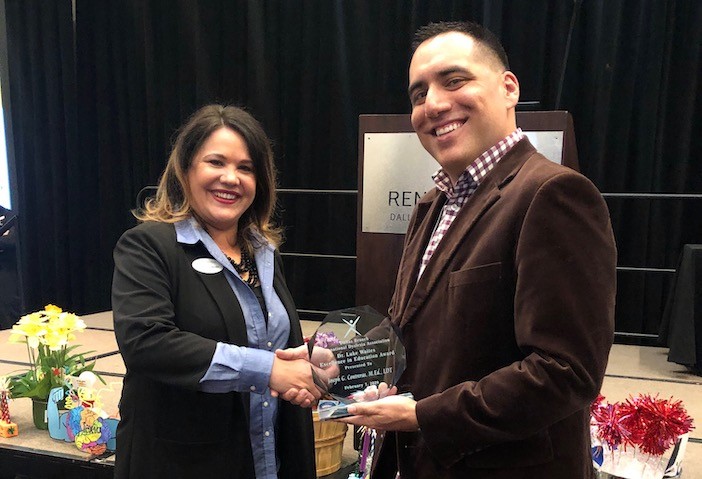 For his great work, the Dallas International Dyslexia Association chose Contreras to receive the 2020 Excellence in Education Award. He was recently recognized at Dallas IDA's 2020 Regional Conference on Feb. 7.
The Excellence in Education Award is presented annually at Dallas IDA's regional conference to teachers or other professionals who demonstrate excellence in practice and a commitment to students with dyslexia and related differences. Individuals may be nominated by a colleague, student, parent, or other professional in the field. Nominations should be based on professional dedication, knowledge, skills, successes, achievements, school or community collaboration.