An inspiring speech from fifth-grader Colin Harris earned him first place in the annual Martin Luther King Jr. Oratory Competition.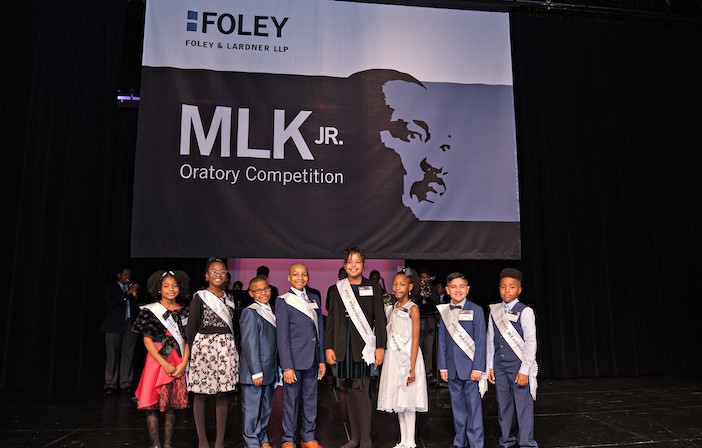 Harris, who attends J.P. Starks Math, Science and Technology Vanguard, competed alongside seven other outstanding fourth- and fifth-grade students at the Jan. 17 competition. The students shared their original speeches addressing a question: "What would Dr. King's vision be for America in 2020?"
The law firm Foley and Lardner designed the annual oratory competition to recognize and encourage the writing and oratory skills of elementary students. Established in Dallas in 1993 and Houston in 1997, the competition serves as a celebration of cultural diversity and opportunity to spotlight talented Dallas ISD students as they learn about and share Dr. King's legacy.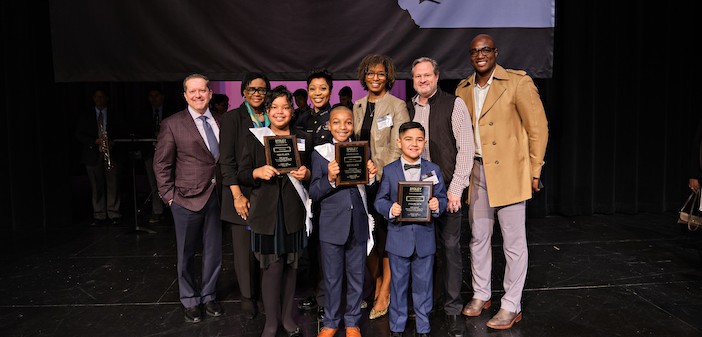 Alongside first-place winner Harris, these students topped the competition:
Second Place
Dominic Patermo, fourth-grade
Harry C. Withers Elementary School
Third Place
Jasira King, fifth-grade
William Brown Miller Elementary School
The Barack Obama Male Leadership Academy Jazz Band and David W. Carter High School choir wowed the audience with performances before and after the speeches.