Abitamim Bharmal is passionate about sharing his love for 3D printing with younger generations.
He's a 17-year-old senior who spent most of his summer earnings on upgrading the makerspaces and STEM labs at several Dallas ISD elementary schools.
Bharmal is a student at the School for the Talented and Gifted at Yvonne A. Ewell Townview Center. He's an aspiring mechanical engineer and a self-described 3D printing hobbyist.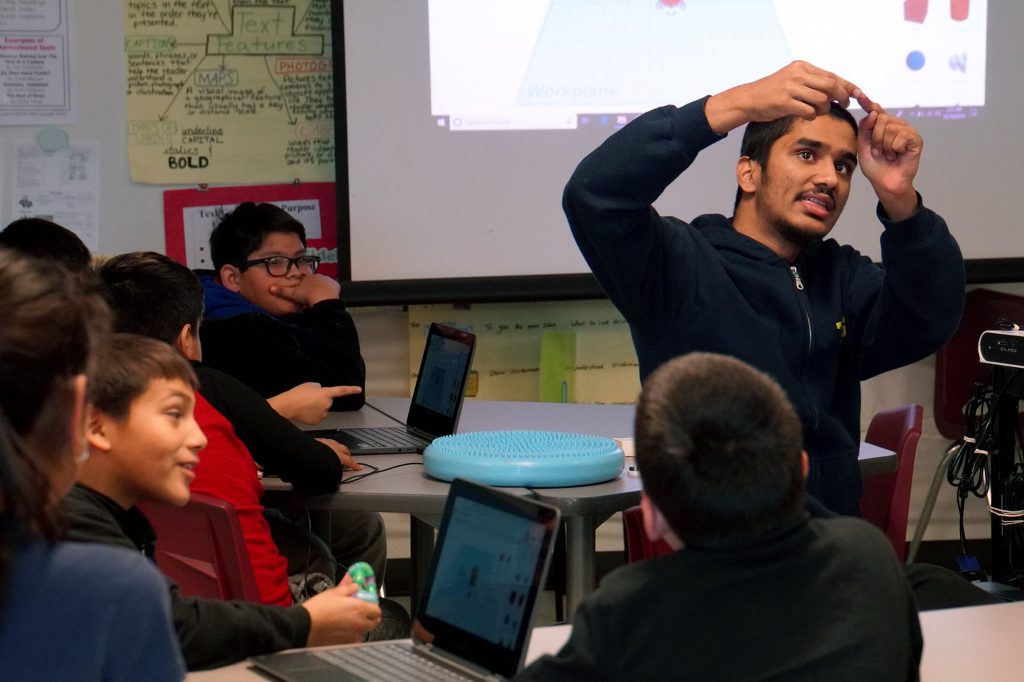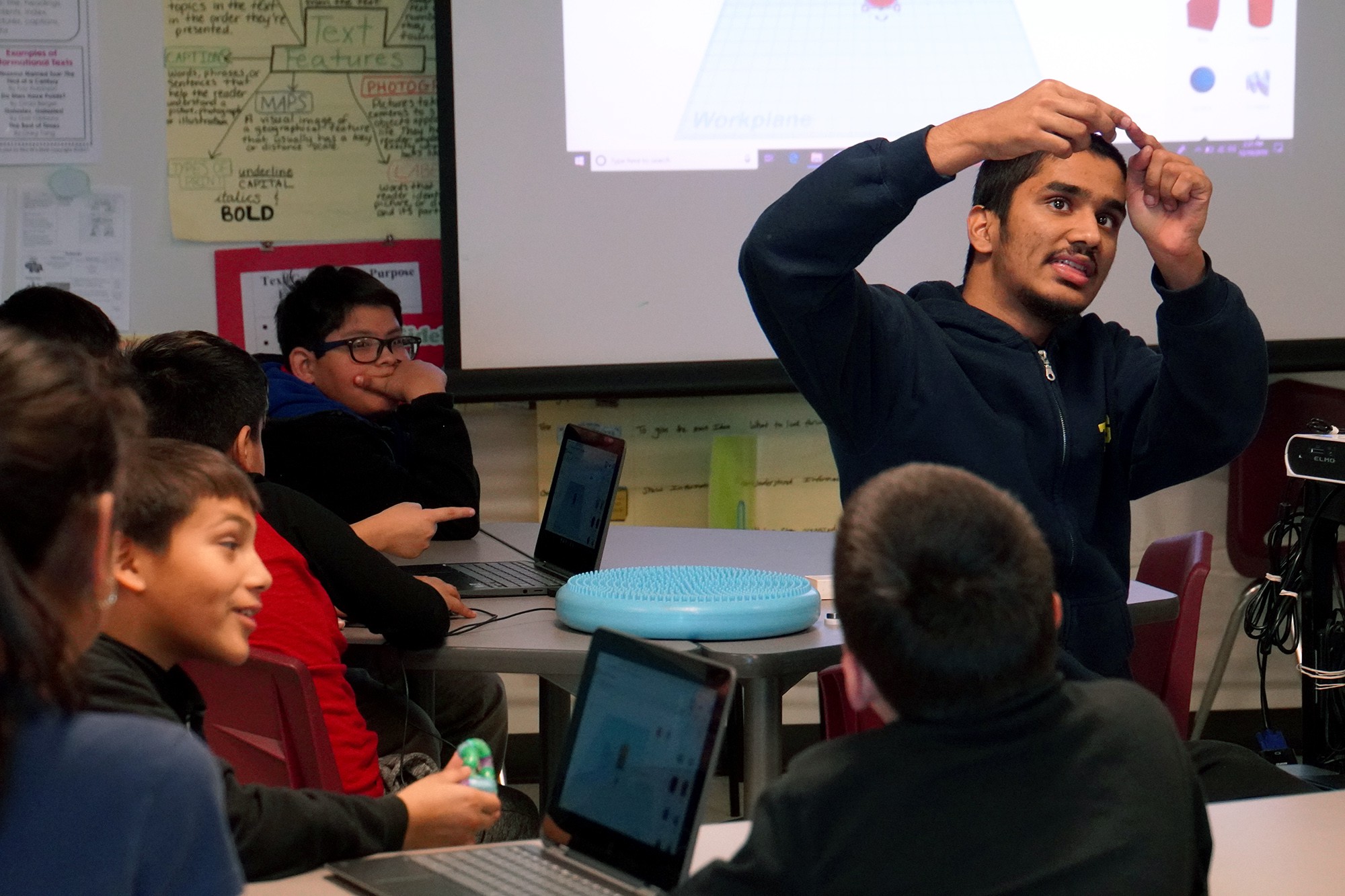 VIVA Railings hired him as a welder in the summer of 2018. This was Bharmal very first job, and he installed railing systems in stairwells and balconies. He then spent about $1,600 of his summer earnings to provide 3D printers for eight Dallas ISD campuses.
"I essentially burned through all the money that I earned during the summer," Bharmal said. "These students might not have access to this technology until college. And if they get access to 3D printing in elementary school, they'll actually start to dream, and think, and actually make things. And hopefully this will spark their interest in STEM and they'll pursue that in the future."
The student donated a 3D printer to each of the following elementary schools: Felix G. Botello, James Bowie, F.P. Caillet, Chapel Hill Preparatory, Cedar Crest, Tom C. Gooch, William Brown Miller and John F. Peeler.
He contacted the principal of each school and offered to donate equipment and to train their staff. In December, Bharmal hosted trainings with representatives of each school. He taught teachers how to assemble and maintain the printer, demonstrated how to print the final product, and showed them the free online resources to design.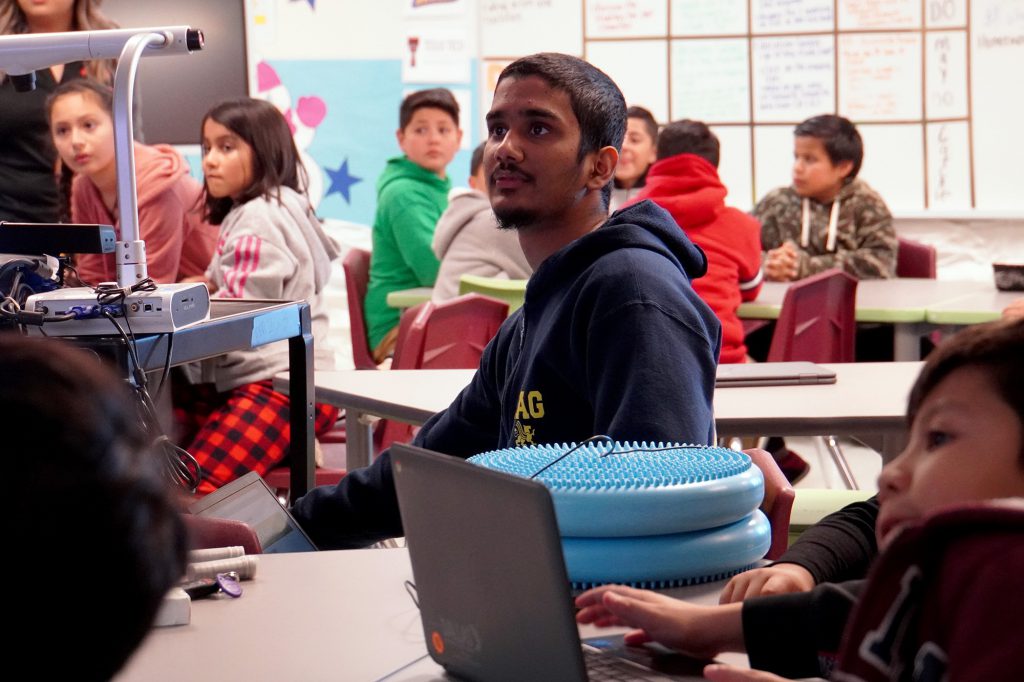 "When I first got into 3D printing, I regret that I didn't get into it sooner. I wish I'd gotten this opportunity much earlier. However, these printers were way more expensive when I was in elementary or middle school," Bharmal said. "I wish I had that opportunity at an early age. And when I saw my money, I realized that I didn't need anything. So I decided 'why not give other kids this opportunity that I wish I had?'.
His passion for 3D printing
Bharmal's interest in 3D printing started less than two years ago, when his mom enrolled him in the Dallas Makerspace in the Summer of 2018.
The Dallas Makerspace is a shared community workshop and laboratory located in Carrollton. Members have access to different tools and classes, such as wielding, woodshop, ceramics and 3D printing, among others. Bharmal wanted to master a little bit of everything, but immediately fell in love with 3D printing.
"I was mesmerized by (3D printing)," he said. "Like airplanes, there is a certain beauty of how it works. And as you watch the machine perform a task; I could sit and watch it move for hours, seeing it do its thing. That's how I got into this specific area."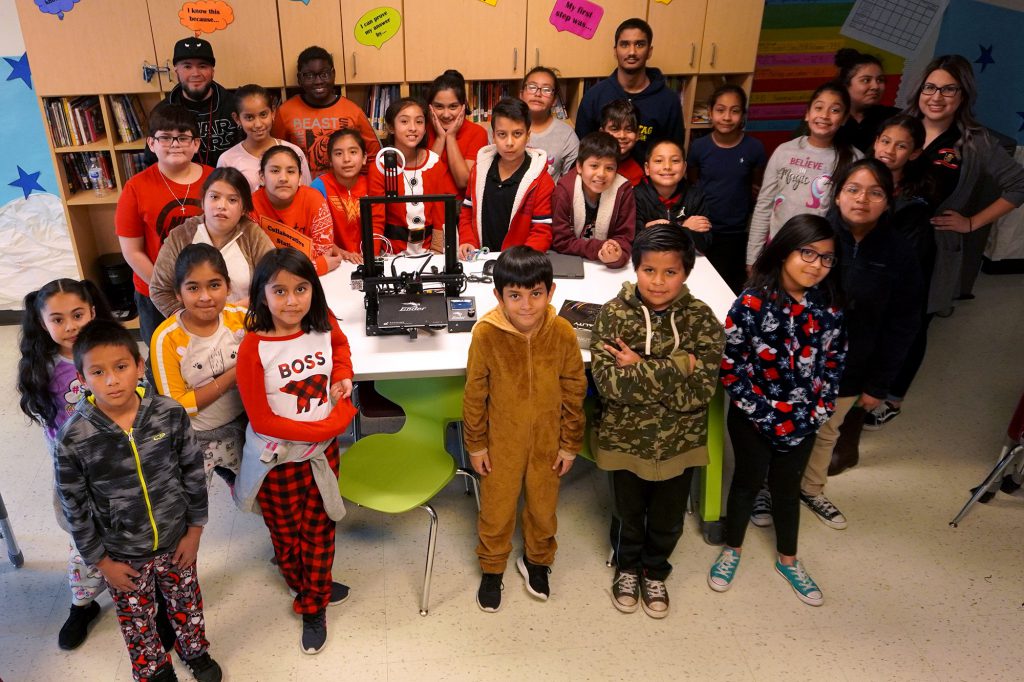 Currently, he owns three functioning 3D printers for his personal use. After school, he spends hours designing and printing his own projects, such as his own airplane models, or a motion-sensor device.
"For hobbyists like me, there aren't any restrictions or set requirements," Bharmal said. "It's all about what you can imagine and what you can afford. This opens a world of possibilities where you can engage your mind, and think, and dream, and create what you want, and make it yourself.
Wishing for more
The student hopes that his donation will spike an interest for STEM learning at the elementary school level. He's a first-hand witness of the educational value the technology offers. And he knows that 3D printing can help develop a student's critical thinking skills and expand his or her creativity.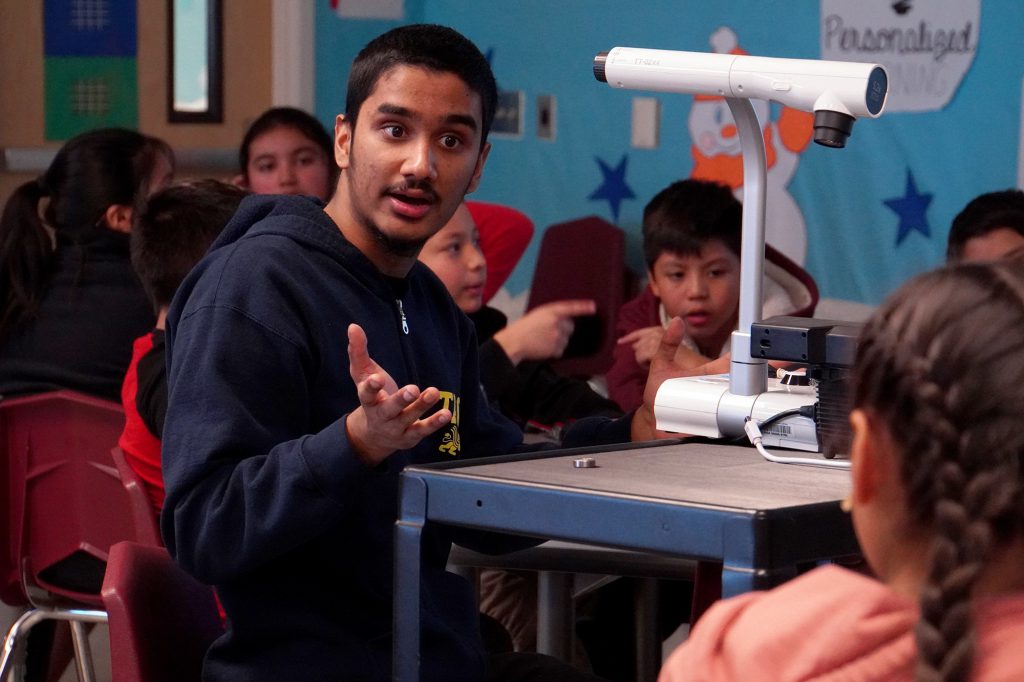 "Designing and making will help them with their independent building skills because they will have full control over what they want to make," he said. "They'll also learn the basics of design and engineering as they work through designing their own things. They'll learn what works and what doesn't work and will develop a strong foundation for their future."