Luego de visitar el orfanato del que fue adoptada de niña, Sanaya, estudiante de 12º grado en Booker T. Washington High School for the Visual and Performing Arts, encontró la inspiración para tener un impacto positivo en la vida de otros.
Con la ayuda de un amigo que estudia en The Hockaday School, Sanaya creó Songbirds of Service, un programa que infunde en los escolares de Dallas ISD un amor por la música y el canto.
"Cuando visité el orfanato, me identifiqué con los niños que aún estaban ahí", expresó Sanaya. "Supe que no podía regresar a casa luego de visitar el orfanato, y no hacer nada por ellos. Cantar siempre me ha hecho feliz, así que decidí crear Songbirds of Service para ayudar a los niños a sentir felicidad con música".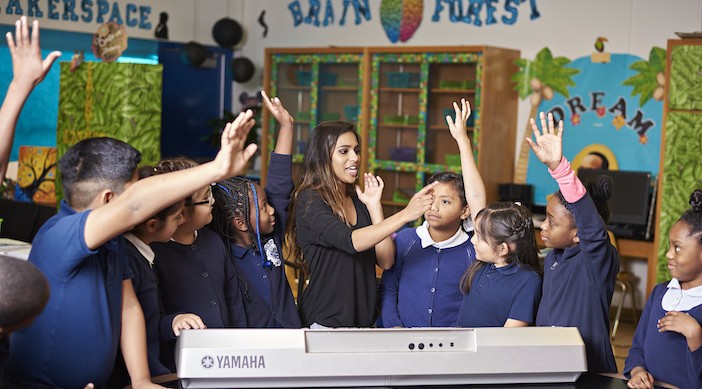 En la actualidad, Sonaya ofrece su programa en Martin Luther King Jr. Learning Cetner, la cual muy pronto podría convertirse en una escuela de transformación enfocada en las artes, como parte del esfuerzo del distrito de multiplicar las opciones académicas para las poblaciones marginadas del sur de Dallas.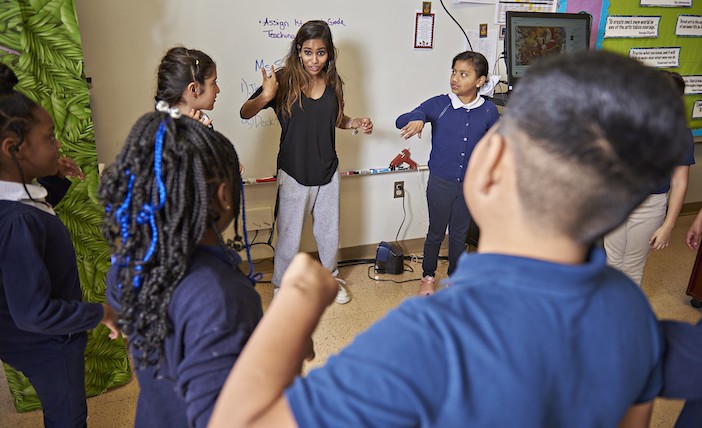 Por el momento, Sanaya es feliz trabajando con estudiantes y teniendo un impacto positivo en sus vidas.
"Soy casi como una hermana mayor que los orienta y ayuda", señaló Sanaya. "Me da tanta alegría ver que los niños aman la música tanto como yo".