TDIndustries hosted a party for Jack Lowe Sr. Elementary School staff to celebrate their National Blue Ribbon recognition.
Dan Micciche, who represents District 3 on the Dallas ISD Board of Trustees, recognized the school's achievements. He highlighted that the Texas Education Agency rated Lowe Elementary as an Improvement Required campus five years ago. This year, the school achieved the National Blue Ribbon award, an "A" rating from the state and an "A" rating under the Dallas ISD school accountability system.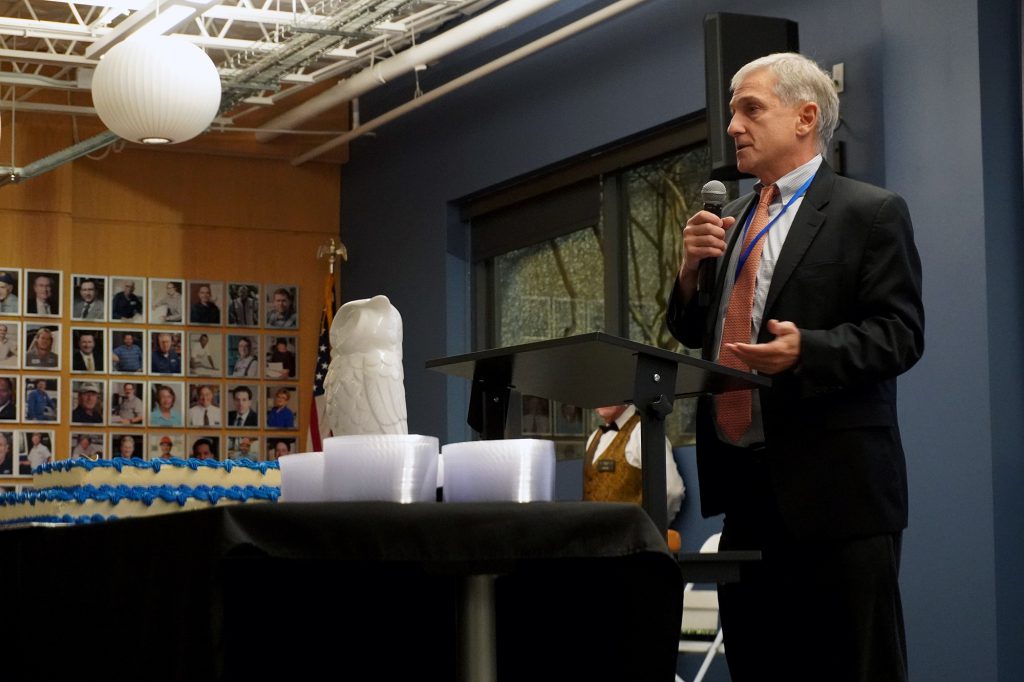 "(Jack Lowe) came all that way in such a short period of time with a rookie principal," Micciche said. "It's just amazing, to be able to overcome all those odds. And more importantly, to set an example of what's possible in public education."
TDIndustries is a national, employee-owned mechanical construction and service company based in Dallas.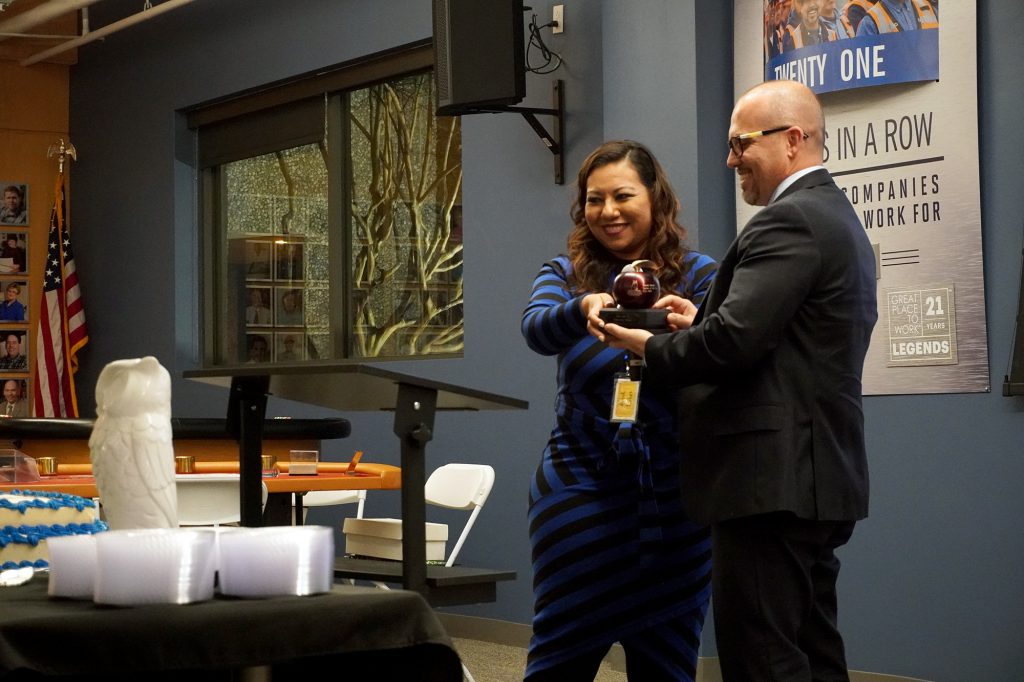 TDIndustries is a big supporter of Jack Lowe Sr. Elementary School, said Principal Sandra Barrios. The company has initiatives to support the campus through financial donations and volunteering to tutor or to beautify the school.
"We're really proud to have the Jack Lowe Sr. family at Jack Lowe Elementary," Barrios said. "They've really been part of the revival of the school. In many ways, we're still following the same vision for equity that Jack Lowe Sr. held."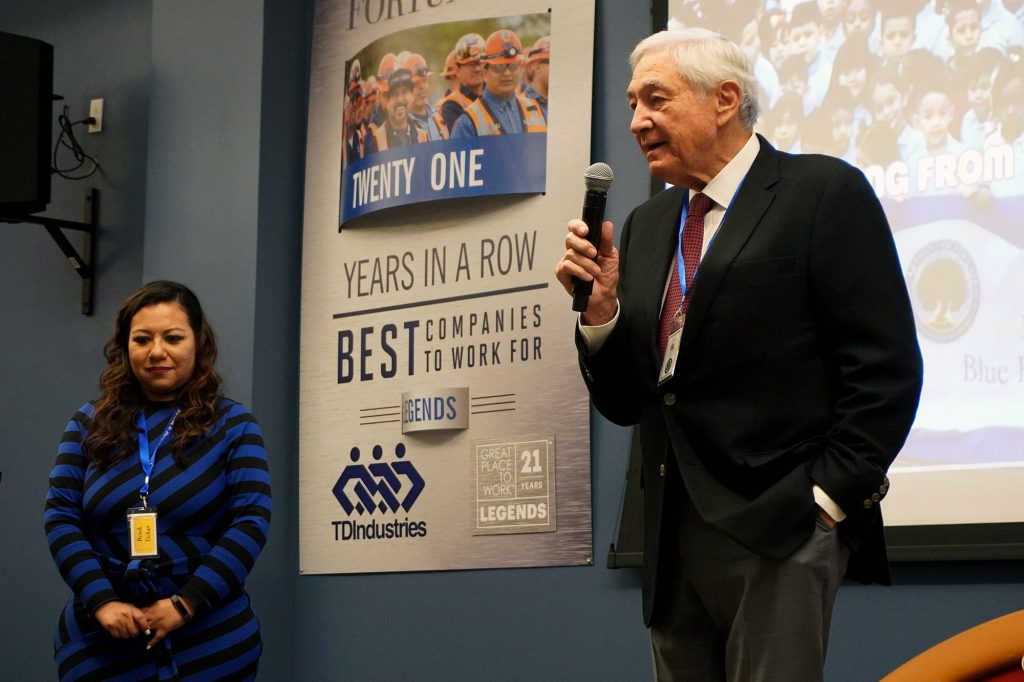 Jack Lowe Jr., former chairman of the board for TDIndustries and a former Dallas ISD trustee, also recognized the school's effort.
"We are so proud of what y'all accomplished. It's stunning," Lowe Jr. said. "You all strengthened academic achievement, you strengthened the socio-emotional health of the children, you strengthened the families and strengthened the neighborhood. It's off the charts, and I think the best is yet to come."