After a tornado impacted the Northwest Dallas community, a Dallas ISD teacher went door-to-door to local businesses seeking a helping hand.
Jose Armendariz works as a bilingual kindergarten teacher at Pershing Elementary. His persistence resulted in a school supply donation worth more than $30,000.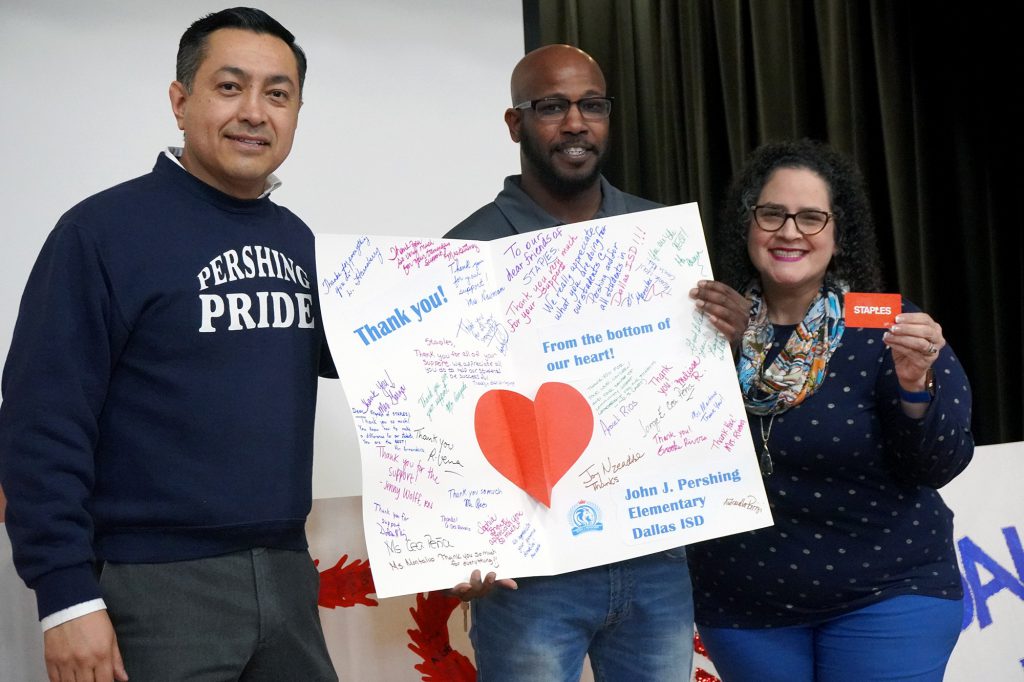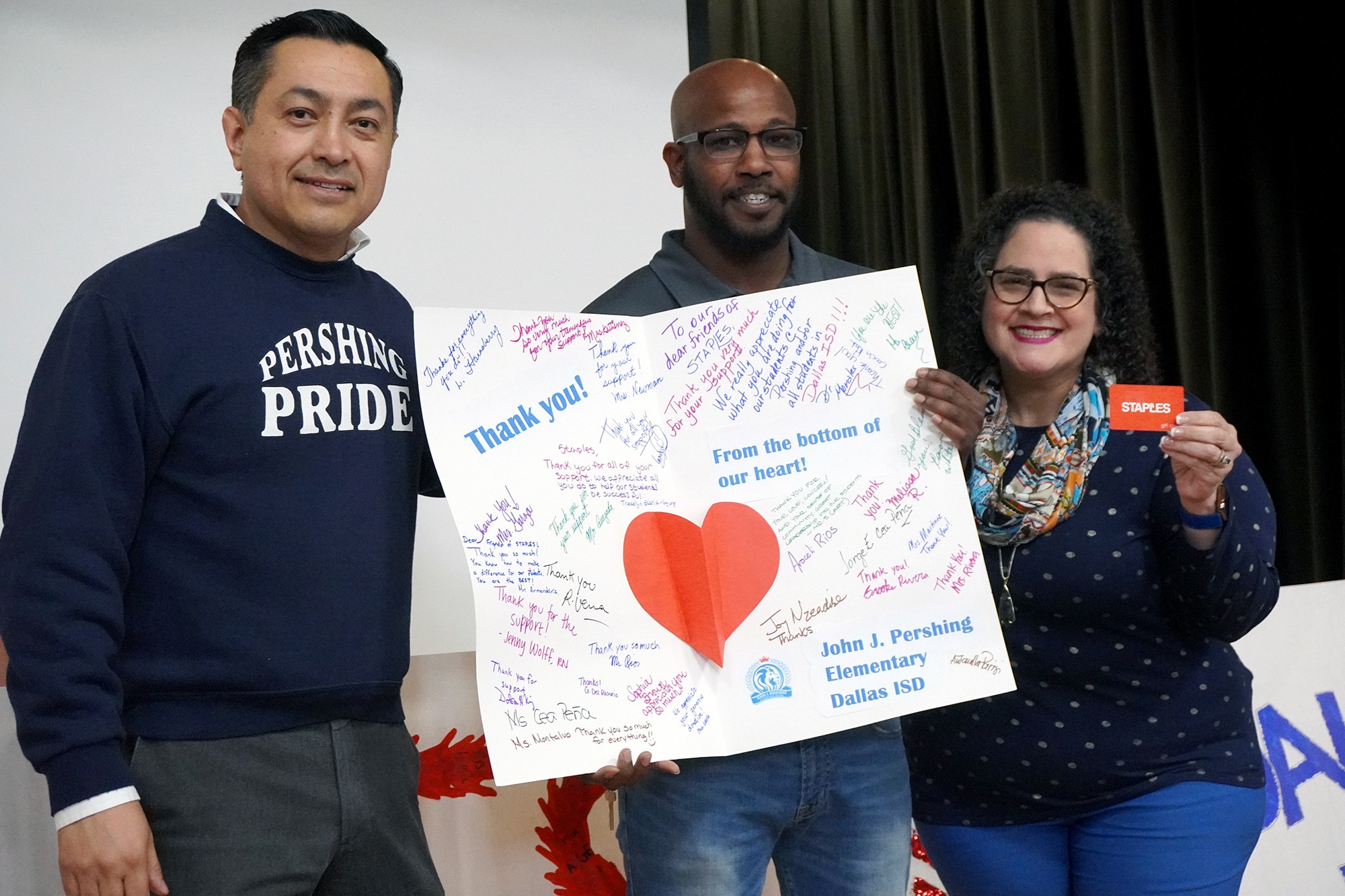 Pershing was among three schools that sustained damage and were temporarily relocated to Loos Field House. That same day, Armendariz visited the Staples store in Addison, located only two miles from their temporary location.
"I saw the damages that were on the neighborhood and that broke my heart," Armendariz said. "I thought that any donation would ease the stress, not only on the teachers, but also on the students and their families."
Armendariz spoke to Staples store manager Henry Smith. Smith showed interest in helping and asked Armendariz to send an email with more details of what happened and what they needed.
Days later, the teacher received a phone call from the Staples district manager, who told him that Staples would donate $35,000 worth of school supplies to Dallas ISD. Pershing Principal Lourdes Morales-Figueroa said she's thankful that the community supported their school after the storm. She also appreciates that her staff stepped up during a difficult time.
BIG thank you to @staples for gathering and donating more than $30,000 in supplies for our school communities impacted by the Oct. 20 storm.#DallasISDStrong #DallasISDPartners pic.twitter.com/EoDG3AWcCT

— Dallas ISD (@dallasschools) November 7, 2019
"It serves as a lesson hope and persistence," Morales said. "When you reach out and you knock on different doors, sometimes you think nothing is going to happen. But in this case it happened. So it's always important to try."
The Staples donation went to Dallas ISD as a whole. However, Smith still wanted to do something for Pershing, since that was the school that initially reached out to him. On Nov. 13, the store manager visited the elementary school and presented them a $500 gift certificate.
Students and teachers welcomed Smith with a large banner decorated with hand-shaped paper cutouts. All the teachers signed a 'Thank You' card for the store manager and for the Addison Staples staff.
"Receiving this card lets us know that they appreciate us," Smith said. "We're grateful for it and it's going to be posted up in the office, so that we can take a look at it every day and remember what we did for the school and remember that they gave back to us as well."