As parents and students walked into Adamson High School on Nov. 12, they were greeted with food and drink options such as hatch green chili and cheese tamales, breaded chicken sliders and hazelnut iced coffee.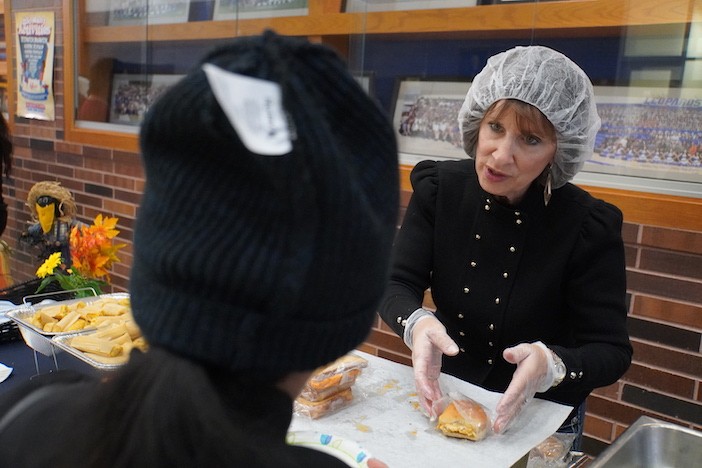 These parents and students were participating in the Menu Advisory Committee meeting, which allows attendees to taste and offer their feedback on potential future school menu items. The Dallas ISD Food and Child Nutrition Services Department (FCNS) hosts about three of the Menu Advisory Committee taste test meetings throughout the year.
"Our goal is to make students happy and give them nutrition that will make them successful and ultimately boost student achievement," said Michael Rosenberger, executive director of Dallas ISD's Food & Child Nutrition Services. "For us to do that, it's important for us to know what students want to eat."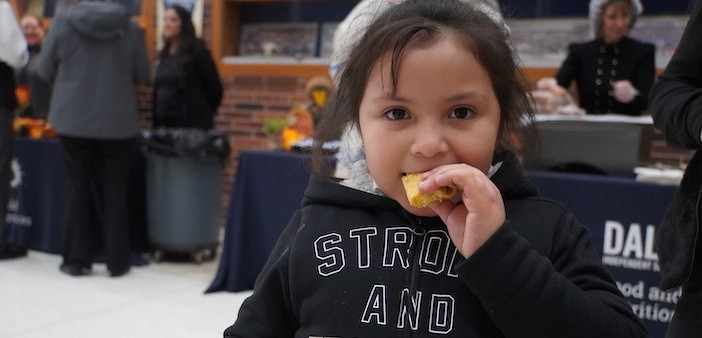 In addition to the Menu Advisory Committee taste test meetings, FCNS holds a Food Festival in the spring where students from across the district taste and rate a wide variety of potential cafeteria menu items.
Similar to the Food Festival, attendees at the Menu Advisory Committee meetings also rate the food items they try.
"I think it's great that students and parents get to have a voice in what is served in the cafeteria," said Maria Ramirez, a Dallas ISD parent. "School cafeteria food has come a long way since I was a kid."