Growing up in in Kansas City, Dallas ISD Assistant Superintendent Usamah Rodgers still remembers enjoying participating in the free after-school program at the Boys and Girls Club.
As a result, Rodgers said it's an easy decision to support causes such as the Dallas ISD United Way Giving Campaign, which aims to fundraise $190,000 for the nonprofit that provides programs and services that help district students and families. Rodgers shared her story at a Nov. 5 breakfast kickoff for the Dallas ISD United Way Giving Campaign.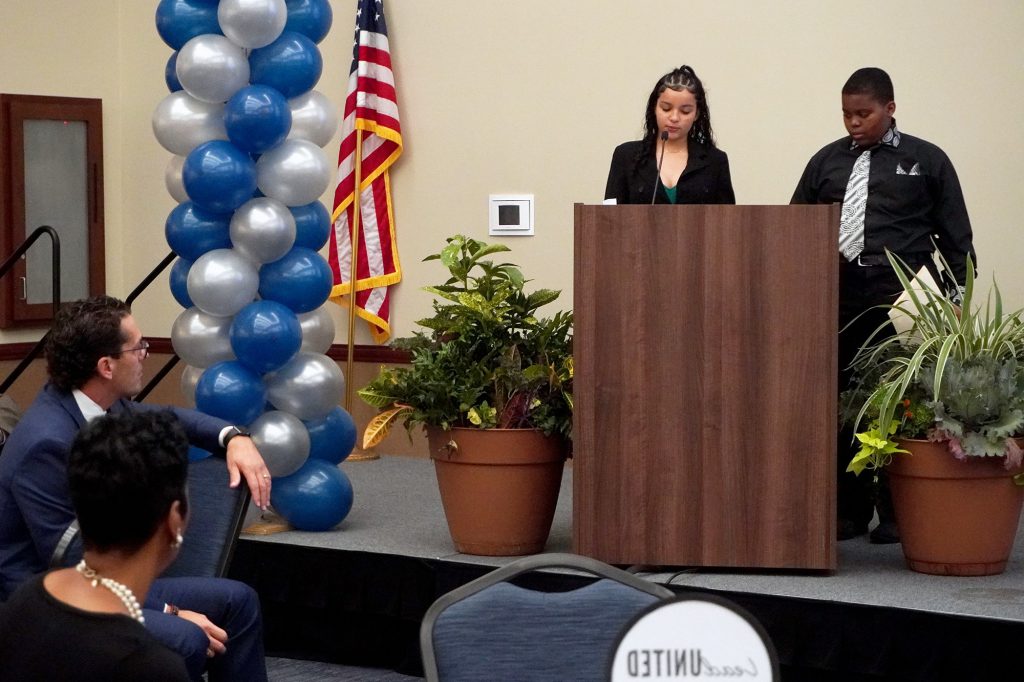 "At my free after-school program, I was nurtured in a safe environment and I became an awesome air hockey-player," Rodgers said. "So it's easy for me to click the button to support the United Way Giving Campaign each year."
Also at the kickoff breakfast, Susan Hoff, chief of impact, strategy and operations officer for United Way of Metropolitan Dallas. She highlighted the many strategic goals that her organization shares with with Dallas ISD.
"For the most part, we serve the same families and children," Hoff said. "We are committed, just as you are, to making sure that every child arrives at school ready to learn; that every parent has the resources to support their child now and well into the future; and that every child has a safe and healthy home neighborhood and environment to grow up and to thrive in."
Dallas ISD Superintendent Michael Hinojosa was the last speaker of the ceremony. He said that he's been very grateful of United Way's work in Dallas and wants to keep supporting their efforts.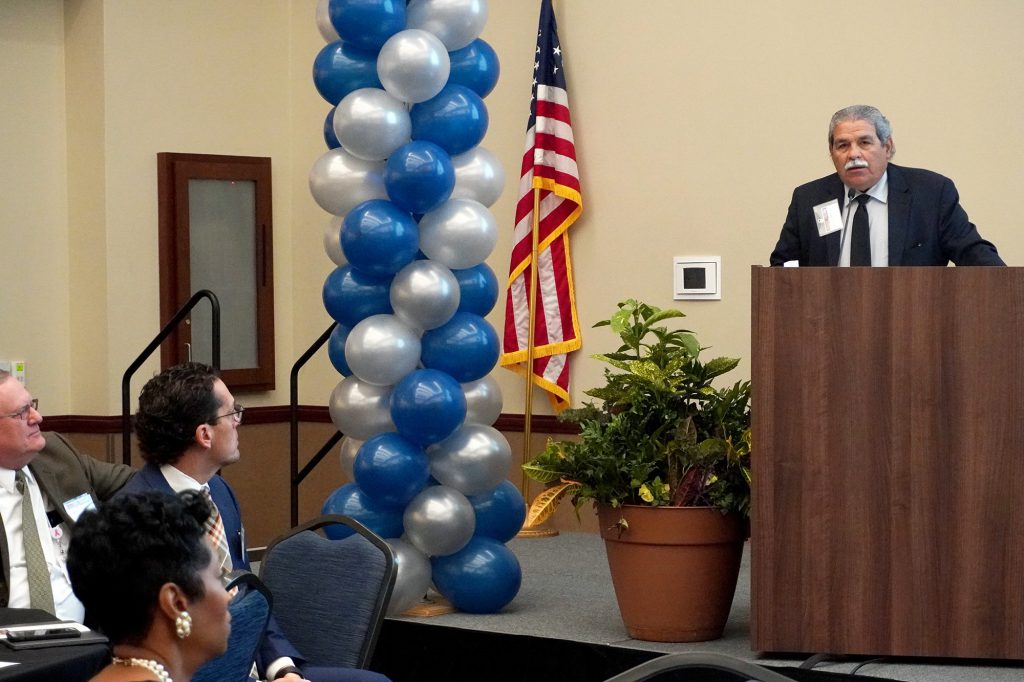 "United Way steps up on a daily basis for families and communities that need help," he said. "We are the direct and indirect beneficiaries of most of their work."
Last year, Dallas ISD raised more than $185,800 during the employee giving campaign, an $86,000 increase from the previous year.
Dallas ISD employees can go here to learn more and donate to the great campaign.