After piloting an elementary debate initiative last year with 85 students from 13 elementary schools, the Dallas ISD Student Activities Department has implemented a districtwide debate program that saw more than 300 fifth-graders recently attend a workshop at Conrad High School.
With 44 schools in attendance, the workshop introduced the elementary students to debate terms, purpose and format. Debate Coach Michelle Read and two of the district's top high school debaters were among the presenters.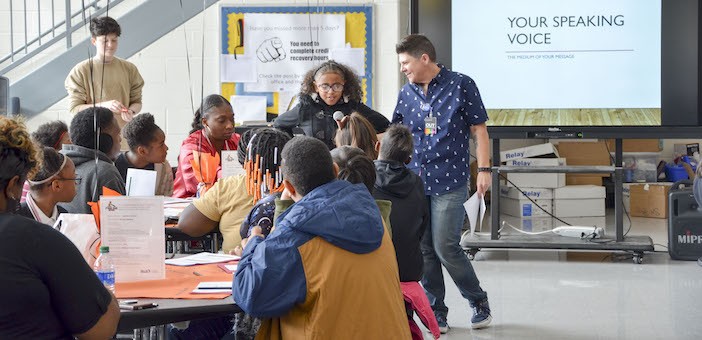 Sunset High School Head Debate Coach Michelle Read's "Your Speaking Voice" presentation was designed to improve the students' communication skills during a debate.
TAG Debater Zoë Osborn's presentation showed students how to conduct a two-sided argument, while also introducing them to debate vocabulary. SEM Debater Olivia Northcutt taught the students how to format an effective refutation, which is a rebuttal to an opponent's argument.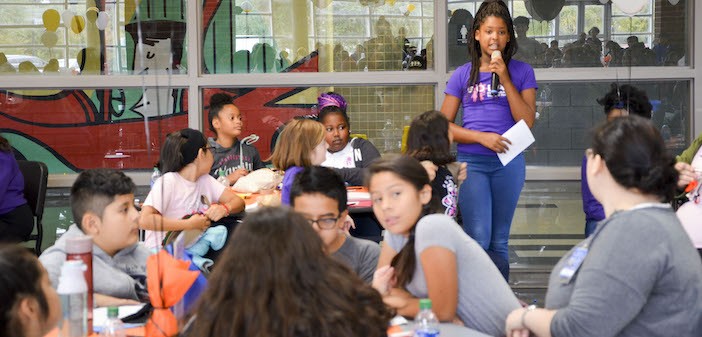 During the next few months, students will develop both affirmation and negative arguments at their campus using the resolution, "Fourth and fifth-grade students should do homework."
Upcoming Events
Jan. 25, 2020 | Elementary Debate Practice & Scrimmage
May 9, 2020 | Elementary Debate Tournament