Dallas ISD is home to the top two STEM schools in the country, according to a new report from Newsweek.
School of Science and Engineering and the School for the Talented and Gifted top the rankings of 5,000 public and private STEM schools in the United States.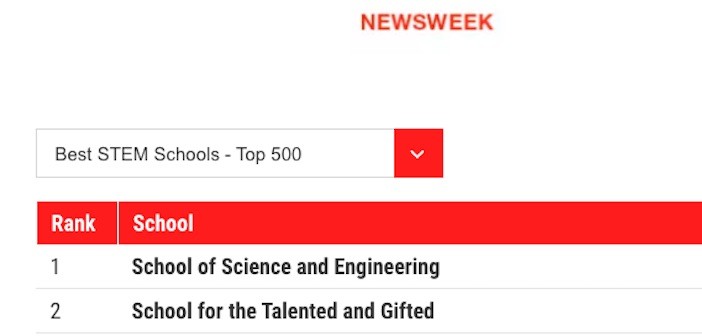 Irma Rangel Young Women's Leadership School, the School of Health Professions and Dr. Wright L. Lassiter Jr. Early College High School are also listed in the rankings.
Newsweek released the report on Nov. 8, National STEM Day.
"With high-profile institutions in big urban areas and small but strong programs across the nation, America's future in science, technology, engineering and mathematics is in good hands," writes Nancy Cooper, Newsweek Global Editor in Chief. "Just take a look at these successful schools. We hope one of them will be the right fit for your family."
Families can apply to the Dallas ISD schools listed in the report–or any other specialty school or program–through Jan. 31.