Through engaging field trips, the Dallas ISD STEM Department is bringing real-world experiences to district students.
Dallas ISD STEM Department Manager Crystal Alexander said students gain many benefits from seeing STEM in action.
"Through these field trips, students can make the connection between what they learn in school and what happens in the real world," Alexander said. "Our ultimate goal is to increase our students' interest in STEM and have them see it as a viable career path."
STEM Goes Red North Texas
On Oct. 25, 75 students from six schools visited the University of Texas at Dallas for the American Heart Association's STEM Goes Red North Texas event. Students participated in sessions provided by Baylor, Hands-on CPR, Schneider Electric, and Fed Ex. Students also got their very own take-home CPR kit!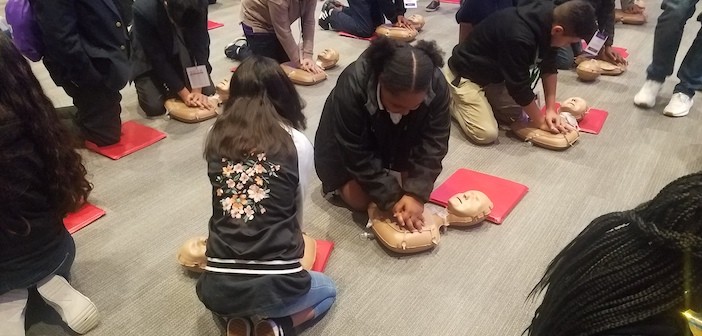 Changing the Face of STEM
On Oct. 26, 40 students from two schools attended the Changing the Face of STEM event held at UT Southwestern. Students participated in interactive hands-on multimedia workshops that aimed to engage, nurture and encourage the next generation of STEM professionals. One-on-one mentorship engagement and the CFS Virtual Reality Experience empowered today's students to become tomorrow's trailblazers and innovators.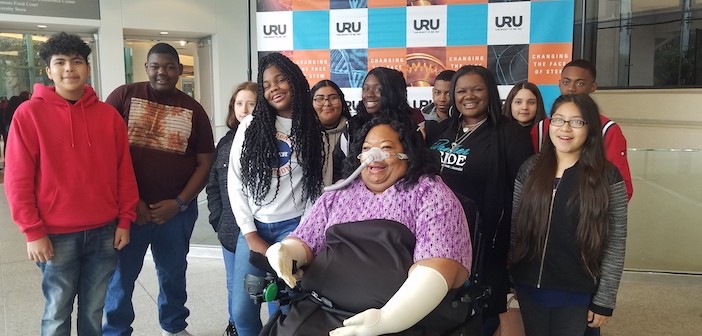 Students at the event hosted by URU the Right to Be also had the opportunity to meet the following trailblazers:
Edward Castillo, PhD, Research Radiotherapy
Joycelyn Elders, MD, First Black US Surgeon General
Melanie Moses, PhD, Computer Science
Velma Scantlebury, MD, First Black Woman Organ Transplant Surgeon
Rashele Yarborough, MD, Meriden Family Practice
Jacobs' Engineering Day
On Nov. 22, 40 students from two schools will attend Jacobs' Engineering Day. Students and their team will be tasked to design a roadway while having a plan for constraints such as water features, airports and cemeteries. The students' designs will be judged on the cost to build, the safety of the design, the most creative, and the best overall design.
The activity will expose the students to aspects of the following careers.
Survey (Laying out the road)
Bridge Engineering (Building the road over water features)
Roadway Engineering (Roadway design)
Architecture (Design and Project management)
Aviation Engineering (Airport Criteria)
Construction Managers
Computer Science Week at Northpark Center
Five hundred middle school students will participate in STEM activities and hear from STEM experts during Computer Science Week, Dec. 9–13, at Northpark Center.
The STEM activities will include building a sensorized robotic finger, coding a video game with MakeCode Arcade, and experiencing virtual reality through HTC Vive and augmented reality with HoloLens.