Jason Castro, quien vive en el área y fue finalista en American Idol, compartió un mensaje con estudiantes de la School for the Talented and Gifted en Pleasant Grove (STAG, por sus siglas en inglés) el 27 de septiembre.
La familia de Castro es originaria de Colombia, pero él creció en Rowlett, Texas. En 2008, Castro quedó como finalista en cuarto lugar en American Idol. El cantante fue el primer invitado de varios que compartirán sus experiencias como parte del simposio de temas profundos y complejos de la escuela.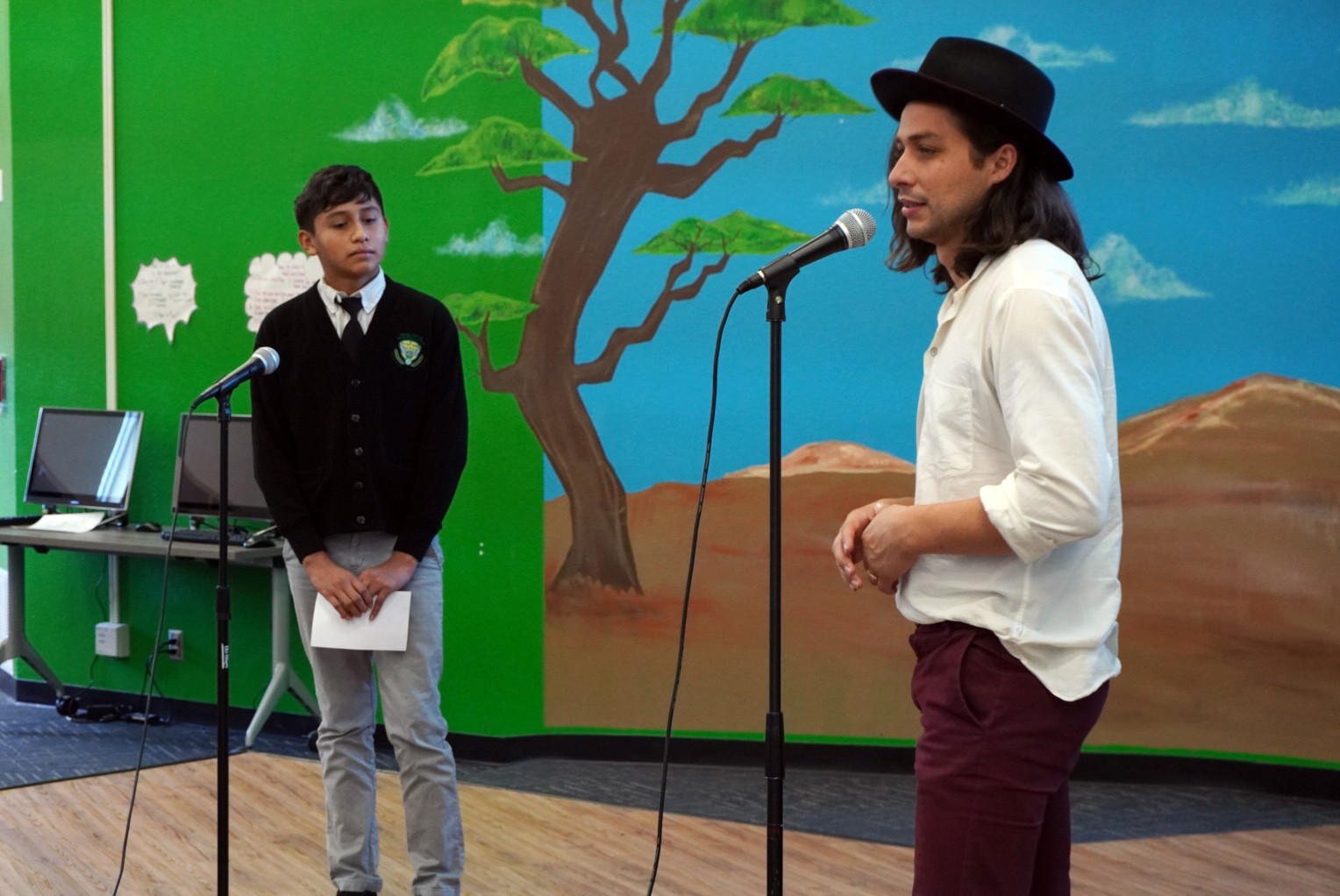 "Mi hija estudia en Dallas ISD, así que significa mucho para mí brindarles ayuda de esta manera", dijo Castro. "Sobre todo en esta escuela de mayoría hispana. Me identifico con estos niños, y me encanta poder inspirarlos haciéndoles ver todas las oportunidades que están a su alcance".
STAG está entre las más de 70 escuelas que ofrecen programas de opción, como las escuelas magnet, escuelas de transformación, de lenguaje dual bilateral, P-TECH/Early College y academias universitarias.
El plazo para presentar la solicitud de admisión para el año escolar 2020-2021 comenzó el sábado, 2 de noviembre.
Más información sobre los distintos programas de aprendizaje que ofrece Dallas ISD está disponible en el sitio web Tus Opciones.
Durante la presentación, Castro cantó dos de sus canciones favoritas con las que concursó en American Idol: "Hallellujah", de Leonard Cohen, con la guitarra, y "Somewhere Over the Rainbow", con el ukelele. El artista compartió las experiencias que tuvo en American Idol, usándolas como un ejemplo de tomar riesgos en la vida.
"Que alguien les diga, 'Mira, yo vengo de donde tú vienes, y aun así hay tantas posibilidades de sobresalir'. Si estás dispuesto y lo buscas, hay muchísimo que puedes hacer. Me encanta poder darles a los niños una perspectiva de lo que puede ser su futuro, e inspirarlos para que alcancen sus sueños", dijo el músico.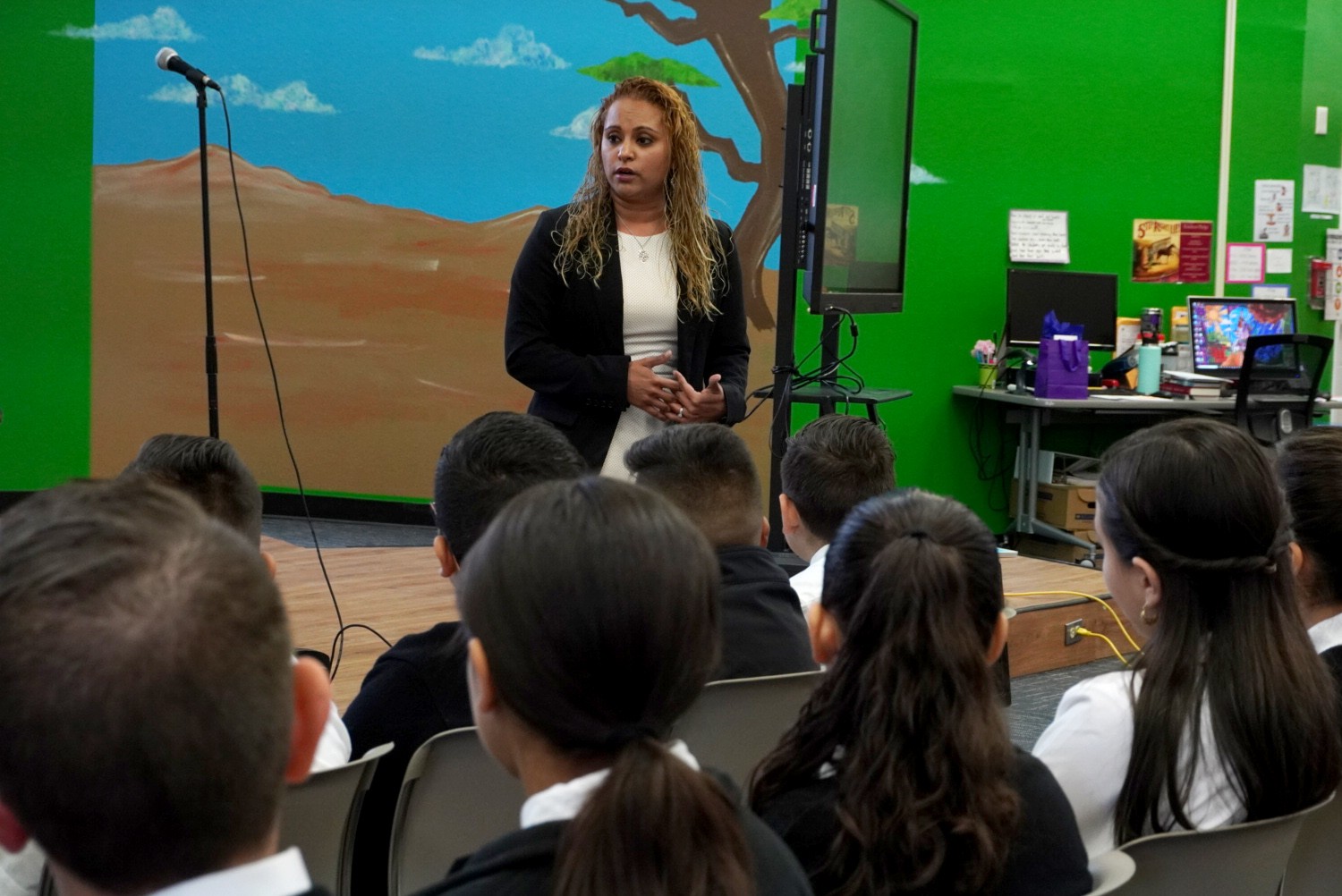 "Él logró hacer una verdadera conexión con lo que estamos haciendo en nuestra escuela", dijo Ruby Ramírez, directora de STAG. "Es decir, ser muy creativos e innovadores, y sacar ventaja de nuestro bilingüismo y nuestra cultura para mejorar nuestro futuro".