Jason Castro, a local resident and an American Idol finalist, spoke to students at the School for the Talented and Gifted in Pleasant Grove (STAG) on Sept. 27.
Castro's family is from Colombia, and he grew up in Rowlett, Texas. In 2008, Castro was the fourth-place finalist on American Idol. The singer was the first guest of STAG's Depth and Complexity Symposium, the school's speaker series.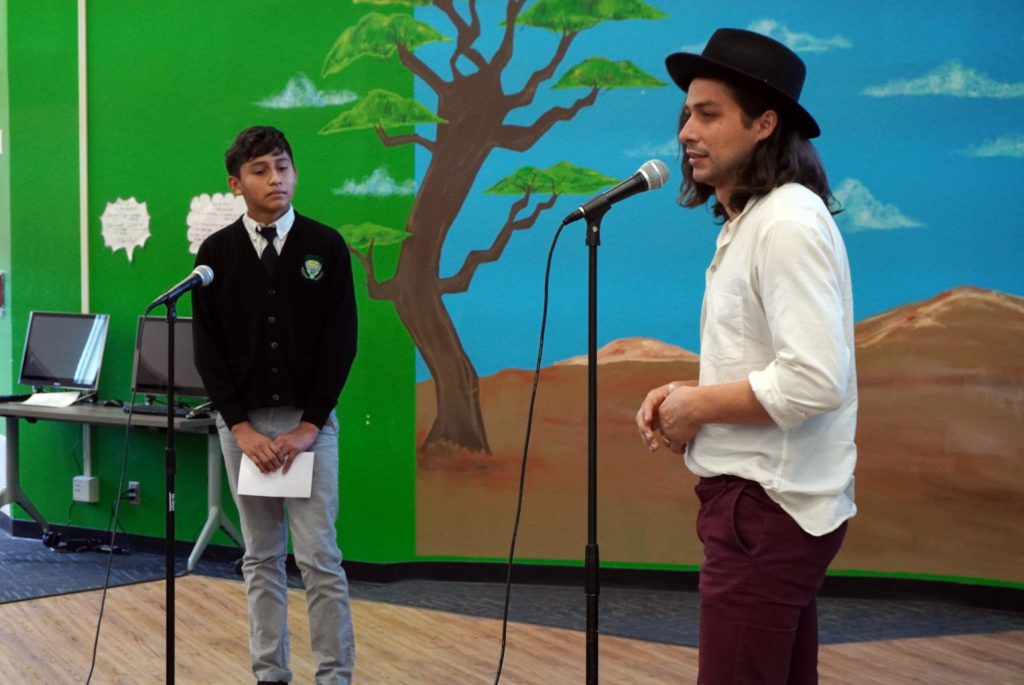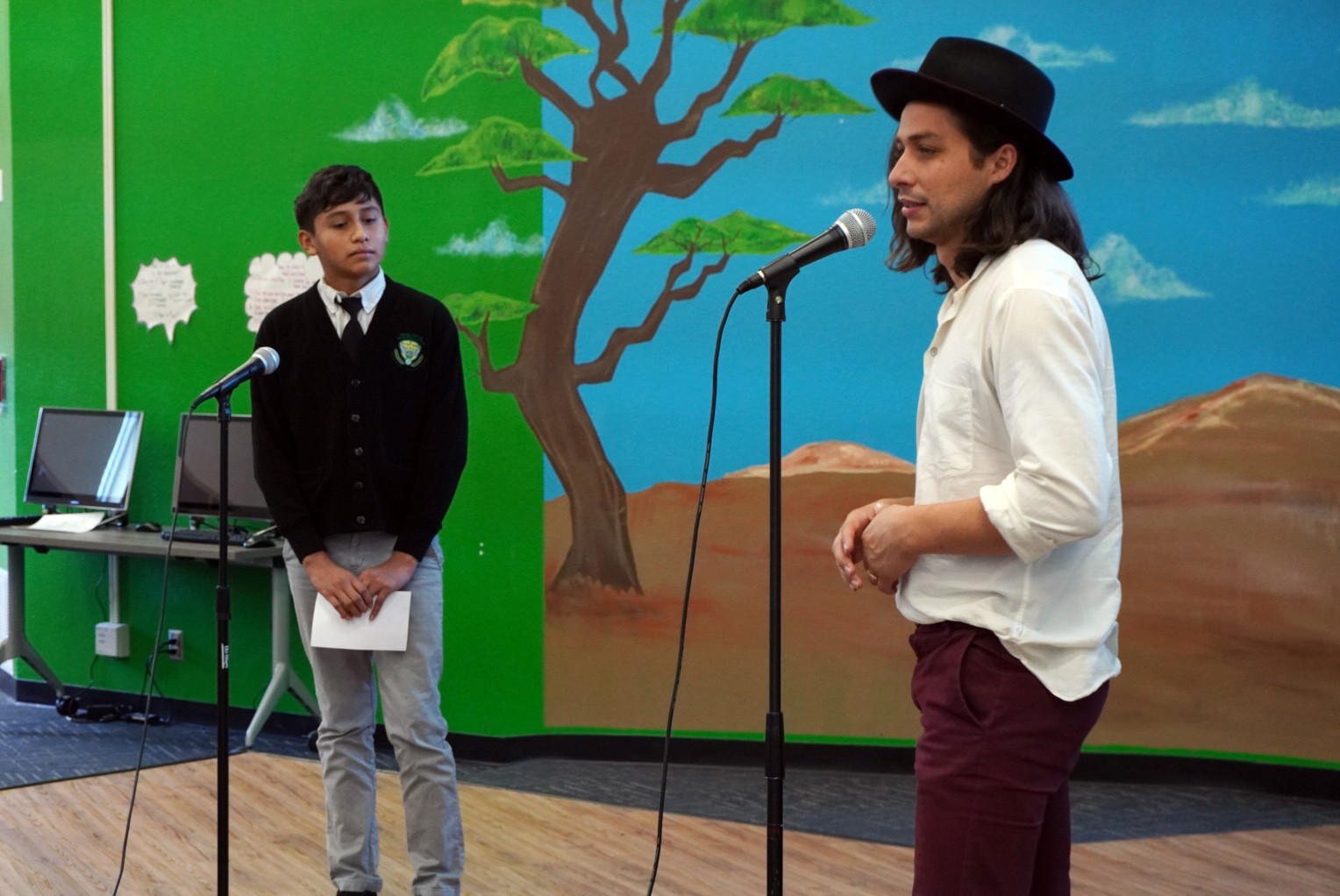 "My daughter goes to a Dallas ISD school. To be able to give back really means a lot to me," Castro said. "Especially in this school that's predominantly a hispanic student population.That was me growing up, and I love to be able to inspire kids to just see all the opportunities that exist for them."
STAG is among over 70 schools that offer School-Choice programs, such as magnet schools, transformation schools, two-way dual language schools and P-TECH / early college collegiate academies.
The application period for the 2020-2021 school year opens Saturday, November 2. All School-Choice programs will provide enrollment information during our yearly event "Discover Dallas ISD", on Saturday, Nov. 2. This free mega-workshop will take place W. H. Adamson High School from 9 a.m. 1 p.m.
More information regarding these unique learning programs that Dallas ISD offers is available in the Your Choices website.
During the presentation, Castro performed two of his American Idol favorites. He sang Leonard Cohen's "Hallelujah" while playing the guitar and "Somewhere Over The Rainbow" while playing the ukulele. The artist shared his experience auditioning for American Idol and used it as an example of taking chances.
"To have somebody come and say, 'Look, I came from the same background as you, but there are so many possibilities,'" he said. "If you're open to it. If you pursue it. If you seek it. There's just so much to do out there. So I love to be able to cast a vision to these kids, to be able to come here and plant a seed of inspiration, so they keep chasing their dreams."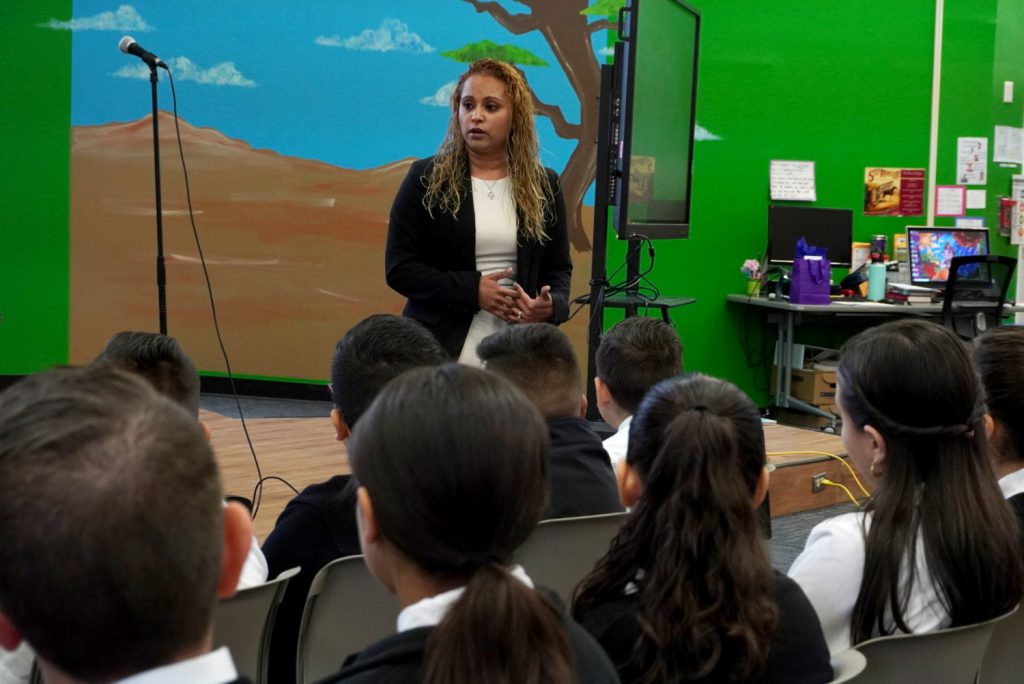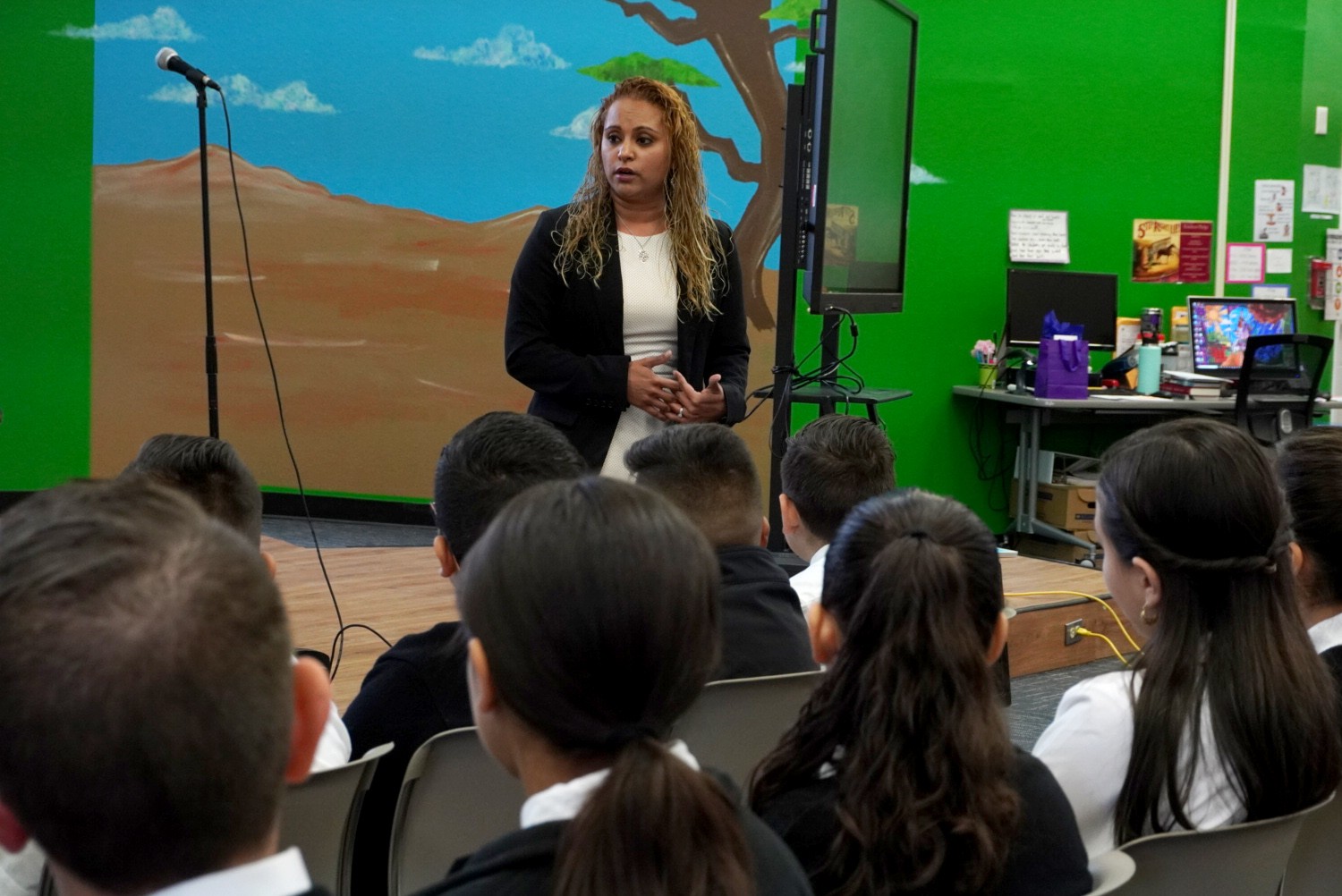 "He was really able to make a connection with what we do at our campus," STAG Principal Ruby Ramirez said. "That is, being really creative and innovative and leveraging our bilingualism and our culture to our advantage and for our future."