Students at Pleasant Grove Elementary School today celebrated a brand-new Technology Lab created in just one day through the support of local volunteers.
Metroplex Cadillac Dealers employees transformed a space within the school into a tech lab complete with new paint and décor, Samsung Flip Interactive Board, 30 iPads, 3d printer. Metroplex Cadillac Dealers joined nonprofit partner Heart of America Foundation to design, build, and unveil this engaging place for students to learn and grow.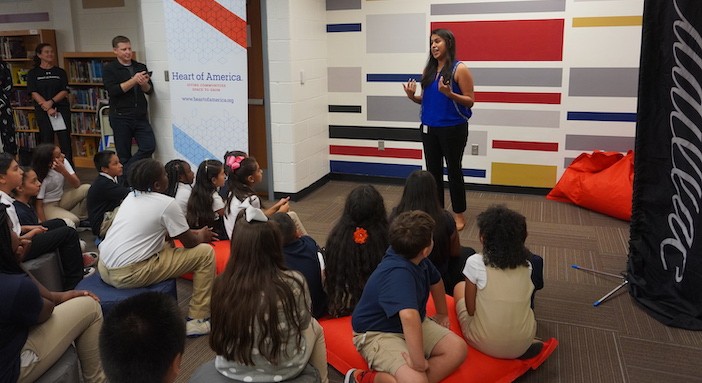 Dallas ISD Trustee Karla Garcia, who attended summer school at the campus as a child, thanked Metroplex Cadillac Dealers and Heart of America Foundation.
"The stuff here in this room, I didn't have access to until college," Garcia said. "The fact that you have it here in elementary school is really exciting. I can't wait to see the things you are able to do with this."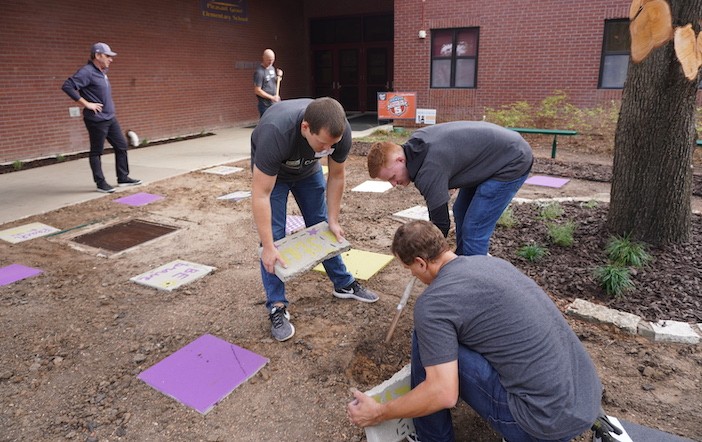 Heart of America worked with Pleasant Grove and Dallas ISD to select unique design and tech elements. Metroplex Cadillac Dealers provided funding to complete the transformation, which included a gift of more than 224 new books for the library. Every student also received three new books to take home.
"I know it was just a few hours you spent here today, but the change you have made to our campus and our students' lives is amazing," Principal Anabel Ruiz said.