Representatives from an engineering firm donated 30 backpacks with school supplies to students at Elisha M. Pease Elementary School.
Three representatives from the Harambee leadership team handed out each backpack to a student on Friday.
Harambee is the African-American employee network of Jacobs Engineering Group, a global engineering firm with headquarters in Dallas. Harambee hosted its yearly summit in August, where their members decided to do a backpack and school drive.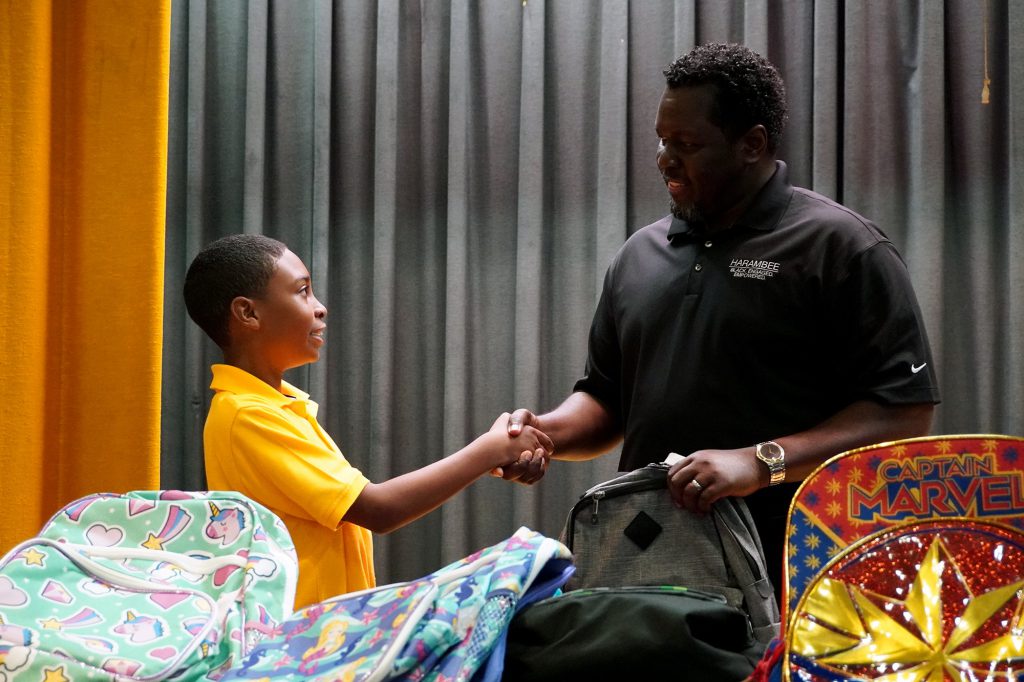 The representatives contacted Dallas ISD's STEM department. Both entities collaborated to find a campus that had a high African-American student population and a high concentration of underprivileged families.
"We wanted to do something to encourage the students, to remind them that they're not forgotten," said Johnny Jackson, manager of Aviation Projects at Jacobs Engineering Group. "It was a nostalgic moment, to remember when you were in elementary school and when people came to visit. These were the people that we aspired to be, one day."
About 20 fifth-graders gathered at the school auditorium to receive the donation. Before handing out the backpacks, the three professionals shook each of the kids' hands and talked to them about being engineers.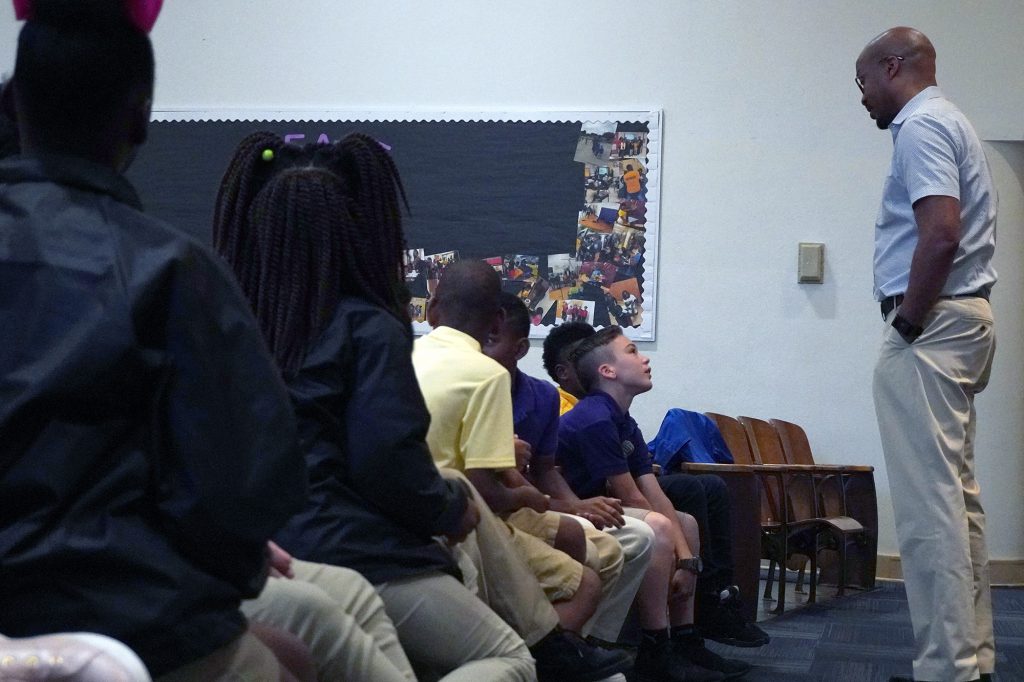 The donation was the first step towards a community relationship between Jacobs Engineering
and Dallas ISD, said Crystal Alexander, manager of Dallas ISD STEM Department. One of her goals is to provide opportunities for Dallas ISD students to be involved in STEM careers. She's grateful that the representatives interacted with the students and gave them the necessary tools to start this school year.
"It's a simple resource that is so necessary to get through the day," Alexander said. "It's an added help for this community, the students and parents alike. Just like we need our computers and our phones to do our jobs, they need their backpacks and their notebooks to be successful in school."
"We're always appreciative of all the support and assistance that anyone is willing to give," said Sharri Zachary, Pease Elementary School principal. "It sends a strong message and lets them know that they are loved. And that's one of the messages that we're trying to cultivate at our school: we love our kids."